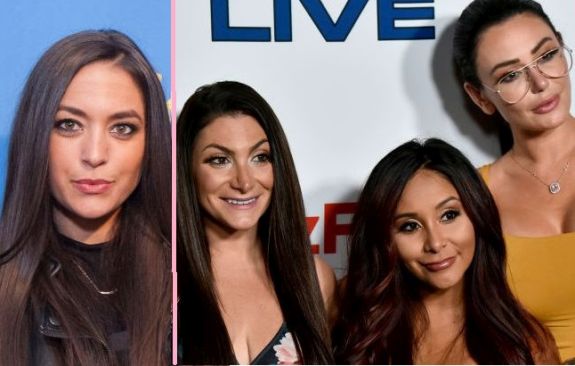 The Jersey Shore gals don't have the best reputation for their behavior at weddings, so it's no surprise that their former co-star Sammi "Sweetheart" Giancola may not be adding them to the guestlist for her upcoming nuptials!
Nicole "Snooki" Polizzi, Jenni "JWoww" Farley and Deena Cortese recently sat down with In Touch Weekly to talk about the status of their relationships with Sammi. The trio revealed they've "drifted apart" from their former roommate, who chose not to take part in the Jersey Shore: Family Vacation spin-off. Because of the distance between the girls now, Snooki & Co. said they're not sure if they'll be invited to her upcoming wedding.
"I don't know," Snooki responded when asked by reporter Casey Madden if she thought she and her cast mates would be getting invites.
Deena confirmed that the 'Jersey Shore' crew's invitations have yet to arrive.
"I think it's happening soon and we haven't gotten anything," she said.
Jenni— who has had her share of on-camera spars with Sammi in the past— said that she feels Sammi wants to distance herself from all things 'Jersey Shore.'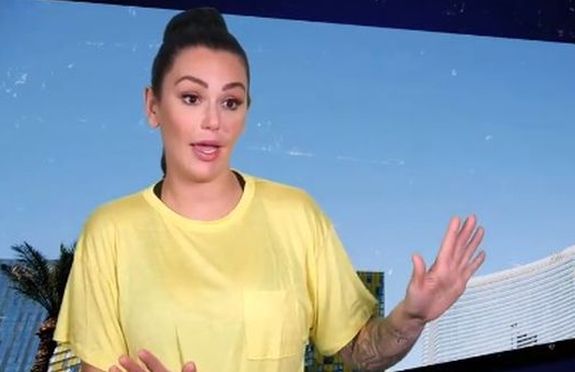 "It's understandable, I mean she came from a TV show that she clearly doesn't want to be a part of anymore so there's probably like that give-and-take of having us part of certain, I don't know," Jenni said. "We would have loved to talked to her about it."
The trio revealed in the interview that they hadn't spoken to Sammi "in a while."
"We tried to [keep in touch]," Nicole said. "We'd invite her to things…. we kind of lost touch, which sucks."
Jenni assured the reporter that there are no hard feelings between them and Sammi, though.
"We do love her!" she said.
"We would have loved to have gone [to her wedding] because we love Sammi," Nicole added.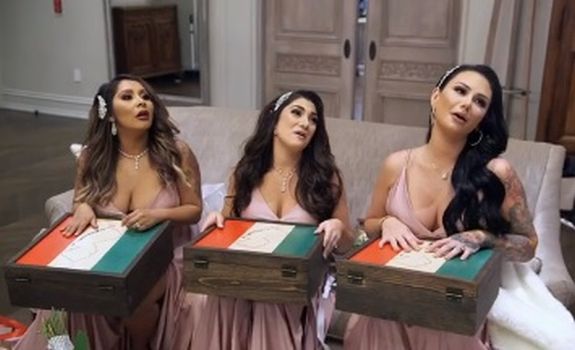 Deena shared that Sammi attended her baby shower and has met her son, CJ, who was born in January 2019. Though the former cast mates haven't seen each other in over a year, they are still following each other on social media. In March, Sammi commented on a video Nicole shared of her five-year-old daughter on Instagram.
Sammi, who owns Sweetheart Styles, an online clothing, accessories and home décor boutique, has been engaged to non-reality TV star Christian Biscardi for over a year. Though the pair haven't publicly shared the date of their wedding, they have been documenting their wedding plans on their YouTube channel, Sam and Christian TV.
As for Jenni, Nicole and Deena, they caught a lot of flak from 'Jersey Shore Family Vacation' viewers for giving a brutal bridesmaid speech/roast at co-star Angelina Pivarnick's November wedding. The footage from the wedding aired recently, and Nicole defended herself and her friends on her podcast afterward, insisting that the show's producers made them make that mean speech.
Click here to watch the full interview with Jenni, Nicole and Deena below!
UPDATE! Sammi's wedding has been postponed! Click here for details!
RELATED STORY: Nicole "Snooki" Polizzi Claims 'Jersey Shore Family Vacation' Producers Made Her Give Mean Toast at Angelina Pivarnick's Wedding
(Photos: Santiago Felipe/Getty Images; Eugene Gologursky/Getty Images; MTV; Instagram)