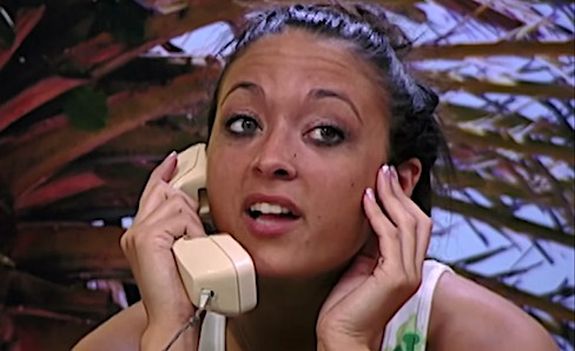 Sammi "Sweetheart" Giancola had no desire to go on the "Family Vacation" with her former Jersey Shore cast mates—but her ex-boyfriend Ronnie Ortiz-Magro had nothing to do with that decision, according to Sammi herself.
The former reality star finally spoke up about the reason she declined to appear on the 'Jersey Shore' revival, Jersey Shore: Family Vacation. Many assumed Sammi's absence was due to her not wanting to come face-to-face with her ex, "Raaaaaahn" (and his soon-to-be baby mama) but according to her recent Instagram post, that's not the case.
"I have chosen not to join the show this season because I am at a completely different place in my life right now focusing on my businesses and relationship," she wrote on Instagram. "I am not the same person as I was when I was 22. At 31, I am currently extremely happy in every aspect of my life and want to avoid potentially TOXIC SITUATIONS."
(At least viewers still have one toxic "Situation" to look forward to: Mike Sorrentino.)
Sammi went on to say her decision to sit this season out was a tough one due to the love she has for her roommates, but she ultimately wanted to focus on herself and her future.
"I will forever be grateful to 'Jersey Shore' and everything it has brought to me!" she added. "I've just decided to live my life for me these days. Also I am forever grateful & thankful for all of you! Special shoutout to my fans, but I'm not going anywhere! Follow me and stay tuned, you never know what I could be up to NEXT!"
Sammi is currently dating Christian Biscardi, a man who has not appeared on reality TV.
"It's kind of exciting. He's no one in the business, it's just somebody," she told In Touch Weekly of her boyfriend. "I'm learning to keep my relationship stuff a little more private — so that's all I'm gonna say about it."
When asked recently about Sammi's absence, one cast mate hinted that money was also a factor in her decision not to do the show.
"She must be rich! Maybe she doesn't need the money," Paul "Pauly D" DelVecchio said on Too Fab's On The Rocks show. "I'm trying to think about it like, maybe she's rich? I don't know. We wanted everybody to do it."
Deena Cortese said the roomies missed Sammi but Vinny Guadagnino and Mike said despite her absence, the show had to go on.
"We would've liked to complete it with her or have her participate in it, but at the end of the day, we support her," Mike said. "She said no, and as a squad and a team, we must march on."
Jenni "JWoww" Farley's husband, Roger Mathews, also voiced his thoughts on Sammi's decision, writing in the comment section of her Instagram post that he respected her decision and, other than the MTV paycheck, he didn't see any benefit to taking part in the show. He also commented on his wife's decision to participate while throwing a little shade at the show's motives.
"Different circumstances for different households," Roger added. "My wife is a grown adult and can make her own choices. Very proud of the businesswoman and mother my wife has become. I would never tell my wife what she can and can't do. Free will should always prevail. I wasn't aware of what the show would be. I thought the powers that be might want to show a new side to them, a mature side with families and children. I was wrong but to be clear I love my wife very much. Drama sells. I get it. Just not my thing anymore."
'Jersey Shore: Family Vacation' premieres Thursday, April 5 on MTV. Click here to watch the season's trailer!
(Photo: MTV)