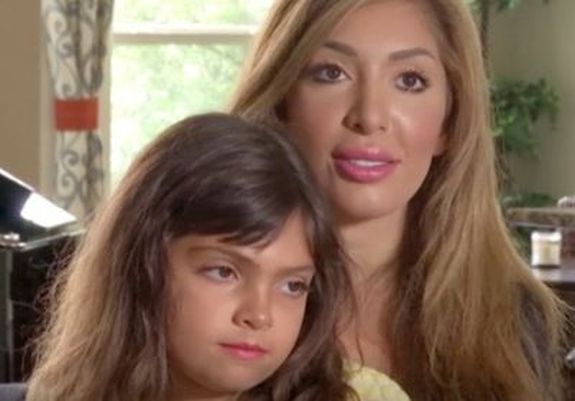 It's Mother's Day in United States, the day to celebrate your mom (and write a lengthy post about how great she is on a social media platform that she's not even on because she still has a Jitterbug phone.)
While you may be grateful for the mother you have, not everyone is so lucky. In fact, there are plenty of reality TV kids who had bad luck in the mother department.
From moms who constantly try to steal the spotlight from their youngins, to moms who put whatever low-class scummy street urchin they happen to be shackin' up with in front of their kids' well-being, here are six reality TV moms you should be thankful aren't yours!
Michelle Duggar (Mother of 19 children & star of 'Counting On')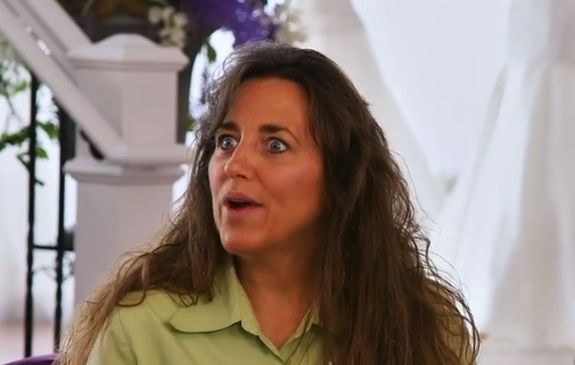 Michelle– who starred on "19 Kids & Counting" and is now making frequent appearances on "Counting On"– makes no qualms about the fact that she let her older daughters raise their younger siblings. In fact, she has even bragged that she assigned each older Duggar girl a "buddy group" while they were growing up. The girls– then just pre-teens–were responsible for getting "their" group of younger siblings up, dressed, fed, while managing the kids' activities for the day. They were also responsible for a variety of chores and even home-schooling their younger siblings!
While this is typically what a child's mother does, Michelle had no time to parent the kids she was constantly cranking out, leaving that task up to her older daughters and keeping them elbow-deep in dirty diapers for the better part of their childhood.
Farrah Abraham (Mother of Sophia & former star of 'Teen Mom OG')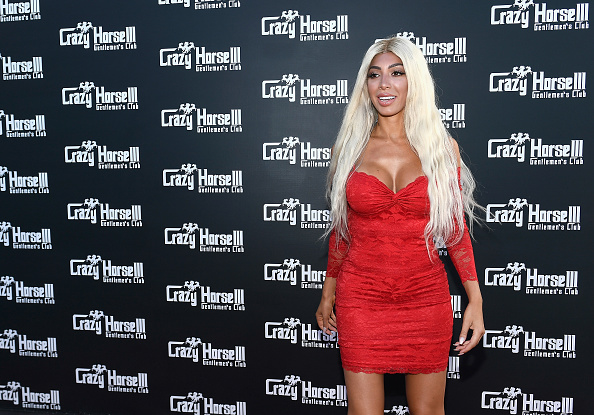 Farrah only has one child and, for the love of the Jesus God Leah, let's hope it stays that way!
The former 'Teen Mom OG' star constantly makes headlines for her questionable parenting choices– such as making Sophia film her as she received butt injections; turning her daughter's sad, kid-less birthday "party" into a promotional paparazzi photo shoot; posting photos of her daughter in her underwear to her social media accounts(!); and forcing her daughter into the spotlight and not allowing her to go to "regular" school and do activities appropriate for her age group.
In 2018, Farrah's former friend Phoebe Price spoke out about Farrah's alleged neglect of Sophia.
"Farrah leaves her with babysitters and she tries to get rid of Sophia every chance she gets!" Phoebe declared. "She tries to act for the cameras like she's a great mom. I wouldn't be surprised if Sophia got taken away."
Dayna Schroeder (Mother of 'Vanderpump Rules' star Stassi Schroeder)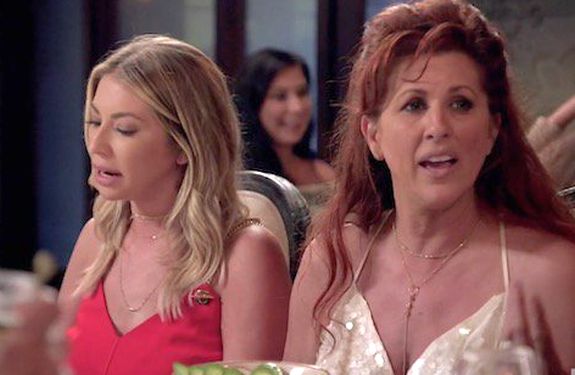 Stassi certainly has her hands full with her mother, Dayna, who has been known to cause a ruckus anytime she shows up on 'Vanderpump Rules.'
During one memorable 2019 episode, Dayna created chaos when she started pressuring Stassi and her boyfriend Beau Clark to have children…and things escalating into a full-blown emotional meltdown from there.
'I don't want you to be yourself and mess it up," Dayna told her daughter. I'm hoping he's a strong enough guy to go the distance."
Dayna constantly puts Stassi down, telling anyone who will listen that she's confident her daughter will screw up her love life… and life in general.
Kate Gosselin (Mother of eight children & star of 'Kate Plus 8')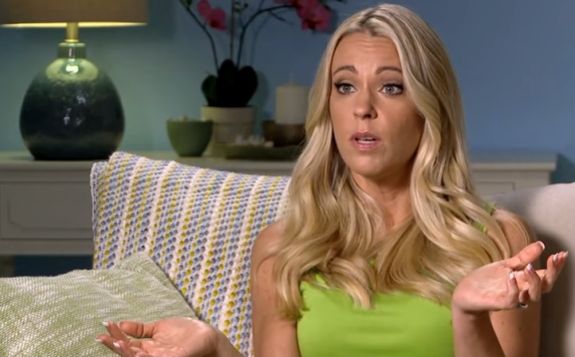 Kate's raging temper and constant need to steal the spotlight from her kids were on constantly display during her years on 'Kate Plus 8.' Currently, only six of her eight children live with her, as her daughter Hannah and son Collin currently live with their father Jon Gosselin. (Kate couldn't be bothered to show up in court to fight for custody of Collin after he was released from the live-in treatment center Kate put him in years ago.)
While six of Kate's kids live with her, over the years it's been obvious that many of them have some not-so-nice feelings toward their "Mommy Dearest." Her two oldest daughters, twins Mady and Cara, seem particularly over their mother's overbearing personality and constant quest for fame. ('Member their awkward interview on the Today Show in 2014 in which they purposely made their mom look like an idiot when they refused to say what she wanted them to say?)
Jenelle Evans (Mother of three children & former star of 'Teen Mom 2')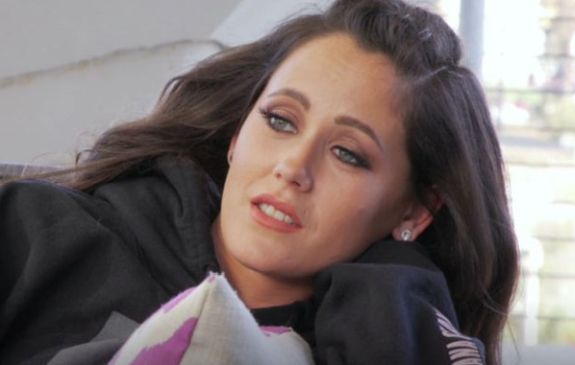 "Well, Juh-nelle….I see ya landed yourself on this list for constantly choosing your booooooyfriend (or husband) ova ya kids!"
Jenelle– who, in 2019, was fired from 'Teen Mom 2'— has never exactly been Mother of the Year but, over the past 1year or so, her lack of mothering skills and ability to make good decisions has really been apparent.
Since getting together with David, Jenelle has sat by and watch her kids get man-handled by David (with her son Kaiser's father Nathan Griffith even accusing David of beating Kaiser with a stick to the point of severe bruising); and has returned to her husband (with the kids in tow) after David allegedly beat the family dog in front of the kids and then shot the poor pup out back.
In the words of Jenelle's always-good-for-a-quote mother, Barbara… "Real nice, Juh-nelle!"
"Mama" June Shannon (Mother of four including Alana "Honey Boo Boo" Thompson)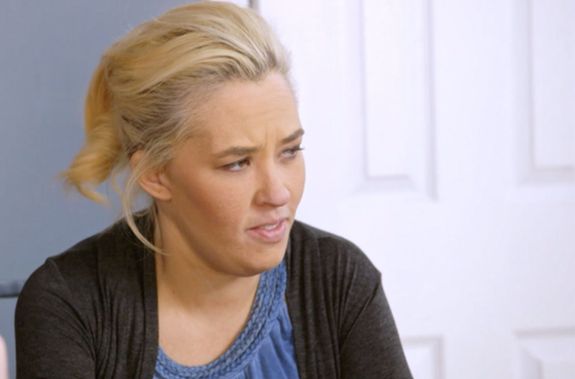 Mama June has been exhibiting bad behavior for years, making terrible decisions that affect her daughters' lives. Recently, though, she has amped things up and found herself behind bars in March after getting caught with crack cocaine, drug paraphernalia (including a crack pipe in her sweatsuit pocket…as you do) and a boyfriend threatening to kill her. She and said boyfriend, Geno Doak, were hauled into jail for those offenses, but that's not the first dose of terrible parenting Mama has served over the years.
Years prior, her daughter Anna Cardwell accused Mama of taking the money earned by Anna from her appearances on 'Here Comes Honey Boo Boo.' (June was accused by Anna, but it has never been proven.)
However, June's worst offense occurred in 2014, when it was discovered that June appeared to be dating a man named Mark McDaniel…who had just been released from prison for molesting Anna when she was only eight years old. June denied that she was associating with Mark after his release from prison (even though TMZ published photos of them in bed together). TLC cancelled June's show, 'Here Comes Honey Boo Boo' anyway, though.
(Photos: TLC; Bryan Steffy/Getty Images; Bravo; MTV)