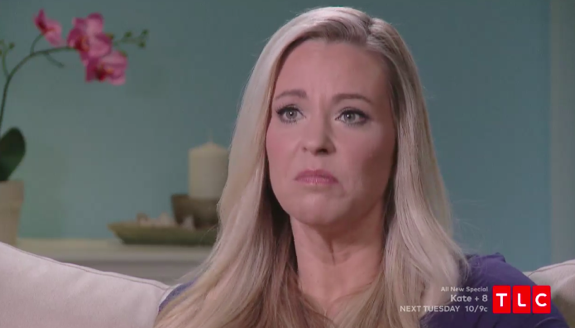 Kate Gosselin received some Mother's Day shade on Sunday courtesy of her 16-year-old son Collin, all but confirming the strained mother-son relationship Kate's ex-husband Jon spoke about earlier this month.
As The Ashley previously told you, Jon recently said he believes Collin, one of the sextuplets he shares with Kate, will always be affected by Kate's decision to send him to an institution when he was 11 years old.
On Sunday, Collin, who is now in Jon's custody along with his sister Hannah, seemed to confirm his dad's claims in a Mother's Day Instagram post — a post that conveniently didn't mention Kate. Instead, Collin took the opportunity to celebrate Jon's longtime girlfriend, Colleen Conrad, whom he referred to as his "mother figure."
"Turns out today is Mother's Day, today we pay love forward to our mothers, but I don't think mother can describe all the things Colleen has done for me," Collin wrote on his private Instagram. "Yes a mother clothes her children and cooks for them but it's the best feeling when your mother or mother figure is one of your best friends and always has your back, the one who always shares that laugh of the humor only you guys get.
"I could call it Mother's Day, but it's more than that, Colleen, you are so much more than a mother to me, you are one of my guidelines and one of my guiding lights. Thank you doesn't say enough, I love you so much and you've done so much for me that claims you my strong, happy, loving and awesome mother figure, you're irreplaceable. Thank you so much Colleen love you so much!!!"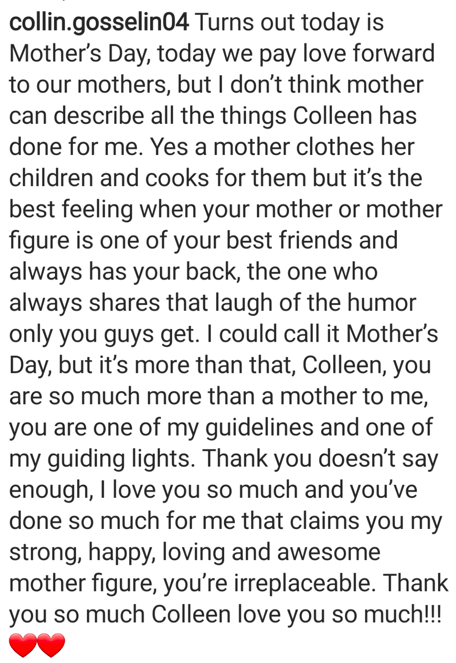 Jon confirmed in a recent interview with The Sun that, currently, Collin and Kate have no contact, and that Collin is using therapy to come to terms with being placed in the institution by Kate. He stated that it is up to Collin to decide if and when he will bring Kate back into his life.
"I'm going to leave it up to him and his therapist and his team on how he wants to handle his issues [with Kate]," Jon said.
Despite being left out of Collin's Mother's Day post, Kate dedicated a post to all six of the sextuplets on Sunday in honor of their sixteenth birthday. In her post, Kate addressed the six kids as a whole, seemingly overlooking the fact that Hannah and Collin were not part of the "junk cereal" birthday lunch she planned.
"Happy 16th Birthday to my half dozen 'Hershey Kisses', as they were called at birth," Kate wrote. "I love you so much! You're 6 of the sweetest things to happen to my life! Thanks for making every Mother's Day extra memorable! (They requested 'junk cereal' for their birthday lunch (?!) so I got a bit carried away, as usual, and got them 21 different kinds! #Teenagers #AreFun #Sweet16 #HappyBirthdayMyBabies"
Naturally, a few followers called Kate out for the post, pointing out that she only has four of the sextuplets in her custody and some even suggesting that she had "disowned" Hannah and Collin.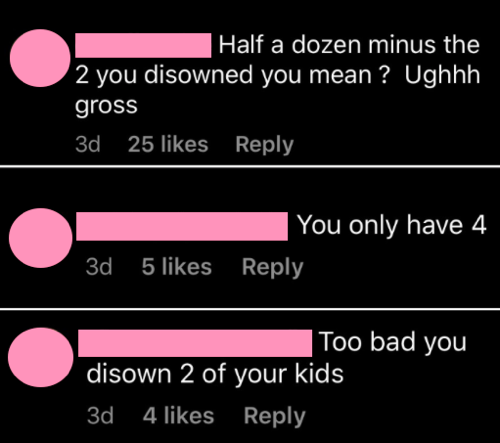 Jon posted a birthday shout-out to the sextuplets as well; however, his post made it much more clear that Hannah and Collin are with him, while the other sextuplets — Leah, Joel, Alexis and Aaden — are with their mother.
"Happy 16th Birthday to Hannah & Collin," Jon wrote on Instagram. "I miss you Leah, Joel, Alexis and Aaden I hope your 16th Birthday is just as memorable!!! Love, Dad."
In his interview with The Sun, Jon stated that, currently, he does not have contact with the kids in Kate's care, or his older twins Cara and Mady, adding that he feels the kids are old enough to choose if they want to have a relationship with him.
"[My] door is always open to them," Jon said of his estranged children. "I haven't talked to my other kids that live with Kate at all … it's up to them to reach out."
RELATED STORY: Jon Gosselin Says Son Collin Will Always Be Affected By Ex-Wife Kate's Decision to Send Him to An Institution; Reveals That His Custody Battle with Kate is Over
(Photos: TLC; Instagram)