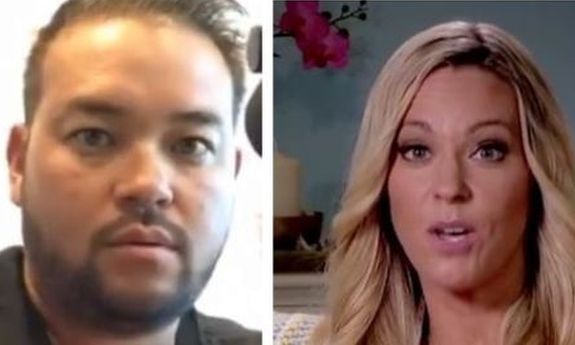 A week after Jon Gosselin criticized his ex-wife Kate Gosselin for not returning to work as a registered nurse during the current C0VID-19 pandemic, he's now opening up about how Kate's previous parenting decisions have affected one of their eight kids.
In a recent interview with The Sun, Jon says that Kate's decision to send their now-15-year-old son Collin to a special needs institution at the age of 11 is something Collin will "always" be emotionally "affected" by, despite Collin now being in Jon's custody.
"I think that will always affect him, but that's something he's going to have to deal with," Jon said. "Those are things that he will have to move on from now, moving forward. The past is the past, but he will work through those issues through therapy. And these are questions he's going to have to answer himself, maybe through interviews, through the public or privately."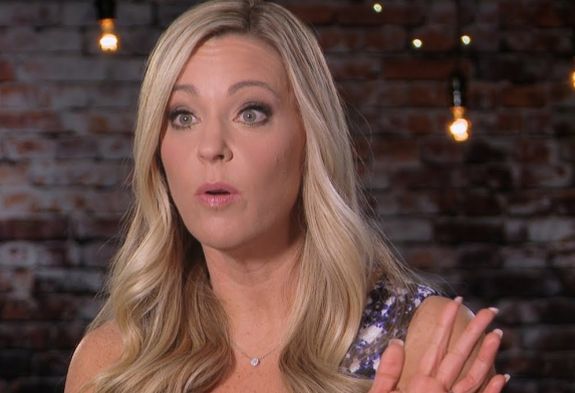 Last year, Jon revealed that Kate sent Collin to the institution— where he lived for three years— without his permission. After allegedly receiving a letter from Collin inside the facility begging for help, Jon took steps to remove Collin from the institution and gain custody from Kate.
Going forward, Jon said he will leave it up to Collin to decide what kind of relationship he wants to have with his mom "and how he wants to handle interacting" with her. He stated that, currently, Kate and Collin do not have any communication, and Collin is in therapy.
"It would be different if he was like 8, 9, 10 years old in how that interaction and growth would have to be, but since he's going to be 16 and in two years will be 18, I think it's important that he decide for himself how he's going to move past it and move forward into adulthood.
"I'm going to leave it up to him and his therapist and his team on how he wants to handle his issues," Jon added later, stating that it's up to Collin to decide if he and when he forgives Kate for what she did.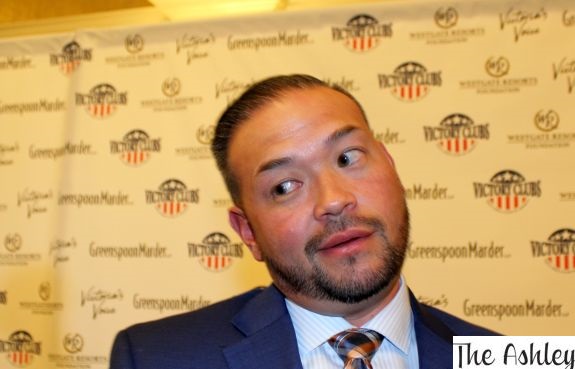 As The Ashley previously told you, Jon also has custody of Hannah, one of the other sextuplets he and Kate share. Currently, Jon said Kate doesn't speak to either of the children in his custody, nor does Jon speak to Leah, Alexis, Joel and Aaden — the sextuplets in Kate's custody. (Jon and Kate also share 19-year-old twins Mady and Cara, who have stated that they currently have no relationship with Jon.)
"[My] door is always open to them," Jon said of his estranged children. "I haven't talked to my other kids that live with Kate at all … it's up to them to reach out."
Last week, Jon revealed to The Sun that the long custody battle between him and Kate is finally over, and each of their children are allowed to decide which parent they want to live with.
"It's like chickens, it's free range now," Jon said. "You can do whatever you want and there's nothing we could say…If Hannah just said, 'I'm going to go live with mom', there's nothing that I could say. I could ask her why, but I can't physically stop her."
Jon stated that a guardian ad litem is in charge of handling the family's custody issues, so if one of the Gosselin kids decided to switch households and live with their other parents, the guardian ad litem would help facilitate that.
"Guardian would say, 'Okay.' And she would just report to the judge 'Hannah's going to live with mom' and that's it. And vice versa," Jon said.
Jon said, while Collin and Hannah are active in therapy, though they have not integrated their other siblings into any sessions.
"My two go to therapy and stuff like that and we're working through those kinds of things, but we haven't had an integrated therapy between the other four, the twins and then my two."
RELATED STORY: Jon Gosselin Criticizes Ex-Wife & Registered Nurse Kate Gosselin for Not Returning to Work During Pandemic: "They Need People on the Front Line"
(Photos:TLC; Instagram; The Ashley)