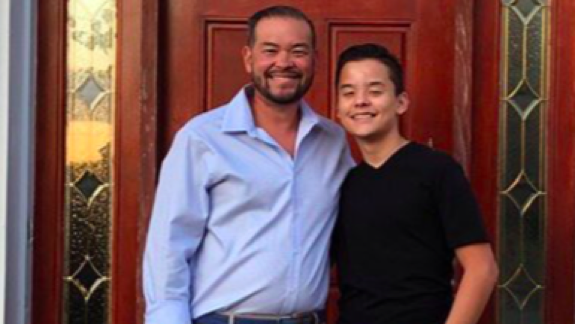 Jon Gosselin held nothing back while discussing his son Collin's relationship— or lack thereof–with his mother Kate!
On an episode of the First Class Fatherhood podcast, Jon gave host Alec Lace a rundown on his and Kate's custody arrangement which, as The Ashley previously told you, has Collin and Hannah living with Jon, and the other sextuplets — Joel, Aiden, Alexis and Leah — with Kate. (The couple also share 19-year-old twins Cara and Mady who live on their own.)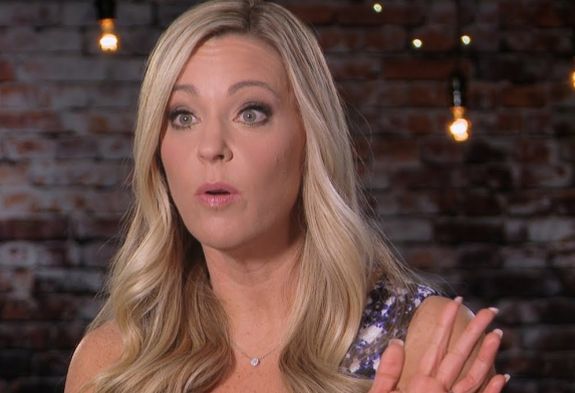 During the podcast interview, Jon said things remain "tumultuous" between Collin and his mother, and Collin and his siblings.
""Kate has no contact with [Collin]…There is no contact between Collin and his other siblings," Jon said. "There is contact between Hannah and the other siblings. So the problem right now is we have parent alienation and we have sibling alienation."
While Jon did not give his take on Kate and Collin possibly mending their relationship, he said he hopes to reunite his children through the help of therapy and their Guardian Ad Litem — a thirty party appointed to serve as the voice of the child, or in this case, children. Jon said for the kids, it was "like having a third parent," adding that it "has changed everything."
"The Guardian Ad Litem is trying to alleviate that [tension]," he explained. "And I'm trying to get family therapy through Collin and Hannah's therapist so that the therapist can talk to the other siblings and try to find some common ground, because I think it's super important."
During the episode, Jon revealed that throughout his and Kate's custody battle, he's worked with nine attorneys and "probably spent $1.3 million in court" — a figure similar to what he quoted during an episode of The Dr. Oz Show last year.
"I pretty much go to court every month over some custody dispute or something like that," he said. "It's getting better now that the kids are getting older so what my attorneys and hers decided is, custody is left up to my children. So if they decide to go live with mom or they decide to go live with dad, it's up to them."
According to Jon, Hannah decided she wanted to live with him when she was 12, requiring him to obtain shared custody. Jon now has primary custody of her and in 2018 he revealed that she was living with him full-time.
As for Collin, Jon was awarded physical sole legal custody of the then-14-year-old in December 2018 after Kate was a no-show at their court hearing. Prior to the court ruling, Collin had resided in a residential treatment facility for children with special needs, where he was placed by Kate years earlier for what she claimed to be behavioral issues.
Jon pointed out that the sextuplets, who turn 16 in May, will soon be able to make more decisions for themselves — something he hopes will help bring the six of them back together.
"They're going to be 18 in two years … Pretty much what I'm waiting for is my two kids who live with me, when they drive, they have every right to drive to their siblings' school and pick up the kids and Kate can't stop them," he said. "I'm hoping that will break down a lot of tension between siblings."
Listen to Jon's full 'First Class Fatherhood' interview below. (Jon's take on his and Kate's divorce and the custody battle that has followed starts around the 5:00 mark.)
RELATED STORY: Fired by TLC! Kate Gosselin Reveals Network Has Terminated Its Contract with Her
(Photos: Instagram; TLC)