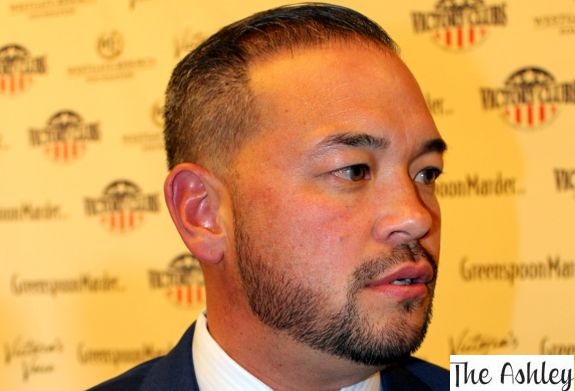 The 10-year gag order restricting Jon Gosselin from discussing his divorce and ex Kate was recently lifted…and the former reality TV star has wasted no time in getting his stories out there!
Jon— who starred on TLC's Jon and Kate Plus 8 with Kate before their divorce in 2009– will appear on The Dr. Oz Show on Monday to discuss the divorce, Kate and how he says he had to fight the network and spend nearly all of his money to do so.
"I pretty much bankrupted myself, but I did it for moral reasons, obviously," he told Dr. Oz in a sneak peek clip obtained by People. "I've spent $1.7 million in lawyers' fees, from when TLC sued me and my divorce."
(If you're wondering when TLC sued Jon, he explained this in an interview given in September. Jon said that one month after TLC announced that 'Jon and Kate Plus 8' would become Kate Plus 8, he filed a legal action against the network to keep the show from continuing, but it led to the network filing a lawsuit against him for breach of contract. Daily Mail reported that Jon and the network ended up settling for $200,000.)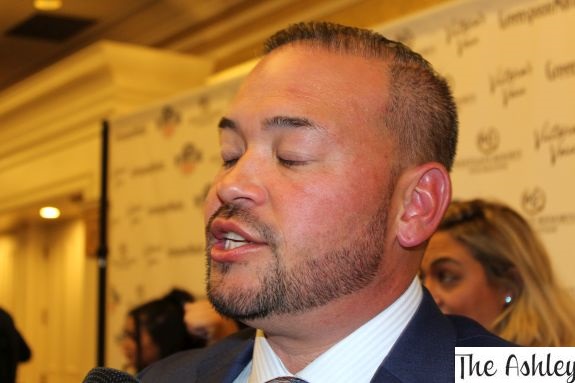 Jon told Dr. Oz that, while he had to foot the bill for his own lawyers, TLC helped his ex out.
"Kate, on the other hand, TLC paid for her attorneys, in the lawsuit and her divorce," he said. "I financed it by myself and she was financed by the network."
Jon recently spoke with The Ashley about Collin and Hannah– the two of his eight kids who chose to live with him instead of Kate. In his interview with Dr. Oz, Jon stated that Kate only wanted to have custody of the kids initially because she did not want Jon getting in the way of her filming Kate Plus 8, the revamped show TLC gave her after her divorce.
"I didn't understand at first why [she wanted full legal custody]. But now I understand why," he said. "All she wanted was legal custody to film my kids and sustain her lifestyle and their lifestyle. See, it gets all warped. That's fame, though; it just twists things around."
In other recent interviews, Jon has been outspoken about not wanting his kids to film for Kate's various TV ventures.
In September, Jon told Us Weekly that he fears for his children's safety.
"I do know what [Kate's] capable of, whether it's mental or physical [abuse]," he previously said. "I have two kids in my house who left a whole pile of money behind. They left fame and money and came to my house. They left it all behind. [The other kids] don't want to film. They said they have to film. That's heartbreaking. Why do my kids need to provide for themselves? They're kids."
In his interview with Dr. Oz, Jon is asked straight-out if he feels Kate is an unfit mother.
"I believe that her belief system is skewed," Jon said. "That's what I believe. I believe her intentions in the beginning [of the show] were good intentions. Bringing kids into the world, that she fought to have these kids. But I think once fame and money got involved, it twisted her belief system. On my end, I've been fighting to get my kids off TV forever!"
Kate has not responded to Jon's recent claims about her or their divorce. However, when People asked the reality TV star for her opinion on what Jon said during the Dr. Oz interview, she actually sent a statement.
"I have consistently made it a rule never to respond to Jon's delusional ramblings, and I will not break that rule now," Kate told the magazine. "However, at some point soon, I look forward to making sure the absolute truth about our family is known."
Watch another sneak peek clip of Jon's interview below!
RELATED STORY: Jon Gosselin Says He Has No Plans to Marry Longtime Girlfriend Colleen Conrad Due to Messy Divorce from Ex-Wife Kate