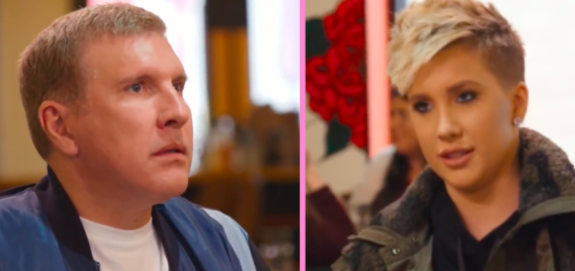 The Chrisley family returned to TV this week with the Season 8 premiere of Chrisley Knows Best, which included the moment Savannah Chrisley debuted her super-short hairdo to parents Julie and Todd Chrisley.
Unfortunately for Savannah, her new look wasn't well received by her father, who, as fans of the show know, has a habit of being quite critical of literally everyone and everything.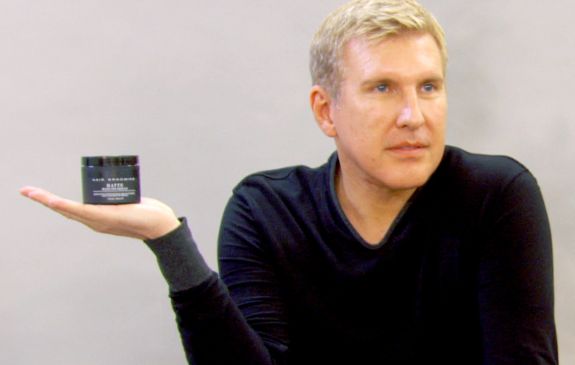 Upon making her entrance to have dinner with Todd and Julie, Savannah was met with stunned faces, followed by a series of questions from Todd, who asked if Savannah was wearing a wig, having a breakdown and more importantly, why she "would do something like that?"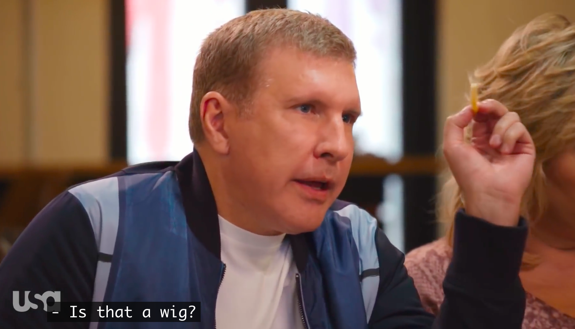 After explaining to her father that the new 'do was "very liberating," Todd asked his wife what Savannah was doing "getting liberated right before a wedding," referring to his daughter's engagement to Nic Kerdiles.
https://www.instagram.com/p/BvzGezOh2Yu/?utm_source=ig_web_copy_link
"You should have consulted with me before you did that," Todd told Savannah, before going on to question how they would attach her wedding veil.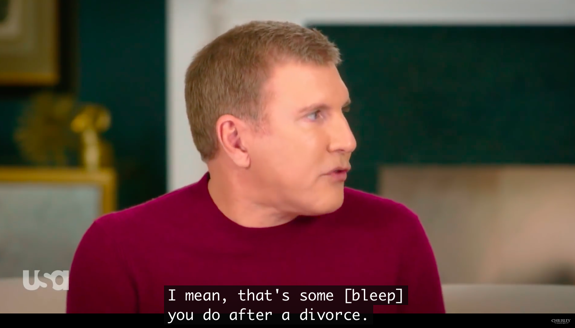 "Every one of our kids is bat s**t crazy," Todd says to Julie.
When Savannah first debuted her haircut on social media back in October, Todd seemed a little more supportive of the new look when talking to Nic on an episode of the family's podcast, Chrisley Confessionals.
"If you're gonna cut that short, I don't know if flannel should be the thing you should be rocking with it, but, you know, listen, if it's you're thing, it's you're thing," Todd said.
Shortly after chopping her hair, Savannah revealed she had wanted to do it for a while, but a hair emergency was ultimately what made her finally take the plunge. As for Nic, he said Savannah could "rock any haircut," though he admitted she did look more like Todd.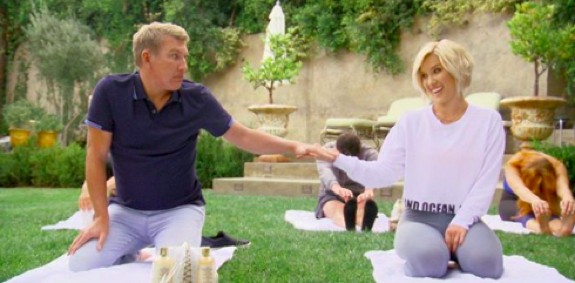 Nic went on to deny rumors during the October podcast episode that he and Savannah had broken up, which he said some fans assumed given Savannah's dramatic hair makeover. On the Season 8 premiere, however, viewers got to see what was actually going on between the two at that time.
After backing out on bridesmaid dress shopping with Todd and Julie during Thursday's episode, Savannah eventually revealed to her brother Chase Chrisley that she and Nic had decided to call off their wedding.
The couple broke the news to Todd and Julie later on, explaining that they had rushed into things.
https://www.instagram.com/p/B-vm-adn4L4/?utm_source=ig_web_copy_link
"The wedding is off and so is the engagement," Savannah told her parents. "It happens when you rush into things. From the time we started dating to the time we got engaged, it was not even a year. It's so easy to be in the honeymoon phase of things and then when the real world hit, we weren't prepared for it. So we made a lifelong adult decision on basically the relationship of kids."
Savannah opened up more about the decision to postpone her wedding, explaining that she and Nic "realized things moved way too fast and we needed to go back to dating."
Check out a clip of Todd's haircut commentary below.
RELATED STORY: Todd Chrisley Hints on His Podcast That His Feud with Daughter Lindsie Has Reignited; Lindsie Responds By Telling Him, "Don't Be a Coward & Hide Behind a Mic!"
(Photos: USA; Instagram; YouTube)