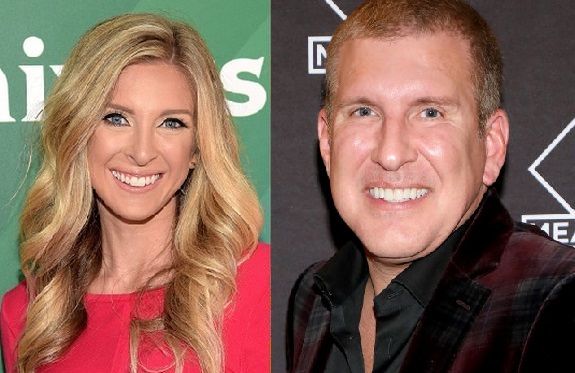 After a few quiet months, the father-daughter feud between Todd and Lindsie Chrisley appears to be back and bigger than ever.
Last week, Todd eluded that the feud between himself and Lindsie has resurfaced, though he did not mention Lindsie by name. The speculation came after an episode of Todd and Julie's Chrisley Confessionals podcast aired in which Todd and Savannah Chrisley revealed they had been "laughing so much" the last few days about "all this shady s**t" they had been seeing on Twitter.
"Someone reached out to me and sent me all kinds of messages about this treachery that's going on behind the scenes regarding me and talking about me and talking about the family and what have you," Todd said. "And all of that's gonna come out. It's gonna come out probably in the next, I don't know, I think it's scheduled for July the 9th or 6th, I forget."
He went on to discuss allegations against "some people" they know, whom he did not name.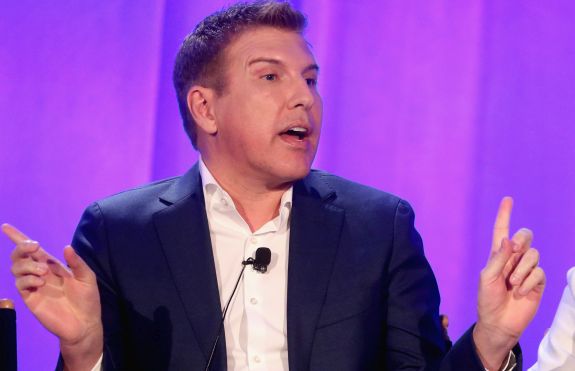 "I'll refrain from naming those names because I know they're always looking for some kind of acknowledgement," he said.
Todd then mentioned multiple screenshots he received of conversations between this individual (whom he called an "informant") and a "sleazy" tabloid reporter, which included untrue information about the Chrisley family and Todd's sexuality. Todd said he sent the screenshots and information to his attorney.
Todd again told his podcast listeners that everything would be exposed within the next couple of weeks.
Though Todd never mentioned Lindsie by name, listeners seem to speculate he was referring to her as the "informant."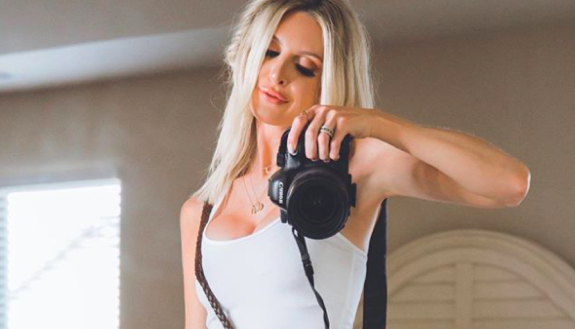 Lindsie must have apparently agreed that Todd was insinuating she was said "informant," as she addressed the issue on her own podcast, Coffee Convos, last week. She stated that she refuses "to allow their noise to call me out of character."
"My question always remains the same: why is there a need to continue to speak about me? I've moved on and I only ever comment when I've been spoken about," Lindsie said.
Todd and other members of the Chrisley Family have been at odds with Lindsie for years, but in 2019, their feud became public news after Todd and Julie were arrested and indicted on charges including tax evasion, wire fraud and more. Lindsie was accused by the family of playing a part in the take-down of her dad and stepmom, but Lindsie denied having any involvement.
The Chrisley Family drama continued when Lindsie claimed Todd and her brother Chase had threatened to expose her alleged sex tape featuring Bachelorette alum Robby Hayes. Todd and Chase denied Lindsie's claims.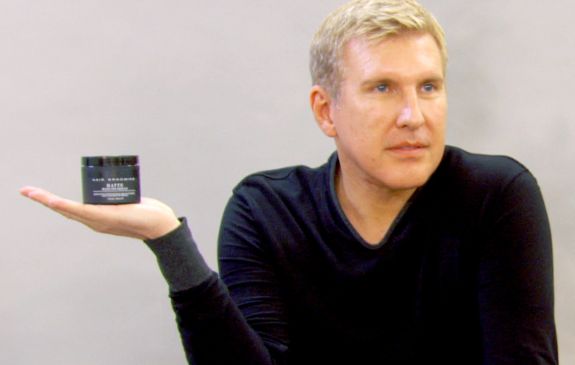 Anyway, on the recent episode of her podcast, Lindsie spoke directly to her father and reminded him that, at one point last year, he said he wanted to reconcile with her.
"Stop lying. You're benefiting no one, not even yourself," she said. "On October 23, you released a podcast stating that you would like nothing more than reunification. My response, also on October 23, was as follows: 'If you would truly like a reunification, please have your attorney reach out to mine and we can hash it out at a table in neutral territory. The ball is in your court, make a believer out of me. Please do not respond to me. Respond through your attorney. I don't want to have communication otherwise.'"
Lindsie revealed that her attorney's office was never contacted, though she remains willing to meet face-to-face "with legal teams present" because she doesn't feel comfortable otherwise. She said she also wants there to be a record of all communication between the two.
"Stop the victim tour! My offer remains open," she continued. "Eight months later, it remains open. But I'm asking you kindly, if you can not confront something head-on when I've given you the opportunity to do so, don't be a coward and hide behind a mic."
Lindsie added that she personally doesn't have any desire to reunite with her dad, but he does because he "needs some type of closure or [he] feels that there is something that needs to be said." She again said she's willing to give him the opportunity, as long as their legal teams are involved.
Lindsie's Coffee Convos co-host Kail Lowry expressed her disbelief over Lindsie's family feud.
"It is absolutely insane to me that you even feel the need to have to have attorneys present to speak to your own family," Kail said. "There is obviously issues bigger than most people think if that's the case. You should not have to not feel safe with your family."
Todd has yet to respond publicly to Lindsie's statements.
Listen to the full episode of Todd and Julie's Chrisley Confessions podcast below!
RELATED STORY: 'Chrisley Knows Best' Star Savannah Chrisley & Fiancé Nic Kerdiles Postponed Their Wedding Because "Things Moved Way Too Fast"; Plan to "Go Back to Dating"
(Photos: Danielle Del Valle/Getty Images; Jason Kempin/Getty Images; Instagram; USA Network;)