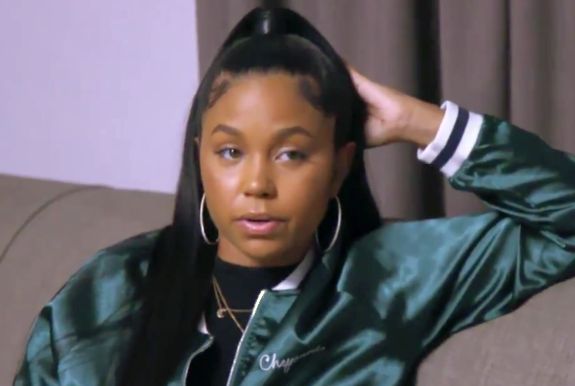 Cheyenne Floyd is speaking out about what it's really like to be a Black woman on reality TV.
In a video posted to The Challenge/Big Brother star Bayleigh Dayton's YouTube channel last week, Cheyenne and Bayleigh both spoke candidly about the stereotypes they've faced, and gave advice to other Black girls who are considering going down the reality TV route.
In addition, Cheyenne opened up about a candid conversation about racial stereotypes she had to have with the producers of 'Teen Mom OG' before she signed on to be part of the show.
Cheyenne— who joined 'Teen Mom OG' with her baby daddy Cory Wharton back in 2018— revealed that she was worried that the producers were only hiring her for 'Teen Mom OG' because they believed they would be getting a Black family that brought a high level of drama to the show.
"When we got on 'Teen Mom,' one of the very first talks I had with production, I just put it out there which was really awkward because I was talking to a room full of non-Black people," Cheyenne told Bayleigh. "[I told them], 'If you guys are trying to find the stereotypical Black family who are a little struggle, a bunch of come-up stories…you're not going to find it here.
"[I also told them], 'If you guys want us to be screaming at each other every episodes, or calling each other names, or pulling each other's hair out, we're still not it," she said. "If you want baby mama drama, we're still not it!' And they were all looking at me like, "No, no, no, it's OK."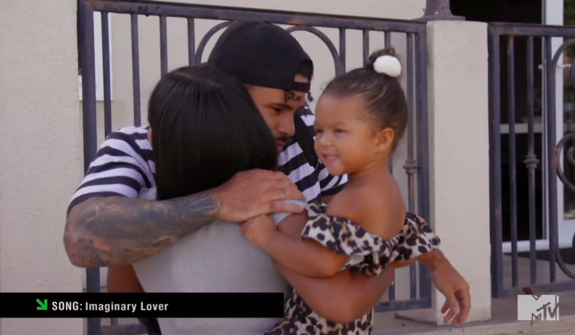 Cheyenne— whose relationship with Cory brought little to no drama to the show— also stated that she's gotten backlash from the Black community as well.
"There's a lot of confusion and controversy," Cheyenne said. "There's even a confusion and not just with Black versus non-Black [people], but within our own Black community. I'm looking at them [adhering to the stereotypes], and thinking, 'Why are y'all doing this?' and they're looking at me like, 'Oh, she's stuck up.'"
Cheyenne also discussed how she's actively avoided coming across on TV as a stereotypical "loud Black girl."
"You can be put into a box, where you're just a 'loud Black woman' or the 'angry Black girl,'" she said. "I'm sitting there, watching my non-Black cast mates, who get just as angry as me and who go off, and [people look at them and say], 'Oh she's so passionate,'" Cheyenne said, adding that she dealt with this a lot while appearing on her first reality show, Are You The One?
"My first reality show was a real check, real quick," she said. "Like, I'm not allowed to do certain things…[without being stereotyped]."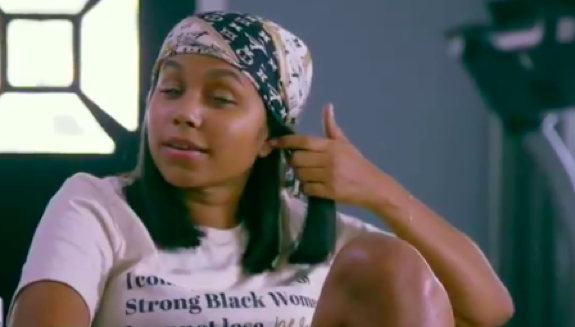 Cheyenne said that her parents spoke to her before she went on the show, telling her to purposely avoid adhering to the stereotypes.
"Other Black cast members may not have gotten that talk," she said. "They feed into these stereotypical things…like, to be on TV you have to do these things….We'd have such good talks without the cameras but then the cameras come on and [they act] like a whole other person. It's like, stop. You don't have to be loud to be seen."
Despite these feelings, both Cheyenne and Bayleigh said they don't regret appearing on reality TV. (In fact, Bayleigh is reportedly about to start filming for Big Brother 22!)
"Let's have positive conversations; let's openly express our emotions," Bayleigh said. "Let's show them there are no 'stereotypical Black girls.' There'a lot of different Black girls."
Watch Cheyenne and Bayleigh's full video below!
RELATED STORY: MTV Pulls Cory Wharton & Taylor Selfridge's Birth Special & Fires Taylor For Past Racist Tweets: Cheyenne Floyd, Gianna Hammer & More React (A Complete Recap of Events)
(Photos: MTV)