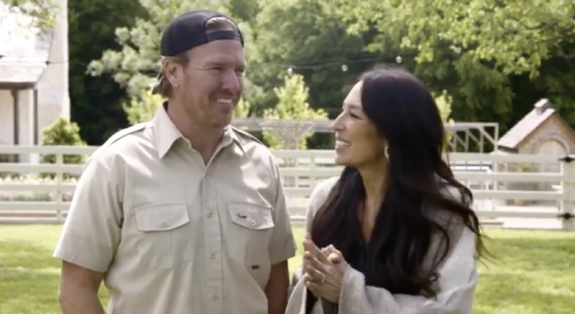 Get ready for more shiplap and farmhouse décor – Chip and Joanna Gaines are returning to your television!
Fixer Upper, the show that made the Waco, Texas couple household names, will return to the small screen in 2021, according to People. A new season of the home renovation show was set to premiere in October, however, the date was pushed back due to the ongoing pandemic.
"'Fixer Upper,' which originally aired on HGTV, ended in April 2018 after five seasons, drawing a record-breaking 17 million viewers during its final run," People reports.
Chip and Joanna spoke about the desire to return to transforming people's homes into farmhouse chic bungalows, despite admitting they really thought that chapter of their lives had closed once the show wrapped.
"The day we wrapped our final episode of 'Fixer Upper,' we really believed it was a chapter closed," they said. "We knew we needed a break and a moment to catch our breath, but we also knew we weren't done dreaming about ways to make old things new again."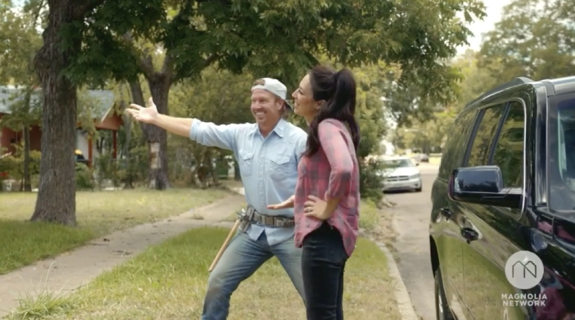 Chip and Joanna have focused on other projects since 'Fixer Upper' ended, including redesigning their Magnolia headquarters, overhauling a historic hotel in downtown Waco and even creating their own network, Magnolia Network, however, they've missed reality TV home improvement.
"These past few years, we've continued tackling renovations and projects, doing the work we're passionate about, but I don't think either of us anticipated how the show would become such a permanent fixture in our hearts," they said. "We've missed sharing the stories of these families and their homes with you, and we're excited to do that again very soon!"
The couple said they decided to step away from the show originally to focus on their family. Chip and Joanna are the parents of five children: Drake, 15, Ella, 13, Duke, 12, Emmie, 10, and Crew, 2.
"This is just us recognizing that we need to catch our breath for a moment," they stated at the time, after denying rumors of divorce that began to swirl after their announcement. "Our plan is to take this time to shore up and strengthen the spots that are weak, rest the places that are tired and give lots of love and attention to both our family and our business."
(A rep for the couple also denied at the time that Chip and Joanna's departure from HGTV was due to bad contracts, as some had reported.)
Chip told People they have spent the past several years focusing on their family and taking a much-needed break, but now they are ready to get back in front of the camera.
Magnolia Network was created in partnership with HGTV's parent company, Discovery Inc. and will take over the DIY Network, which will shutter. The reboot of 'Fixer Upper' is the latest addition to the channel's already extensive lineup of original programming.
Joanna announced the return on Instagram with a teaser video.
"Are you ready to see your…How has it already been 3 years since our last #FixerUpper reveal? Head to the blog to learn more about this next season and follow along on @magnolianetwork for updates."
Chip posted the same video and caption to his account.
RELATED STORY: 'Flip or Flop' Star Tarek El Moussa Announces His Engagement to 'Selling Sunset' Star Heather Rae Young: Get Proposal Details!
(Photos: Instagram)