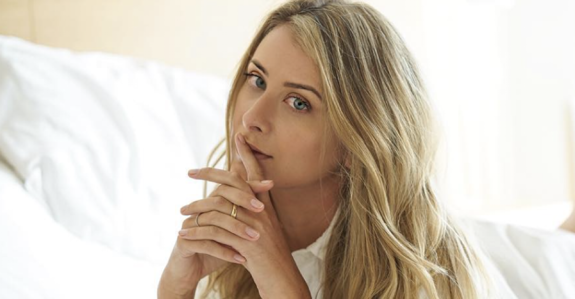 As The Hills: New Beginnings looks to resume filming on Season 2, Lo Bosworth, who appeared on Laguna Beach and later on The Hills, shares why her reality TV days are behind her.
In an interview with ET, Lo opened up about being cast on 'Laguna Beach' as a high school student and the challenges she faced once the MTV series premiered.
"I was cast onto television when I was in high school. I believe it was our junior year and we filmed that first season of 'Laguna [Beach]' when I was 17," she recalled. "When I went to school and the first episode premiered, I had to figure out pretty quickly how I felt about my new role within this public-facing universe.
"But once you open Pandora's box, you can't close it again. There's no going back. So from that point forward, it was me as a young person figuring out how to deal with what I was dealing with."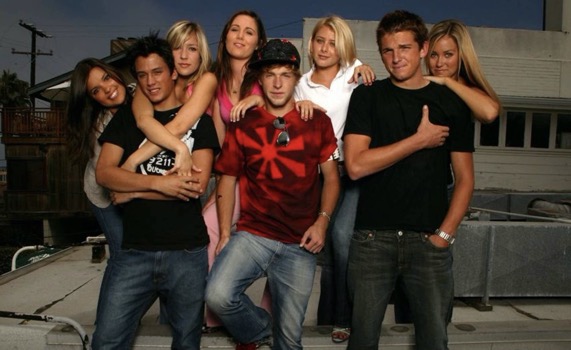 "It was challenging for me, certainly," she continued. "I think other people really love the limelight and love to be on social media, love to put their lives out there. For me, I'm a much more private person and I really love having a normal job and going to work every day."
In 2016, Lo founded Love Wellness, a company that provides clean, personal care products for women.
Back in 2018, Lo's former co-star Kristin Cavallari, also a business owner, returned to reality TV to star in her own show, E!'s Very Cavallari, which focused largely on the inter-employee relations at her Uncommon James store. When asked at the time if she would ever consider doing a show about her business, Lo said she had no interest in returning to reality TV.
"I'm a feminist and I find that a lot of the storylines portrayed on reality television aren't particularly supportive of women or their missions in life or their businesses," she said. "So, it's just not something that's for me.
"I know how reality television operates and I'm not interested in perpetuating a culture of drama around anyone or anything," she continued. "It's just not who I am. I don't like to gossip about people. I don't like to cause trouble."
Despite the "challenging journey" she faced when attempting a "normal" life after reality TV, Lo said it was the right move for her.
"I think you have opportunities to continue to pursue a career in entertainment, if that suits you, or you can go back to a more private life, but have to deal with people knowing who you are," she explained. "For me, I wanted to prove myself and I wanted to prove that I'm a person that has more to offer than just drama on a television show. I'm smart, I have perspective, I have a platform and I want to use it for positive change."
As for some of her former co-stars now appearing on 'The Hills' reboot, 'The Hills: New Beginnings,' Lo said it's "fun" to see them reunite, but she's "not sure if [she] would ever participate in something like that again."
"I have really created my own path that I'm just so happy to be on and I think I'm getting close to succeeding in building the life I always dreamt of for myself," she said. "I live all the way across the country and I'm really focused on where I'm at in my life right now. Frankly, I don't want paparazzi standing outside my building waiting for me. That's not a life I choose for myself. I'm in control of my own narrative at this point and it's the happiest I've ever been."
RELATED STORY: MTV Reportedly Puts An Indefinite Hold on Production of 'The Hills: New Beginnings' Season 2 Despite Producers Taking Extreme Pandemic Precautions
(Photos: Instagram; MTV)