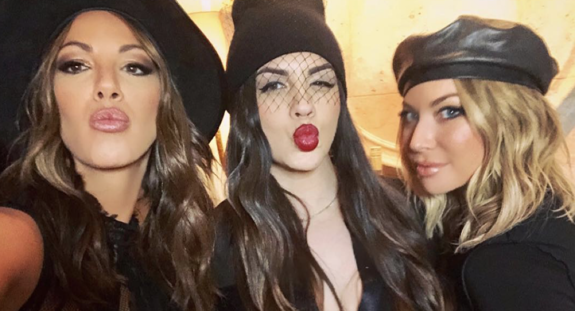 After seemingly ending their Witches of WeHo Coven at the end of Season 8, Vanderpump Rules stars Katie Maloney, Stassi Schroeder and Kristen Doute have managed to put the petty drama behind them, though it took Stassi and Kristen getting fired for it to happen.
Katie told Us Weekly that, after her friends were let go from 'Vanderpump Rules' earlier this summer, it put things into perspective and she was finally able to get past her issues with Kristen.
"Our friendship throughout the years has definitely gone through fall-outs to reuniting to just being kind of like sisters where we get into arguments," she said. "We don't agree all the time."
As fans of the show may recall, most of the issues Katie and Stassi had with Kristen last season centered around Kristen's relationship with her ex-boyfriend Brian Carter.
"This past year was hard because [Stassi and I] both saw our friendship struggling and felt that her behavior was very dysfunctional and we wanted to step back in and be like, 'Hey, I want you to be happy.' And she kind of thought we were just trying to tell her what to do with her life and all that, so we ended up just kind of being like, 'You know what? We've gotta take our space.'"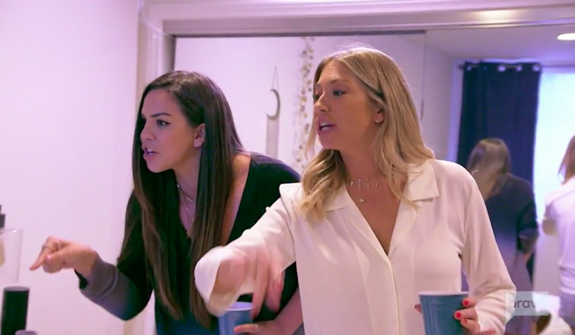 Despite her decision to take some space from Kristen, Katie said when Kristen and Stassi were axed by Bravo in June for racist actions against former co-star Faith Stowers, she had a change of heart and wanted to be there to support her friend.
" … I just was like, 'You know what? Kristen has been someone who has been like a sister to me for so long, I can look past all the drama that happened last year and just be there for my friend right now," she said. "The [past] stuff just seemed petty in the big picture and wanting just to be there for her and support her and [let her] know that it's going to be OK and trying to just be supportive."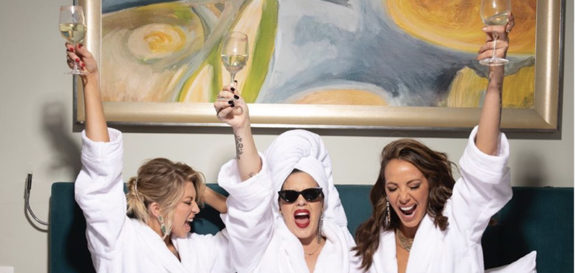 Kristen has since moved on from her ex and is dating Alex Menache, while Stassi and fiancé Beau Clark are currently expecting their first child together. As for Katie, she recently launched her own podcast, You're Gonna Love Me.
"Stassi, Kristen and Katie have all been hanging out more and celebrating Stassi being pregnant and mending the friendship between the three of them," an insider told Us Weekly in July. "Kristen and Stassi also talk a lot more often and have been there for each other and are re-learning together and working on ways to work together to share their learning and mistakes."
RELATED STORY: Lala Kent & Savannah Chrisley Accuse 'Project Runway' Designer Michael Costello of Refusing to Work with Them Because They Aren't "Famous Enough"; Michael Fires Back
(Photos: Instagram; Bravo)