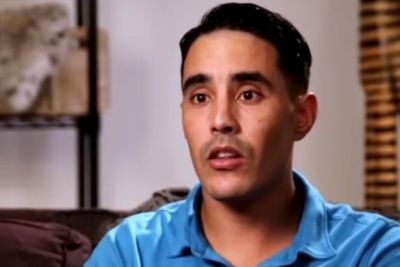 Mohamed Jbali's life today is very different from his 90 Day Fiance days.
The Season 2 star— who has been divorced from his ex-wife Danielle for several years now— gave fans an update on where his life is today, now that he's out of the spotlight (and not spending his time arguing about Danielle's feminine hygiene and whatnot).
In a post to his Facebook page, Mohamed revealed that he is employed by Fed-Ex and currently works long hours, even living in his truck.
"It's been almost a year now I have been working as a truck driver," he wrote. "I live in a truck for 24/7 and work almost 70 hours a week.
"When I first started this job I underestimated how tiring and mentally exhausting it can be, especially being on the road everyday and every night in a truck running on the highway with non stop! This job is not an easy job even if it looks like just traveling from a state to a other while listening to your favorite music and watching beautiful sceneries right and left."


Mohamed wrote that his long hours are paying off, though.
"This job really is not easy job and it gets harder and harder over the time but by the end of the week when you look at your paycheck and remember that you have no bills to pay and no rent to worry about plus you see how your bank account is growing bigger, you just smile and magically you get some extra power and your energy get boosted in away that you feel like you can deal with all this for an other year or two!" he wrote. "And that's pretty much how I feel every single week."
Mohamed and Danielle finalized their divorce in 2017, and spent the next few years bickering back and forth in the tabloids and social media. However, in April, Danielle revealed on an episode of 90 Day Fiance: Self-Quarantined that she and Mohamed have recently begun talking again and are working on becoming friends.
"We divorced 34 months after our marriage. I haven't seen Mohamed in three years. He reached out to me about a month ago and we have been chit-chatting here and there," she said. "We have forgiven each other and we're building a friendship. He is out on the road driving a truck. I'm more concerned about his well-being as a friend, and it's scary to be out there by yourself with all this going on."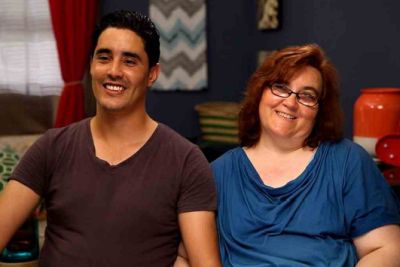 In June, Danielle discussed the state of her relationship with Mohamed during an interview with The Domenick Nati Show.
"We started talking back in February and we talk once or twice a week just checking in to see how each other are," she said, quickly adding that there is no chance of the couple getting back together.
"No. It's done and over with. Been there, done that," she said. "No. Never again."
RELATED STORY: "90 Day Fiance" Couple Paul & Karine Staehle Granted Restraining Orders Against Each Other Following Recent Fight
(Photos: TLC, Facebook)