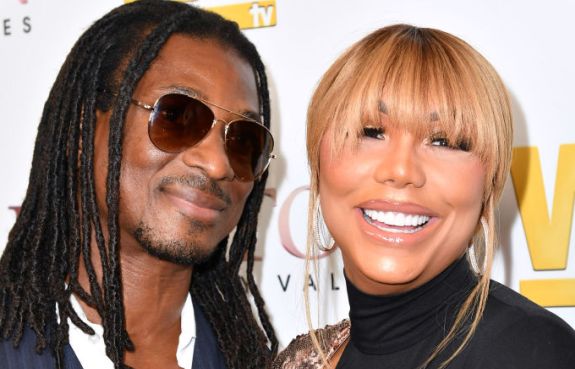 The he said/she said battle of Tamar Braxton and David Adefeso continues to get crazier and crazier by the day!
In new documents obtained by TMZ, David accuses the Braxton Family Values star of damaging his car…and threatening to send her henchmen to kill him!
As The Ashley previously reported, David filed for an order of protection against Tamar earlier this week, claiming she attacked him out of nowhere while they were driving around in his Rolls Royce, hitting him so hard it caused him to become disorientated. Tamar denied David's claims, stating that it was him who attacked her, and that David talked about them both dying in a murder/suicide situation. In an Instagram Live session on Thursday, David denied hitting Tamar and said he has never struck any woman.
TMZ reports that, in his protective order filing, David claims, after Tamar whacked him, he pulled the car over and she turned her anger on his car, allegedly damaging a camera and rearview mirror.
Perhaps the strangest part of David's story is the fact that he also claims Tamar told him that her ex-husband (and former Tamar & Vince co-star) Vince Herbert wanted to "send goons" to kill David six months ago, but she said no. Now, David claims, Tamar is telling him that she wants to call those "goons" back and let them do David in.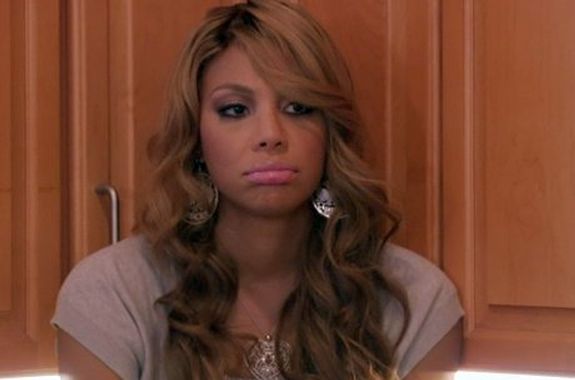 David claims that, once the threats on his life were allegedly made, he went to court and filed for the restraining order against Tamar.
(Tamar's ex-husband Vince has yet to comment on David's claims.)
Tamar's new WEtv show, Tamar Braxton: Get Ya Life, premiered on Thursday. The premiere was pushed back from late July, due to Tamar's suicide attempt earlier that month. Although Tamar and WEtv have since cut ties, the network stated that it would still air Tamar's new show.
Thursday's premiere saw David and Tamar arguing about Tamar's suggestion that they abstain from sex temporarily. (The couple was still together when the episode was filmed.) During the episode, Tamar sang David's praises, stating that being with him has helped her recover from her divorce from Vince.
"Sometimes you can get with people and they bring out the worst in you, and sometimes you can date people and they bring out the best in you, and sometimes you can date people to help you see who you are and how you need to change for the better," Tamar said. "And he's definitely been B) and C)."
'Tamar Braxton: Get Ya Life' airs Thursdays on WEtv.
RELATED STORY: Tamar Braxton's Ex David Adefeso Claims the 'Braxton Family Values' Star Attacked & Punched Him; Tamar Claims David Was the Aggressor
(Photos: Earl Gibson III/Getty Images; WEtv; Instagram)