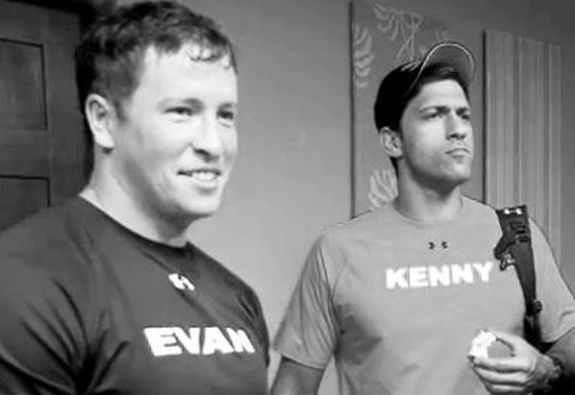 Julie Pizzi— a longtime Executive Producer for MTV's The Challenge— appeared on the Reality Life with Kate Casey podcast on Friday to talk about the upcoming "Double Agents" season…and reveal how the show's producers really feel about all of the spoiler accounts popping up on social media lately.
During the interview, Julie also touched on Mark Long's in-the-work "OG" season…and even discussed the possibility of having Evan Starkman and Kenny Santucci return for the "OG" season, despite them being banned years ago for acts they committed against a female co-star.
Here, The Ashley breaks down the most-interesting parts of Julie's interview.
On how the show's producers are planning to combat spoiler accounts: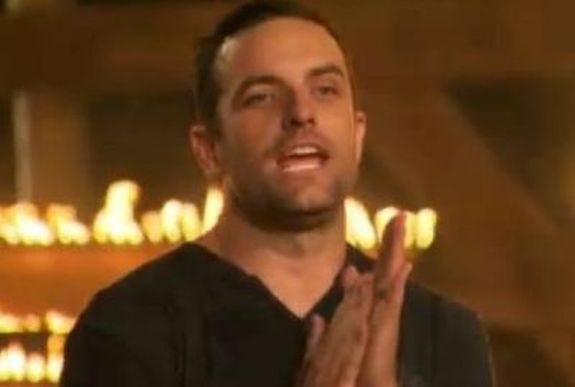 Julie talked about how upset she and the others behind 'The Challenge' get when they see spoilers surface for the upcoming season before the season airs.
"This year the speed in which spoilers started coming out, although not all accurate, was sort of heart-wrenching," she said. "We didn't realize that somebody on the cast or crew is violating their confidentiality [agreement]. The real threat is, if we can't control this, does the show go off the air? It's like these superfans are doing this at the jeopardy of the show."
Julie says that producers are "lenient" with what they allow their cast members to do outside of the show.
"We want them to be successful but not at the expense of the series we're inviting them to and paying them for and asking them to basically let us do our job to get the show on the air," she said. "There is a big time period from when we finish shooting and when we air."
She stated that MTV and the show's producers are now trying to actively reduce the amount of spoilers by figuring out who is leaking information.
"We, with MTV, have taken a very different approach now, going into this next season, where we're bringing in sort of an Internet sleuth who will be able to identify who those people are for us," she said. "There's a real expense to it, but I think at this point we can't risk…there's just not enough trust. It's really, really unfortunate."
On the testing 'Challenge' contestants must undergo: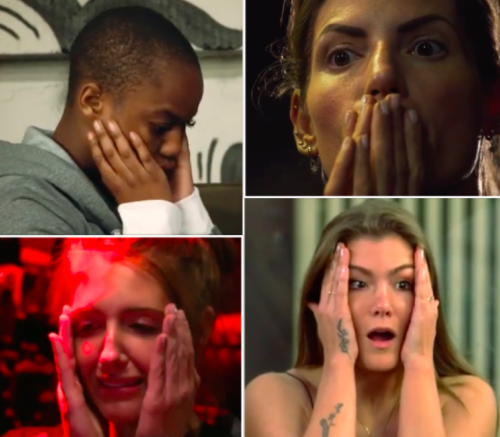 "They have a physical to make sure that they are physically able to do it," Julie said. "They do a psych evaluation. We basically do all of that testing just to make sure they're in good health before going in."
For the upcoming "Double Agents" season, contestants also had to undergo extensive COVID-19 testing, since they filmed during the pandemic.
"This year…We did so much testing," she said. "They were really great sports. We really created a bubble but they were being tested multiple times a week. The whole crew was [too]."
On Mark Long's "OG" season: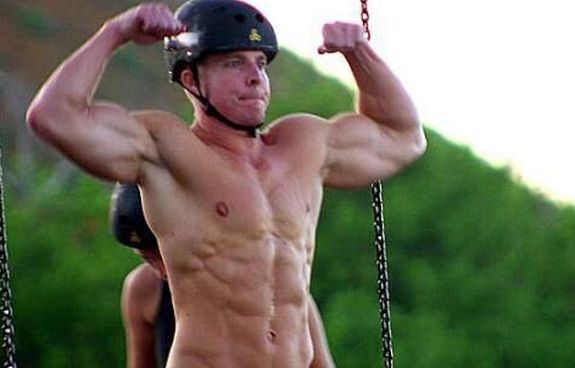 As The Ashley previously reported, longtime 'Challenge' contestant Mark is in the process of putting together a season featuring old-school contestants from the show. Julie gave a status update on where they are in the process of getting that going. As of press time, the "OG" season has not been sold to a network.
"It hasn't been commissioned, but it's sort of bringing back these legends, who have really performed over time and been amazing, back to the franchise," she said.
On whether Evan & Kenny could take part in that season: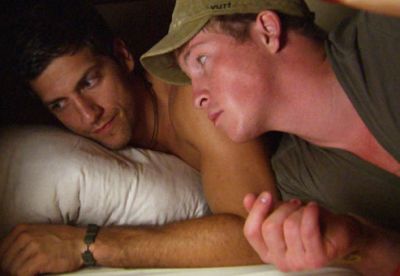 Evan and Kenny were frequent contestants on 'The Challenge' until around 2011, when contestant Tonya Cooley filed a lawsuit against them, as well as MTV and Bunim-Murray Productions. In the lawsuit, Tonya stated that, while filming "The Ruins" season in 2009, the guys took off her bikini top and squirted lotion on her, before taking another male participant's toothbrush and rubbing the toothbrush around and inside her genitals, all while she was passed out and unaware of what was going on.
The lawsuit was reportedly settled out of court, and everyone was sworn to secrecy on the terms of the settlement. Evan and Kenny were reportedly banned from the show and have not appeared since.
Julie— who may or may not have been aware of Evan and Kenny's history— said that there is a chance that they could be asked to appear on the "OG" season.
"I'm sure [there's a chance]," she said. "You know, we haven't even outreached for this new project that we're working on because, again, we haven't sold it. We're just working with MTV on development right now and kind of figuring out it's something that can be rolled out. But I do think if we do something like that, where it's a little bit throwback or nostalgic, we would bring back lots of people.
"The franchise is doing better than ever, and I Do think we're really trying to grow a bigger, better audience. I think we're really trying to pull from new worlds. I ultimately think we're going to continue to bring fresh faces, and also continue to bring back the fan favorites."
Listen to Julie's full interview with the Reality Life podcast below!
RELATED STORY: 'The Challenge' Star CT Tamburello Talks About His Role in New Horror Movie 'Habitual' & the Upcoming "Double Agents" Season
(Photos: MTV)