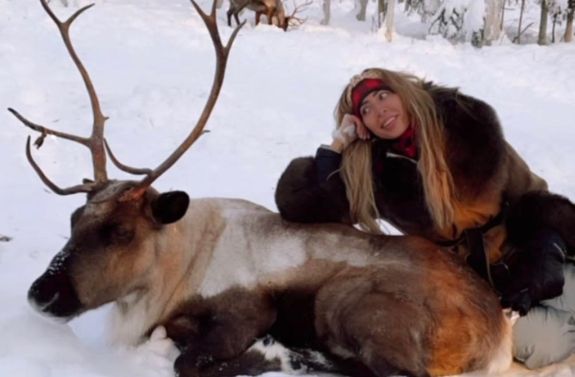 From getting legal threats to getting to terrorize a new state, the stars of the 'Teen Mom' franchise (both past and present) have been keeping themselves busy lately!
In an effort to get you up-to-date on the latest Teen Mom OG and Teen Mom 2 news, The Ashley brings you the Teen Mom News Pile. Here are some of the major (and minor but interesting) 'Teen Mom'-related things that have happened over the last week or so…
Farrah Abraham went to the North Pole & showed off her ho-hos.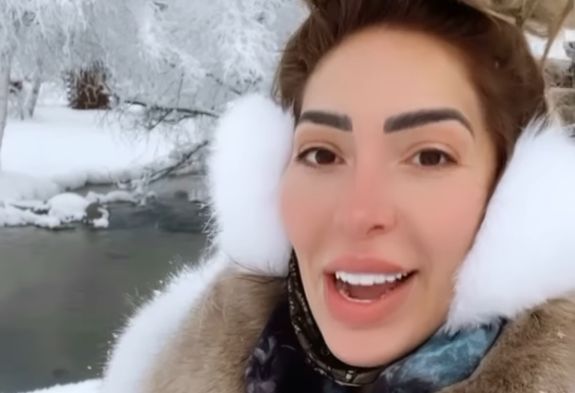 The former 'Teen Mom OG' brought the "HoHoHo" to the North Pole over the holiday weekend, loading up her daughter Sophia and flying to North Pole, Alaska, for some ice fishing— and an ice water sexy-time photoshoot (as you do).
First, Farrah and Sophia got all dressed in some sort of hazmat suits that did not cover their eyes. (Good thing COVID-19 doesn't enter anyone's body via their eyes. Oh…wait…)
The duo boarded a plane, despite warnings not to travel due to the COVID-19 surge that is currently happening. They touched down in Alaska, where Farrah took Sophia to see Santa Claus.
Farrah then brought her ever-jolly self to see Santa's reindeers, and then to do a little ice fishing (for attention).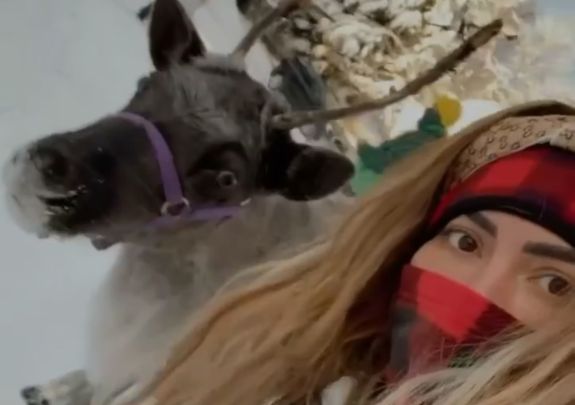 Finally, she dove into a hot spring, where she splashed around in a see-through bathing suit, showing off her enormous, um, "snowballs", all while Sophia filmed.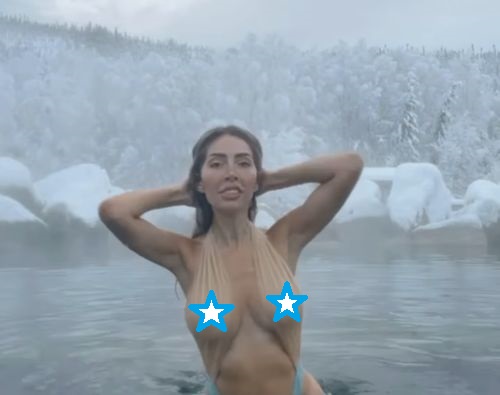 Again….AS.YOU.DO.
Jade Cline & Sean Austin were forced to finally pay up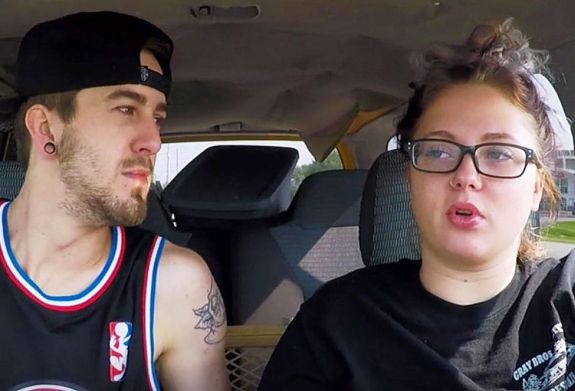 The Ashley broke the news in January that 'Teen Mom 2' couple Jade and Sean were ordered by an Indiana judge to shell out nearly $5,000 in unpaid rent, damages and attorney fees to their former landlord, who sued them back in September 2019 for being delinquent in rent for a home they were renting while filming their first season of 'Teen Mom 2.'
The couple— who has been cashing MTV checks for a while now— failed to pay up, and last month, the landlord filed in court to make Jade and Sean finally pay what they owe. The Order to Appear– which was sent to both Jade and Sean separately— explained that they would need to appear in court (via Zoom) on December 9 to "answer as to wages, assets, profits, and other non-exempt property which are available to satisfy this judgment."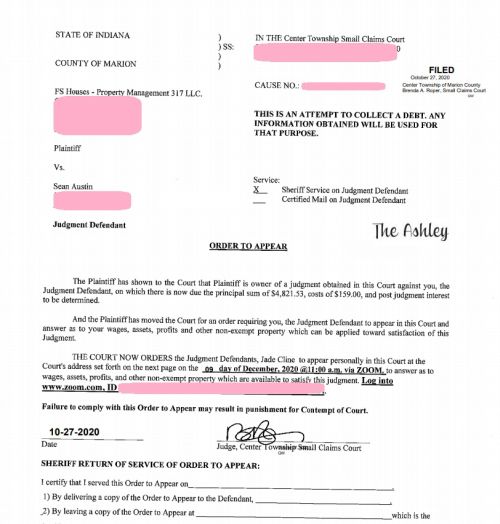 The Order to Appear was served to the couple by a Sherriff.
Jade and Sean will not need the court date, however. It appears that, as of Monday, both 'Teen Mom 2' stars have paid what they owe.
Lauren Comeau is trying to move away from her baby daddy Javi Marroquin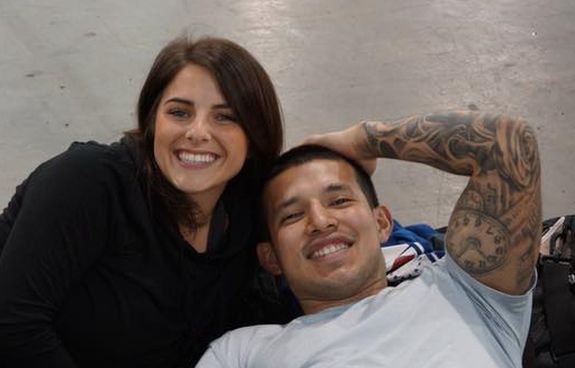 It's been just over a month since Lauren left 'Teen Mom 2' dad Javi, after his ex-wife Kail Lowry ratted him out on-camera, confessing that Javi has tried to bang her in the WaWa gas station parking lot on the regular. After the episode aired, Lauren took Eli— the son she shares with Javi— and high-tailed it back to her home state of Maine. After they left, Javi took to Instagram Live to pray to be able to keep it in his pants (or something).
Lauren has since returned to Delaware and, The Ashley hears, is currently living in Casa de Javi. (They are not back together currently, though.)
It appears that Lauren is not happy with the living situation, though, as she recently took to Facebook to ask her online pals if any of them know of a place she can move.
"If any of you know of a short-term rental option, 6 months of under, or a rent-to-own option, please let me know!" she posted on her private Facebook page.
View this post on Instagram
The Ashley can confirm that the screenshot– first posted by the Instagram account @wadamelen– is legit.
Jenelle Evans & David Eason are building a "pond" on The Land.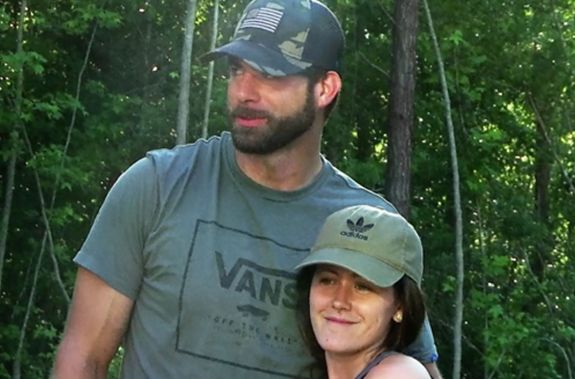 Finally, in "On The Land" news, Jenelle and David have decided that they can improve the aesthetic of their property by adding a glamorous pond! However, the "pond," is actually just a hole that David dug with his bulldozer (after properly rakin' it, surely).
The Swamp Gods smiled on the Easons by showering The Land with rainwater, which promptly filled up the hole and created a lovely pond.
"Our pond filled up after raining so much last night!" Jenelle excitedly exclaimed on Instagram Stories.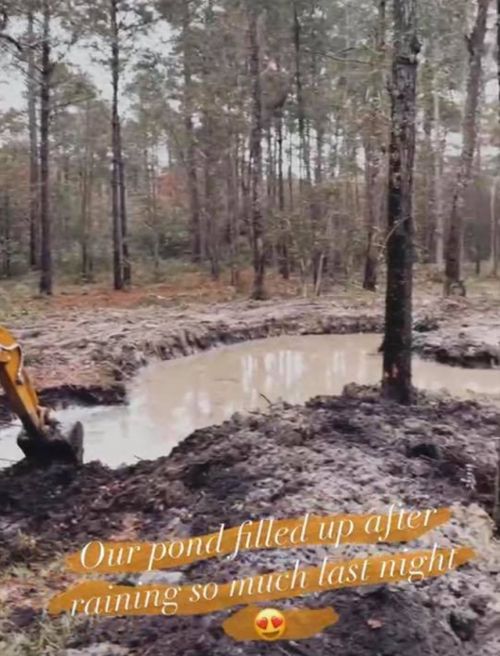 (Had it not rained, though, David and Jenelle could have used the hole as a sort of landfill to store their empty beer bottles and unpurchased eyebrow kits, so there's that…)
The pond is just the latest edition to The Land, which already boasts Jenelle's She-Shed, a storage unit to hold all of her JE Cosmetics, a pool and spa, and a very-well-raked grass patch.
To catch up on more recent 'Teen Mom' news click here!
(Photos: MTV; Instagram)