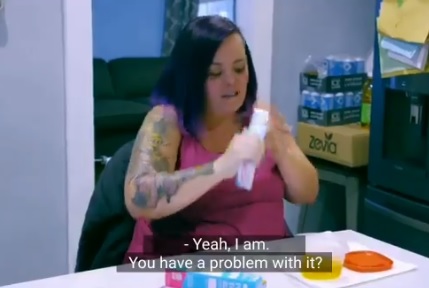 Howdy fellow sad people watching Teen Mom OG! It's once again time to lift the lid on the trashcan that is this show and its participants! This episode is sure to be exhilarating as always: will Amber finally flip her mattress to ensure equal body wear throughout? (Hahaha, just kidding. We all know she'd make Gary do that for her.)
Will Maci chug her beer aggressively while thinking of that ding-dern Mackenzie?! Let's get started! The Ashley hears that someone uses Tupperware to hold their bodily waste this episode. She's more excited than Butch on the prison's "hot sandwich" day.
We kick things off with Amber in Indiana. She's not dressed in a slightly slutty, slightly offensive military costume this time around. (I mean, she's not on the phone with her brother, so there's really no need for the costume…)
Amber, always the entrepreneur, was absolutely inspired by her tour of the modular homes. While she doesn't want to live in one on Gary's lawn, she does want to go into business with Gary… buying modular homes and turning them into buffet restaurants. Or something. I have no idea what the hell business she is actually suggesting.
For some reason, Gary doesn't jump at Amber's million dollar idea of opening buffet restaurants in the middle of a COVID-19 pandemic.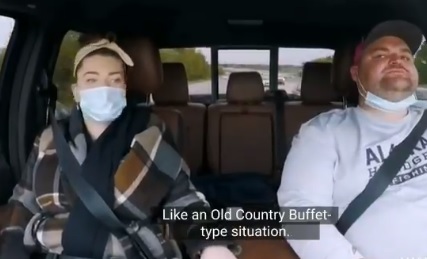 Then, she switches the idea to having Gary peddle his dessert goods on the side of the road? So…will poor Gary be forced to death march along the country roads, hawking his pies and cookies that he's wrapped in some sort of hobo sack on a stick, in order to help Ambie make back the money she invested?
Gary explains to Amber that there are these things called "laws" (which Ambie is obviously not too big of a fan of, given how much time she's spent in "gel" and all). He says they are only allowed to sell certain things out of his house, and that you can't just open a buffet restaurant in the middle of a cornfield.
Finally, they agree to start with a roadside stand of GarBear's goods. (Well, to be fair, Gary came up with the idea, and after throwing out a lot of stupid ideas, Amber then threw out Gary's roadside stand idea as her own. And Gary, bless his heart, let Ambie think it was her idea.)
Our next stop is Michigan, where it feels like we're back in 2010 and watching 16 and Pregnant again.
"The last few weeks Tyler and I have been having unprotected sex," Catelynn tells us.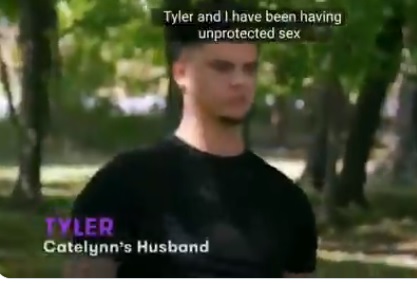 Cate is desperately trying to get knocked up again, in hopes of providing Tyler with his greatly desired male heir to the Baltierra Family Fortune. (I mean… they need someone to leave Butch's exotic beer can collection to, right?)
Cate is beginning to have all the signs of being with-child, but instead of going up 'er to the Walgreens and fetching a pregnancy test, she instead goes to a psychic for some insight.
As you do.
Catelynn's trip to see Miss Cleo has apparently blown her mind. Her pal Amber (not the one who carries the machete) calls while Cate's on the way home from her Psychic Friends reading.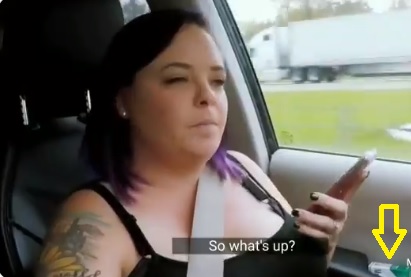 The psychic apparently told Catelynn that she believes she is already knocked up, and that the spawn will be Tyler's desperately wanted boy. Amber vows to "like, rub a crystal onto your belly" to make sure that crotchfruit has a penis.
I think that's nice…
Later, Catelynn is still feeling like she may be pregnant, so naturally she heads to the tattoo parlor to get some fresh ink.
WTF. Like…she has to be messing with us at this point, right? No one is this stupid, right? What's next on the agenda, jumping on a trampoline and then heading to April's house to knock back a sixer? Jesus God Leah.
Catelynn, wearing her see-through Hannibal Lecter mask she bought for the moment she spent as an eyebrow microblader, tells Producer Kerthy that she just happens to have some pregnancy test with her and that she's willing to take one.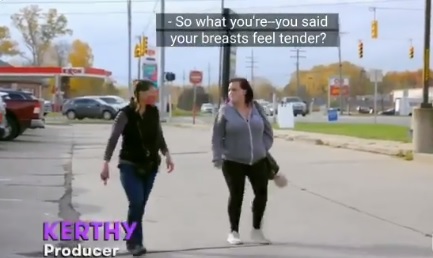 Kerthy convinces Cate to take the pregnancy test in the comfort of a dirty Exxon station bathroom, with Kerthy and the camera crew along for the pee.
Catelynn takes a handful of spawn sticks into the stall with her, as Kerthy eagerly awaits the results.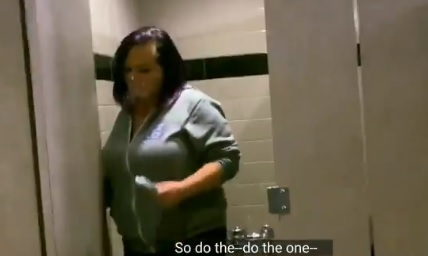 The test results are in….and Catelynn is the only one who thinks she sees a positive line. Kerthy & Co. aren't seeing this "super faint line." Even when one test just straight-out comes back with a "NO" result, Catelynn insists she's pregnant. She decides to buy 10 more pregnancy tests since it's obvious those two pregnancy tests she took at the gas station are broken.
Next we head over to Los Angeles. Now that everyone knows she and Zach are back together (for the third time), Cheyenne decides it's time for the two of them to move in together (again), which unfortunately means Cheyenne's sister R will have to find a new place to call H home.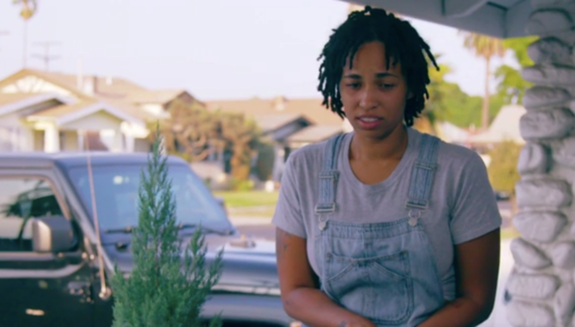 Later on, we see Cheyenne tell Zach about her plan for the two of them to live together and although Zach basically says Cheyenne is messier than the show on which she stars, he says he "wouldn't mind" living with her.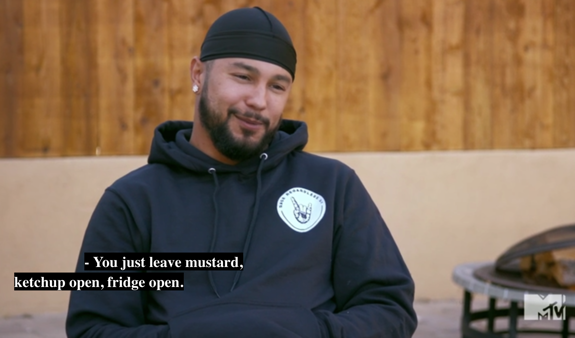 Cheyenne admits it's kind of soon for her and Zach to be shacking up together but this is 'Teen Mom.' I mean, can you even appear on this show if you don't bed down and bunk up with your ex just weeks after getting back with him? Cheyenne isn't worried about it.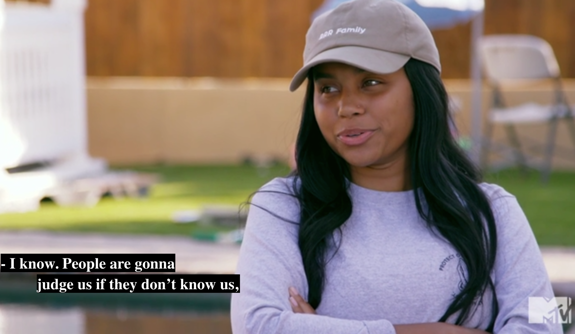 Meanwhile, in Oklahoma, Mackenzie's dad Brad is coming home from the hospital after undergoing quadruple bypass surgery. Mackenzie's sister, Whitney, tells her the good news and Mackenzie proceeds to hit her with some news of her own: Josh is back, and this week, he's playing the role of supportive husband…kind of.
Mackenzie tells Whitney that since telling Josh about her upcoming move to Florida, Josh has maintained that he's staying put in Oklahoma for his job and more importantly, because "deer are bigger here."
I think that's nice.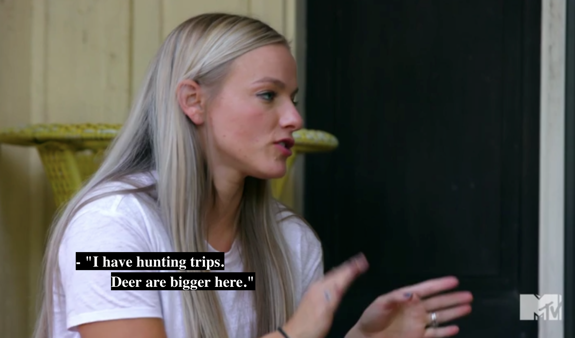 Despite the impressive deer population, however, Josh has had a change of heart and recently told Mackenzie he now wants to come along with her and the kids to Florida. Mackenzie tells Whitney the only obstacle remaining is Josh's upcoming hunting trip, which is supposed to take place the same day she and the kids are leaving for Florida. Still, Mackenzie isn't stressing about the scheduling conflict and tells Whitney she's leaving Saturday with or without Josh. If he wants to go shootin' and such, he'll have to Greyhound his ass to the Sunshine State!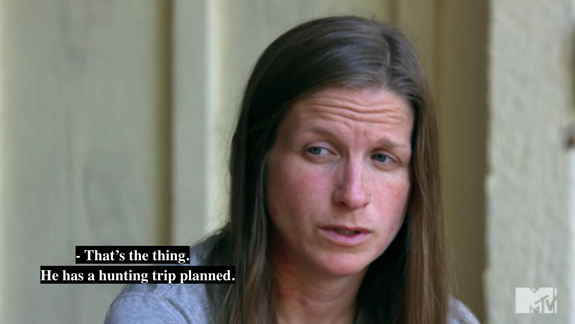 Next, we head to Tennessee. Following the reveal of last week's birthday party mix-up, Maci and Taylor sit down with Bentley to see which one of Jagger's birthday parties he wants to attend: the one at Jen and Larry's house, or the one at Ryan and Mackenzie's house. Faced with the death stare of his mom, stepdad and an entire camera crew, Bentley decides to skip the festivities at his dad's house… and honestly, who could blame him? He's probably worried Maci will put him back on his 1200-calorie wrastlin' diet if he chooses to go to Ryan's.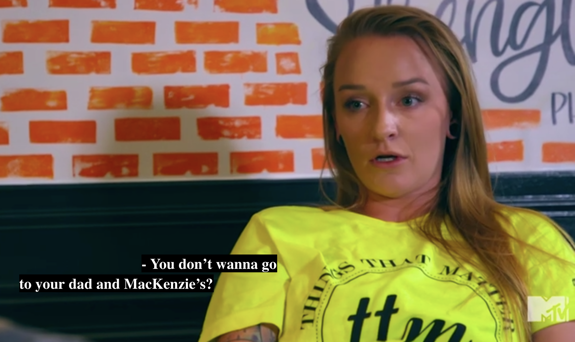 Bentley says he prefers to go to his Mimi and Papa's house because he hasn't seen his dad and Mackenzie "in forever" and going to the house would just be too much for him. Maci can't help but to smile after hearing Bentley's decision and tells him he should tell Mimi what he's decided to do – for the world to hear, preferably.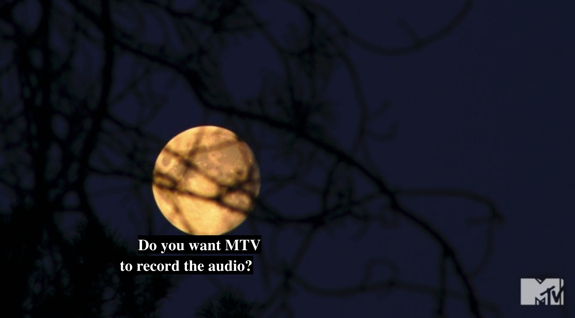 We then hear Bentley call his Mimi and tell her he'll be attending Jagger's party on Sunday, not Saturday. Naturally, Jen wants to know "how come" Bentley has decided not to go to Ryan's house, to which Bentley provides the same response he gave his mom.
Back in Indiana, we see Gary hauling out tables; Gary hauling out pies (which he made), and Gary setting up the stand. Amber watches him do all this, all while insisting that "we" can be very successful.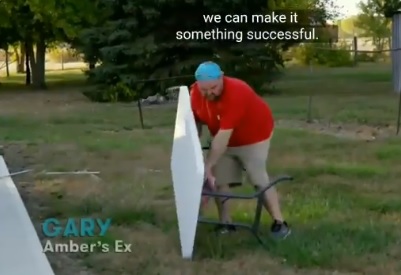 OK, to be fair, I think Amber is perfect to take the job of sitting behind the roadside stand. She's legit been preparing all her life for this gig! But will she be able to move her house couch out to the stand, or would she have to buy a travel couch?
Amber is soon barking out ideas and Kristina keeps pacifying her and agreeing with her. Soon, Gary has proudly displayed all of his veggies and goods.
"We made a sign that says 'organic produce'… 'cause that's how you're gonna get 'em," Amber, who obviously took several farm food-selling marketing classes while in 'gel', tells the group.
Soon, two of Amber's friends (maybe she met them at the Lazy Boy store?) and Amber's mom Tonya arrive to purchase goods on-camera as instructed. Amber remarks how "country" they are now. I can legit hear the banjos playing softly in the background.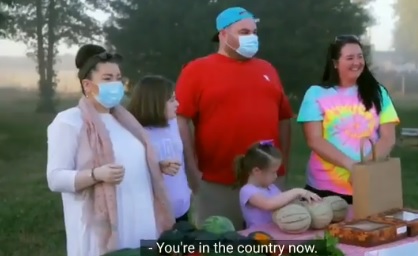 'Member when 'Teen Mom' was actually good? Like, people were being jailed, shooting up in the bathroom and banging random hobos they met at parties? Now we are legit watching Amber and Gary sell peppers on the side of the road. I think it's time to hang it up, y'all.
Back in Los Angeles, Zach is unable to go house-hunting with Cheyenne so she calls up trusty "R" to go along. Unfortunately, "R" has been tasked with wrangling Ryder and her own son Baaz, who are acting as if their last name is Baltierra. After knocking over vases, crying and straight up falling onto the floor, the Cousins of Chaos successfully get Chey and R to leave the house early. (They also probably scared the the realtor out of reproducing.)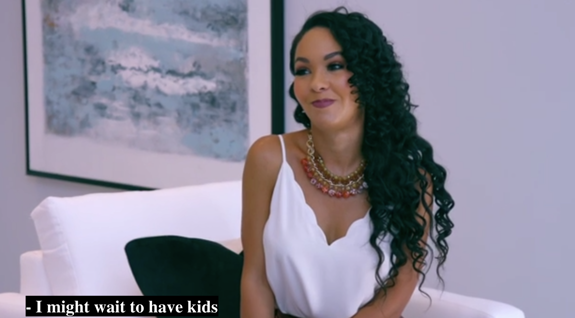 While Cheyenne straps a pissed off Ryder into her carseat, Cory calls from The Challenge house. Cheyenne is less-than-thrilled.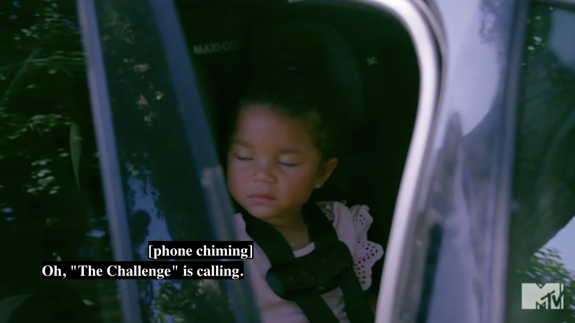 Ryder tells Cory that they are buying a new house and when Cory asks Cheyenne if R is moving with her, Cheyenne changes the subject quickly, being that R is 3 feet away (and also their ride home). Cory – not very casually – mentions all of the changes happening in Cheyenne's life, as does R once the two of them are back on the road. Cheyenne pretends to not know what either of them are eluding to, but it's very obvious she's hiding someone something.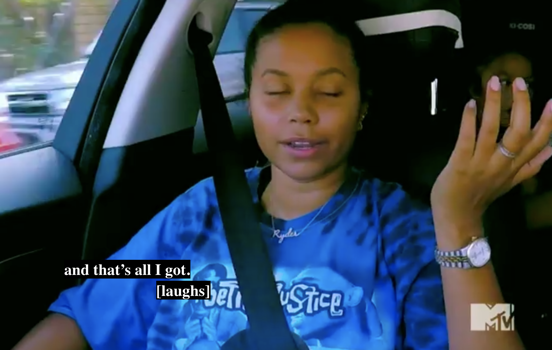 Back in Tennessee, we find Ryan and Mackenzie maxin' and relaxin' at home while talking smack about Maci and the fact that SHE isn't allowing Bentley to come to their house for when "Jaggy has a birthday."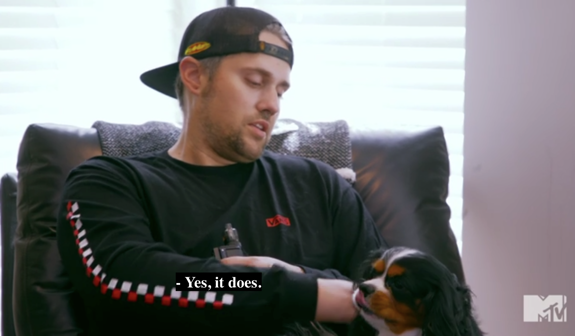 Mackenzie points out to Ryan that every October and November "has been some dramafest," as if everything is smooth sailing throughout the remaining 10 months of the year. Ryan says once again, he's told his other kids that Bentley will be attending something, only for plans to change. Ryan accuses his mom of covering for Maci out of fear of not being able to see Bentley, but Ryan isn't trying to cover for, nor cater to his trigger of a baby mama.
Like Ryan, Mackenzie is also "over it," though her anger, she says, is due to Maci playing with her kids' emotions. She goes on to call Maci a "petty bitch," Ryan agrees, adding "spiteful" and "evil" to that description.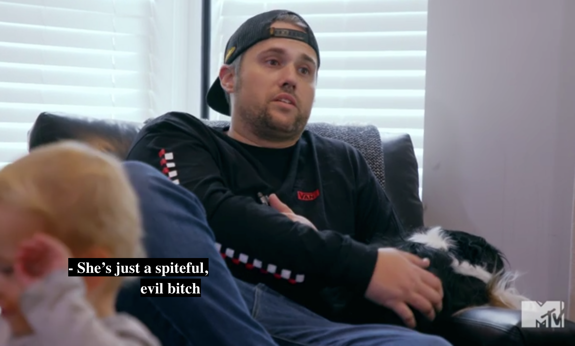 Back in Oklahoma, it's the day before Mackenzie makes like her marriage and goes south. She calls Josh to find out if he's planning to leave with her the following day or if he will be out hunting bar chicks deer.
During the conversation, Josh is rude and once again, stressing the importance of his hunting. He also tells Mackenzie he "didn't want to be in Florida."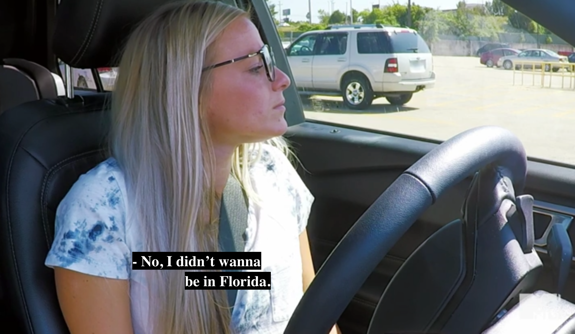 To add the confusion that is Mackenzie and Josh's marriage, when Mackenzie asks if Josh still wants to be married, he responds with "I do, but I don't," which is sadly the nicest thing he's said to her all season. Mackenzie tells him if he 's not going to move with her and the kids, she's going without him and blocking his number and Josh tells her he's definitely not going to go down to Florida "and be stuck with a b*tch."
Mackenzie fires back and says she's not going to move with a toxic person – a statement that immediately gets Josh's spurs in a bunch.
"I can't believe you just said that," says the person who just called his wife a bitch.
Mackenzie tells Josh how horrible he is and then hangs up on him.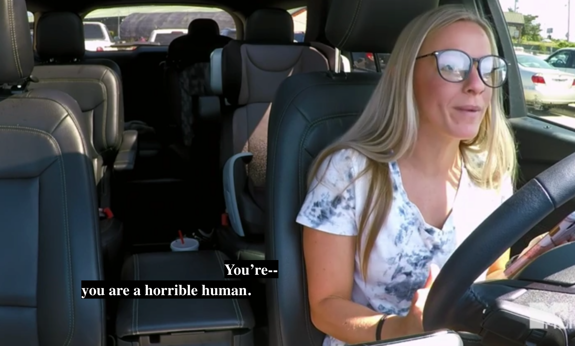 Before heading out the next day, she and the kids stop by her dad's house to say goodbye to everyone. Mackenzie's dad tells her to "have fun," which should be a lot easier to do now that rude as hell, rodeoin' Josh won't be riding along with them.
Finally, we head back to Michigan. Cate is on her way to buy a bushel of pregnancy tests, and keeps repeating aloud that she's a "happy pregnant woman."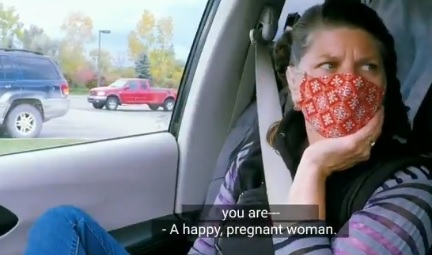 She brings her bounty home and informs Tyler that she's going to take all of these tests right now. Tyler is sitting there, giggling creepily to himself as Cate steps into the crapper again to pee on the sticks.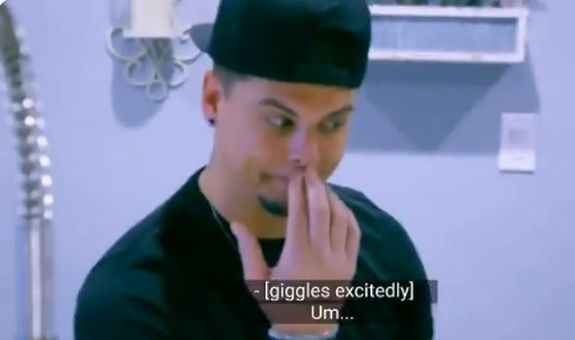 Catelynn emerges from the bathroom with a stack of tests…AND A TUPPERWARE FULL OF PEE. She proceeds to set it on the kitchen counter.
PEE.
A CONTAINER OF PEE.
Well, to be fair, she says it's pee but I'm not so sure. It's legit dark brown. Seriously, has this chick had anything to drink but Mountain Dew in the last decade? It looks like Jenelle's dirty bong water.
Also, MTV– WHY MUST WE SEE CATELYNN'S PEE?!?!?! WHY?
Tyler looks completely disgusted as he watches his wife rip open Clear Blue Easies (with her teeth, natch) and dip the sticks into her Tupperware 'o' Piss.
"Now we're just doin' it like this?" he asks.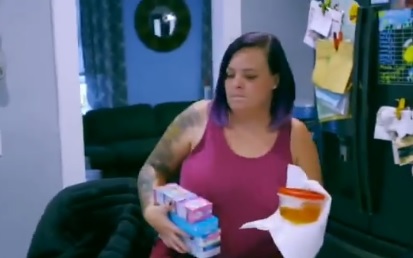 She starts dunking the sticks in her bladder bong water and Tyler looks anxious (probably because he knows he's about to eat his dinner on that exact kitchen counter).
Cate starts seeing magical "super faint positive lines" on the test but Tyler sees nothing. (Maybe Catelynn just needs glasses…and a gallon of water?)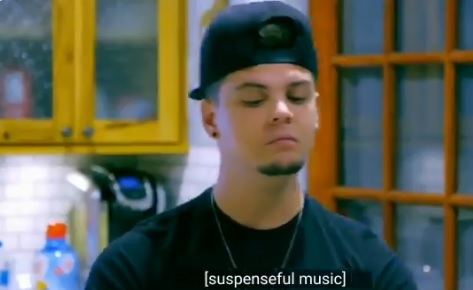 She keeps saying it's "faint positive" (even though one test legit just says "NOO.")
Catelynn is freaking out because she doesn't know what all this means.
Girl, why are you even bothering with the pregnancy tests? After all, the psychic said you were pregnant.
The next day, Cate tells us that she started her period.
"Which is odd to me," she adds.
Thick as bricks, this one…. seriously.
That's all for this episode of 'Teen Mom OG' (mercifully!) To read The Ashley's recap of the previous episode, click here!
(Photos: MTV)