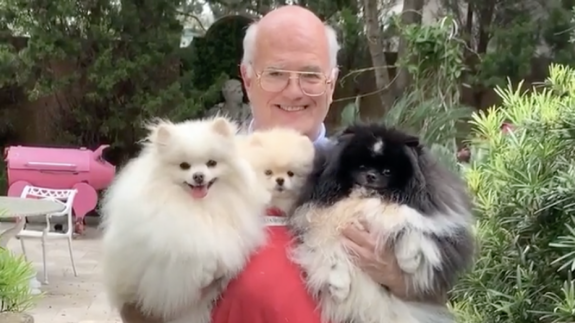 There is now a place where fans can stay up-to-date on Patricia Altschul's butler of nearly two decades, Michael Kelcourse, (aka Michael the Butler) as he continues his recovery following a recent spinal cord stroke.
The Southern Charm matriarch shared a screenshot and link to a CaringBridge page on Tuesday, where fans of the beloved butler can find out the latest news on his recovery journey and send some well wishes his way.
"To get updates on Michael Kelcourse #michaelthebutler and to send him good wishes get the @caringbridgeofficial app or go to the link in my bio … also included is the address for the [Shepherd] Spinal Center in Atlanta," Patricia shared with fans on Tuesday.
On Michael's CaringBridge page, it is revealed that Michael suffered the spinal stroke in the thoracic spine. It is also stated that he is also dealing with paraplegia (which is paralysis of the legs and lower part of the body).
"When an otherwise healthy loved one becomes paraplegic over night, we may not know what to say but we know what to do: be at their side," a journal entry on the site states. "The pandemic has robbed us of that form of support. Since those dearest to Michael are not permitted to be physically present, we are hoping for a windfall of well-wishes from the public to support a lengthy journey."
Patricia's son and fellow 'Southern Charm' star Whitney Sudler-Smith confirmed the news of Michael's condition over a week ago, explaining that Michael had "suffered an acute spinal cord infraction which is often called a 'spinal cord stroke.'"
"Although this tragedy has caused significant nerve damage and impairment, with the help of the outstanding physicians at the Shepherd Center in Atlanta, we are hopeful Michael will soon recover," Whitney said in a statement. "Thank you for respecting Michael's privacy during this challenging time."
In a February 22 entry on the page from Luzanne Otte –- friend of the 'Southern Charm' cast and ex-girlfriend of Thomas Ravenel— it was revealed that Michael's friends (including Whitney) worked hard to get him into the Shepherd Center because it's "one of the Nation's Top Ten Rehabilitation Hospitals" and "Shepherd holds the top spot in the Southeast region for spinal cord injury."
Luzanne credits many people with helping Michael get into Shepherd, but "mostly to Pat for ensuring he received the best possible care at Shepherd."
On Michale's CaringBridge page, fans can find more information on Michael, spinal cord strokes, the Shepherd Center and the four-legged friends keeping Michael's spirits up while he's away from Patricia's pups, whom he is often seen interacting with on the show and on Patricia's social media.
I–- fans can watch a video about the Center's pet therapy program, along with a photo taken by Michael of a Labrador Retriever named Galion following a recent visit.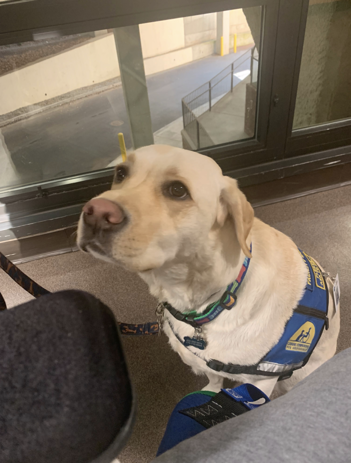 The address of the Shepherd Center is also provided on the site, along with Michael's room number.
"If you would like to send Michael a note of encouragement on this website or via post, he would be most appreciative," the entry notes.
As of Tuesday afternoon, Michael's CaringBridge page had received more than 18,000 views.
Michael has been a favorite among 'Southern Charm' fans since the show premiered in 2014. He has worked for Patricia for nearly two decades and is in charge of her household staff. He also lives in a cottage located on the same property as Patricia's Charleston home, the Isaac Jenkins Mikell House.
" …we consider him to be a member of the family," she told social media followers earlier this year.
RELATED STORY: 'Southern Charm' Stars Craig Conover & Austen Kroll Head North to Star on New Bravo Series 'Winter House'
(Photos: Instagram; CaringBridge)