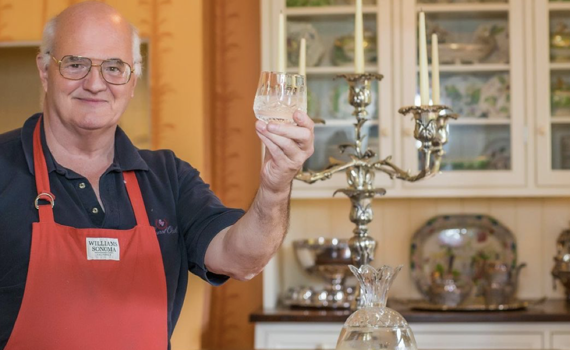 Patricia Altschul's butler of nearly two decades, Michael Kelcourse – aka Michael the Butler – recently suffered a spinal cord stroke.
Patricia's son and fellow Southern Charm star Whitney Sudler-Smith confirmed the news of Michael's condition to The Daily Dish.
"I am sorry to inform you that Michael Kelcourse, affectionately known as 'Michael The Butler,' recently suffered an acute spinal cord infraction which is often called a 'spinal cord stroke,'" Whitney said in a statement. "Although this tragedy has caused significant nerve damage and impairment, with the help of the outstanding physicians at the Shepherd Center in Atlanta, we are hopeful Michael will soon recover. Thank you for respecting Michael's privacy during this challenging time."
According to a 2020 article by the American Heart Association, strokes in the spinal cord are rare, accounting for just over 1% of all strokes.
"Like brain strokes, spinal strokes are caused by a lack of blood flow, most often because of a blood clot from a buildup of plaque in the arteries, or a hemorrhage, which may result from hypertension or a burst aneurysm," the article states.
Michael is a favorite among fans since 'Southern Charm' premiered in 2014, Michael is known for being Patricia's right hand man and for serving up some pretty spectacular cocktails.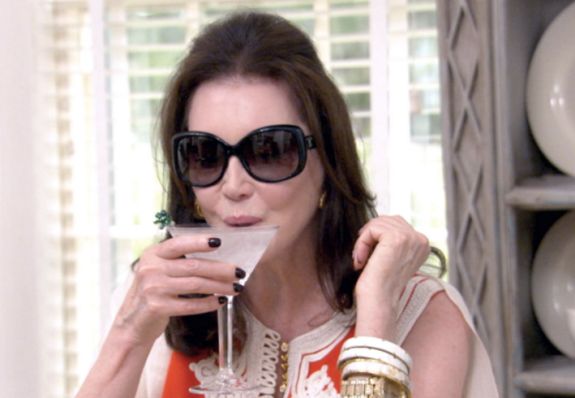 Michael has also become a fixture on Patricia's social media, often seen tending to her adorable dogs and occasionally, showing off the latest items from her HSN line.
Earlier this year, Patricia took to Instagram to answer some fan questions about her beloved butler, including where he resides. Patrica went on to share a snapshot of the cottage Michael calls home, which is located on the same property as Patricia's Charleston home, the Isaac Jenkins Mikell House.
" … he lives in this cottage on the property which was built in the late 1700's," she wrote. "It was remodeled and has a bedroom and bath..living room, dining area with a fireplace and a chef's kitchen. We also added new heat and air conditioning. He has worked for me for 17 years and is in charge of the household staff.
"Michael trained in Europe as a professional butler however we consider him to be a member of the family," she added.
Patricia said Michael is the only member of her staff that lives in the cottage, which was formerly a carriage house, and that he does not have any family of his own.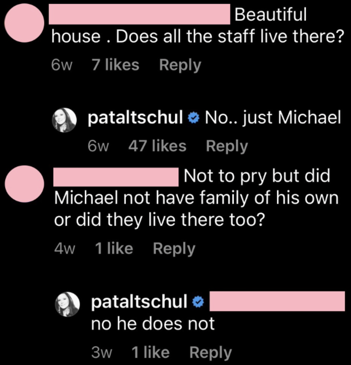 In response to those asking about Michael's work schedule, Patricia confirmed that Michael does not work weekends and that he is also given three weeks of vacation each year.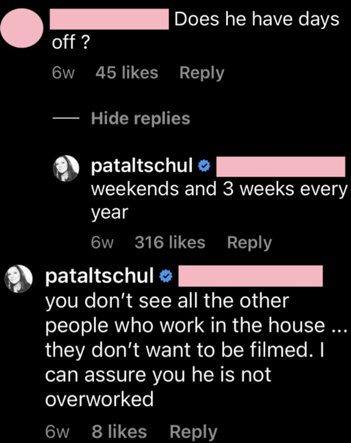 "You don't see all the other people who work in the house … they don't want to be filmed," she responded to another fan. "I can assure you he is not overworked."
During a 2019 Watch What Happens Live episode, Patrica said she and Michael "respect and admire each other." Michael also received a mention in Patricia's memoir, The Art of Southern Charm, in which Patrica called her decision to hire him the "best thing I could have done."
Since news of Michael's stroke circulated, Patricia has been reposting the well wishes she's received for Michael from fans and co-stars.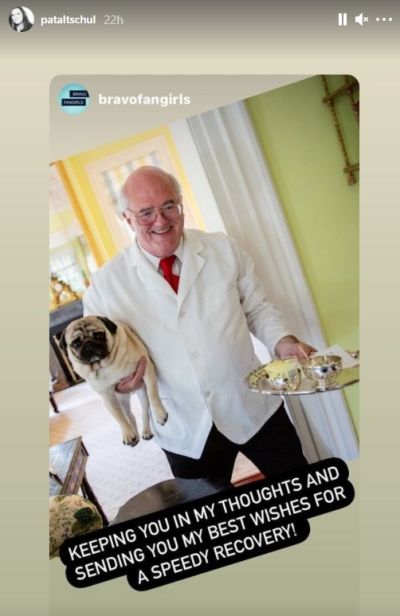 Patricia has not provided any additional updates on Michael's condition.
RELATED STORY: 'Southern Charm' Stars Craig Conover & Austen Kroll Head North to Star on New Bravo Series 'Winter House'
(Photos: Instagram; Bravo)