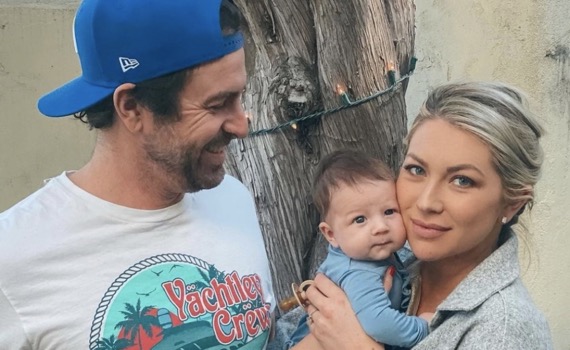 Former Vanderpump Rules star Stassi Schroeder credits her daughter Hartford for helping her cope last summer after she was fired from Bravo for past racist actions against former co-star Faith Stowers.
While Stassi and husband Beau Clark didn't welcome Hartford until January, Stassi revealed in a clip from the couple's new podcast, The Good The Bad The Baby, that the news of her pregnancy kept her from turning to drugs and alcohol last summer to cope.
"I think a lot of people think going through a hard time while you're pregnant like, oh man, like that sucks," Stassi says in the clip. "Like, I think that made me so much better to be pregnant while I was going through a hard time because if I wasn't pregnant, I think I probably would have just like gone to alcoholism, Xanax, all these unhealthy things.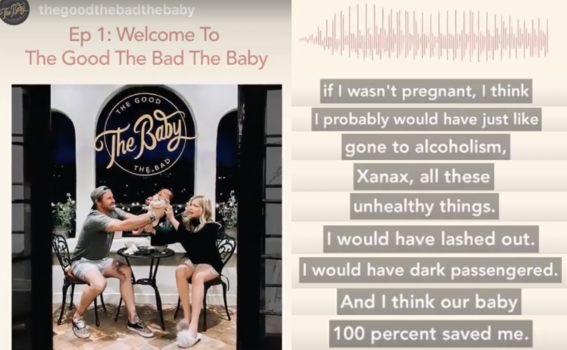 "I would have lashed out," she continued. "I would have dark passengered. And I think our baby 100 percent saved me. It kept me so positive all the time. Like, when I look back on this past year, to me it's filled with so much more happiness and thankfulness and gratitude than sadness."
Stassi went on to say that having her daughter – "the greatest f**king gift" she's ever been given – puts things into perspective.
In keeping with the theme of Stassi giving thanks to her daughter, Beau later posted a photo of Hartford to his Instagram Story, calling her "our little life saver."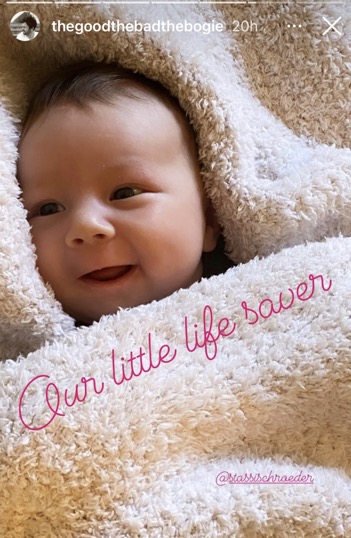 As The Ashley told you last week, Stassi and Beau's podcast is now available on Patreon. For $8.99 per month, subscribers will have access to at least three episodes of The Good The Bad The Baby podcast each month, along with videos, photos and updates from the new parents.
"As our family grows, we want to bring you along for the good, the bad, the hilarious, the messy, the unfiltered moments, the breakdowns, the victories – and everything in between," the Patreon homepage reads. "One thing we have both learned is that sharing our struggles connects us. So we're giving ourselves (and you) permission to try, fail, succeed and learn – all while reminding each other not to take everything so seriously! And of course we're documenting the whole way. This is an honest, judgment-free zone where we will always share our journey to becoming new parents with you – as always, straight up!"
The launch of Stassi and Beau's new podcast deal was announced nine months after Stassi's former podcast, Straight Up With Stassi, was dropped and she was fired from 'VPR.'
RELATED STORY: E! Releases Extended Trailer for New Series 'Overserved With Lisa Vanderpump': Watch the Drunken Wackiness!
(Photos: Instagram)