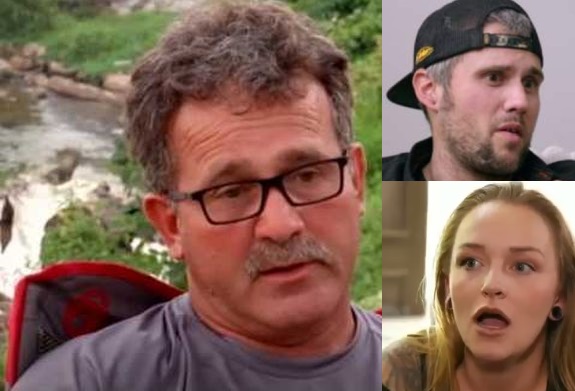 Larry Edwards is clapping back at Teen Mom OG fans accusing his son, Ryan, of being back on drugs.
In a new interview with The Sun, Larry denied that Ryan has relapsed, as some on social media were suggesting after the most-recent episodes of the show aired.
"[Ryan] is doing just fine," Larry told the newspaper. "Do you think if anything had or would happen they wouldn't have already exposed it?"
(The Ashley is going to go ahead and take this as a compliment and assume he's talking about her when he says "they.")
Larry also addressed "someone" whom he feels enjoys kicking Ryan when he's down. (While he didn't name names, we can assume that the person he's referring to here has a name that rhymes with 'Tracy Snookout.")
"We can't win, just keep kicking the dog eventually he will bite you and when he does you want to put him down," Larry said. (In this analogy, it's to be assumed that the dog is Ryan and the kick-happy person is Maci.)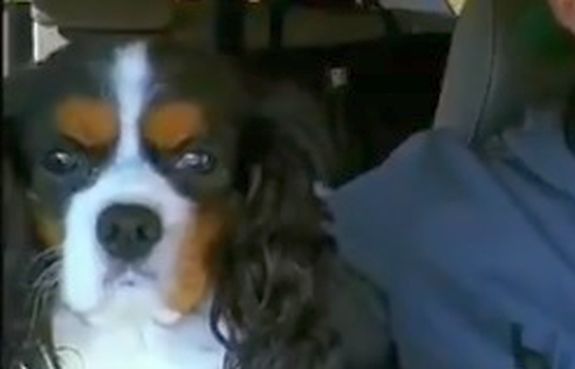 As The Ashley told you last month, Maci and her husband Taylor McKinney got into a nasty argument with Larry and his wife Jen while filming the 'Teen Mom OG' Season 9 Reunion. During the segment (which was filmed in-person in Tennessee with Maci, Taylor, Larry and Jen on-stage), Taylor got in Larry's face and even asked him to settle their problems in the parking lot. (Larry declined to take part in a parking lot brawl, though.)
"He told them Ryan is a 'piece of s**t' and that he, unlike Ryan, has been there for Bentley for a long time," The Ashley's source told her at the time.
In addition, Maci called Jen "a manipulative bitch," among other things. The segment ended with Taylor and Maci storming off stage.
Ryan, however, was not part of the on-stage shenanigans, as he and his wife Mackenzie refused to sit down with Maci and Taylor. (Maci later called Mackenzie out for this on Twitter.) Mack and Ryan filmed their segments at another time.
"Ryan is so calm, even at the reunion," Larry told The Sun.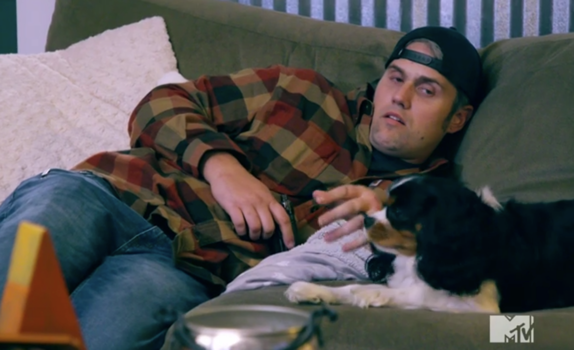 As fans know, Ryan has battled substance abuse issues for years, going to rehab (and jail) several times due to his addiction. During a Reunion episode that aired in September 2019, Ryan opened up about his addiction.
"Mine started out with painkillers and addiction wasn't even thought of, ya know what I mean?" Ryan told reunion hosts Dr. Drew and Nessa Diab. "I was like, you can't addicted to anything, that's just homeless people walking down the street or whatever, ya know what I mean?"
Ryan then told the hosts that he didn't know what made him start using heroin; however, he said once he began he "never went back to doing anything else."
"Unfortunately, I don't know what's going to happen tomorrow. I can't say I'll be sober for the rest of my life, because I don't know that. I'd love to be and I'm willing to do pretty much whatever it's going to take," Ryan said during the episode.
Since that time, Ryan and his family have maintained that Ryan is still sober, and he has not had any run-ins with the law since then.
RELATED STORY: Maci Bookout Claps Back at Mackenzie Edwards for Talking About Bentley on Instagram & Not Facing Off with Her at Recent 'Teen Mom OG' Reunion
(Photos: MTV)