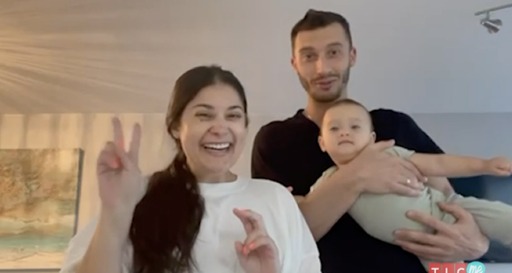 The Brovarnik brood is getting a little bigger!
Loren and Alexei Brovarnik of 90 Day Fiancé announced on Friday that they are expecting their second child, less than a year after welcoming their first baby.
The couple welcomed son Shai in April of last year, documenting their pregnancy on the franchise's Self-Quarantined show. (They have also starred on the "90 Day" spinoffs Pillow Talk, Happily Ever After? and What Now?)
Loren and Alexei shared their big news Friday on social media.
"It's true, we are expecting BabyBrov #2," Loren wrote. "We figured why not have another, and Shai is so excited to become a big brother in late summer!"
While Loren and Alexei are excited about their new little one, they told TLC they're also a little nervous about what's to come.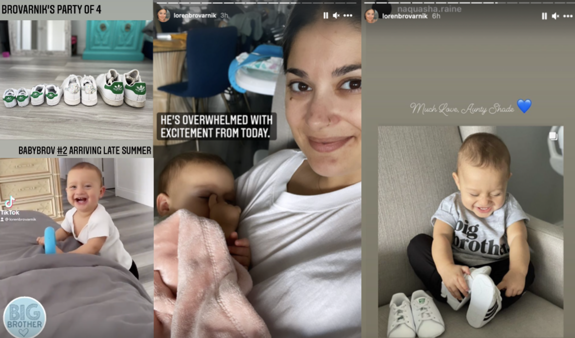 "We can't believe we're doing it again," they said. "Honestly, we'd be lying if we said we weren't nervous! 2 under 2 is going to be quite an adjustment, but we are so excited for babybrov #2!"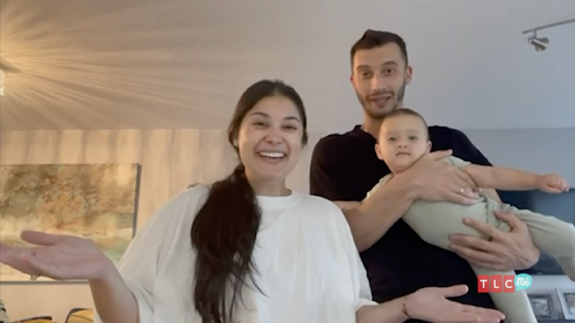 Loren and Alexei don't know if Shai will be getting a little brother or a little sister, but they said the little one appears to be thrilled about his new "big brother" title either way.
"Every time we tell Shai he's going to be a big brother, he gets the biggest smile," they said. "We don't know if it's a boy or a girl – as long as it's a healthy baby, we're happy! Yalla, let's do it!"
In a video for TLCme, Alexei told fans Baby Number 2 "is growing in there," as Loren showed off her growing baby bump.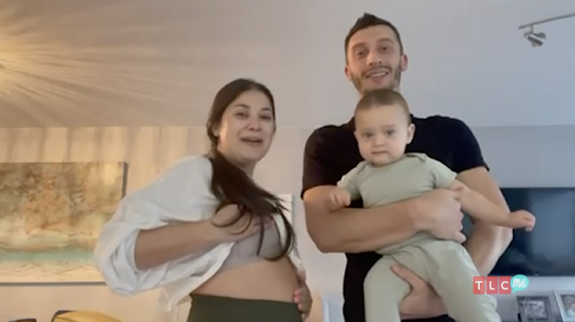 "We're very, very excited," Loren told fans in the video. "And Shai is going to be the best big brother ever."
Loren and Alexei are currently starring on 90 Day: The Single Life Pillow Talk, streaming now on Discovery+.
RELATED STORY: Former "90 Day Fiancé: Pillow Talk" Star Dean Hashim & Girlfriend Rigin Babo Welcome First Child Together
(Photos: TLC; TLCme; Instagram)