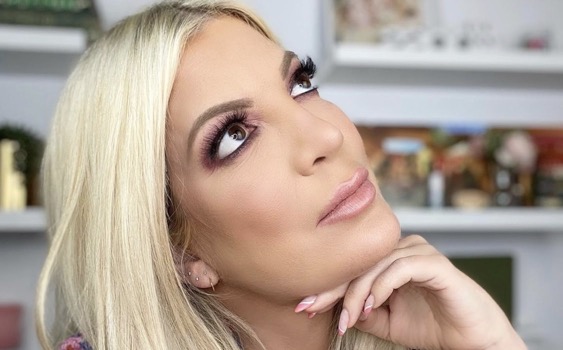 UPDATE! Fans are calling Tori Spelling foolish after she tried to backpedal on what appears to be a bad April Fool's Day joke with an open letter posted to Instagram about body shaming.
As The Ashley reported earlier this week, the former True Tori star posted on Instagram that she was pregnant with her sixth child. In the accompanying photo, Tori was shown cradling what appeared to be a baby bump while sporting a white crop top, a floral kimono, and nothing down below, other than a classy x emoji covering her baby chute.
While many friends and fans were excited for Tori, others questioned whether the announcement— which was posted on April 1— was some sort of April Fool's Day joke.
As it turns out, it was, although, in her explanation posted on Friday, Tori tried to make it seem like she only posted the fake pregnancy announcement because she wanted to punish the media…or something.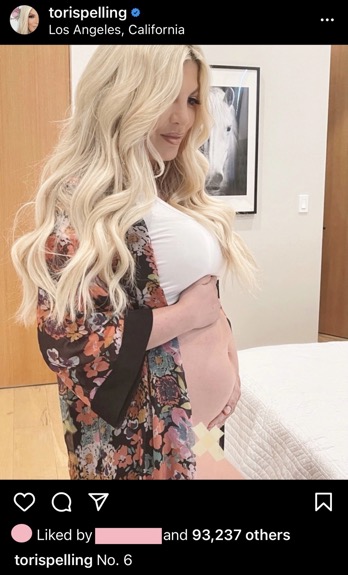 Almost immediately after the post went live, the comment section began to fill with responses from fans who hoped Tori would be smart enough to know that posting about a fake pregnancy on April Fool's Day is hurtful to a lot of women.
"I doubt [it's a joke]," one person wrote. "I don't think she's that thoughtless to joke about something that millions of women have a problem doing. I hope she's not as ignorant to realize this is not a funny April Fool's day joke. If it is bc it can be triggering to many. I will no longer follow or have anything to do with her if this is a joke."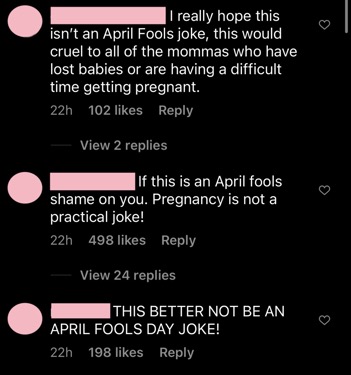 Some questioned the legitimacy of the post because of Tori's age (47), while others pointed out her notably rocky relationship with husband, Dean McDermott, who appeared alongside the actress on reality TV shows So Notorious, Tori & Dean: Home Sweet Hollywood, Tori & Dean: sTORIbook Weddings, among other TV projects, (all equally painful to watch) books and more.
On Friday, Tori provided an answer to all of the "Is this a joke?" comments by posting a long letter to her Instagram page. Within the first two lines of the letter, Tori revealed that she is not pregnant.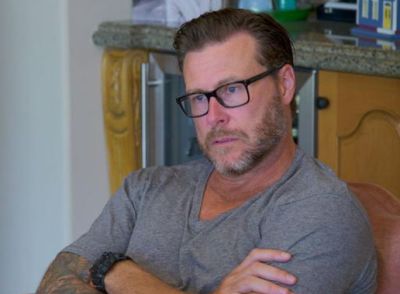 "Every week, magazine and press outlets ask if I am pregnant. To set the record straight, I am not," she wrote.
She then launched into a long explanation as to why she felt the need to fake a pregnancy on April Fool's Day, stating that she did it because she was tired of the media "body-shaming her."
"The fact is, after my fifth baby, my body didn't bounce back like it had before. That's when the constant questions of 'yet another' pregnancy began," Tori wrote. "Unless you're in the public eye it is hard to understand what it feels like to be body-shamed so publicly."
She went on to say that the goal of her post was to "simply turn the tables for once on the press."
View this post on Instagram
Tori did acknowledge that the prank/joke/media lesson could have been hurtful to some.
"I know that pregnancy is an extreme blessing," she wrote. "And I would never intentionally poke fun at losing a child or not being able to carry one. I myself have miscarried."
Tori's "explanation" was met with mixed reactions from her followers, with many stating that her "lesson" was still in poor taste.
"Glad you set the record straight but I don't see a much-needed apology here," one person wrote.
"It was definitely in poor taste," another wrote. "'I hear you' is not an apology. The press wasn't trolled. The people who follow her that commented about their pregnancy struggles were."
Others stated that they felt Tori's explanation was simply her covering up an April Fool's Day joke that bombed miserably.
"She's trying to paint herself to be a victim," one person commented. "If she were trying to punish the media, she wouldn't need to do it on April 1st. Doing it on that day, by definition, makes it a practical joke…Tori was wrong. Period. And this BS post doesn't even include an apology. She couldn't swallow her pride enough to do that."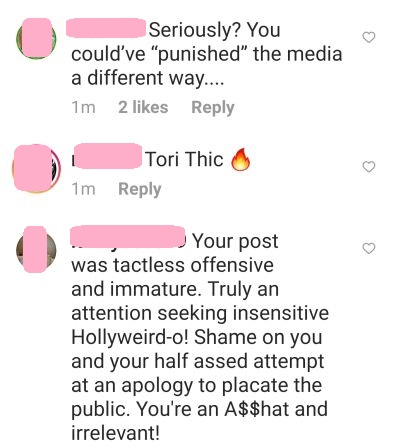 "Your post was tactless, offensive and immature," one person wrote. "Truly an attention-seeking insensitive Hollyweird-o! Shame on you and your half-assed attempted at an apology to placate the public…"
"I thought it was well-known thing that it's bad taste to pretend to be pregnant on April Fool's Day?" someone else wrote. "Everyone knows that."
Tori and Dean are already parents to Liam Aaron (14), Stella Doreen (13), Hattie Margaret (10), Finn Davey (9), and Beau Dean (4). Dean also has a 23-year-old son from a previous marriage.
Tori, whose famous father Aaron Spelling gave her a start on 'Beverly Hills: 90210,' is no stranger to controversy. From racist pictures, to alleged breakdowns, being broke, cheating spouses and tax fraud, Tori and Dean have certainly stayed in the headlines.
RELATED STORY: E! Releases Extended Trailer for New Series 'Overserved With Lisa Vanderpump': Watch the Drunken Wackiness!
(Photos: Instagram; Lifetime)