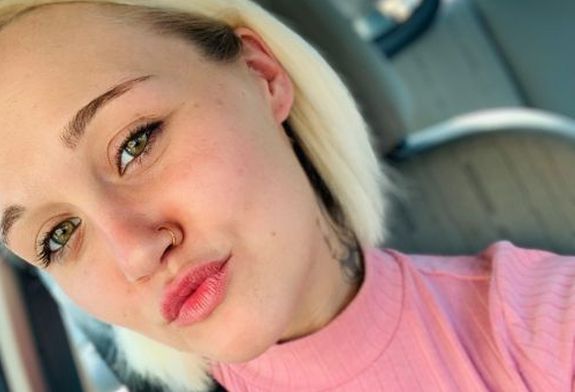 Last week, The Ashley put together a list of all of the girls who had starred on 16 and Pregnant and are now pregnant again. One of those girls— Season 5's Jordan Cashmyer— has since given birth, welcoming a baby girl last Sunday.
Jordan— who gave birth to her first child, Genevieve, on the MTV reality show in 2014— welcomed a daughter she named Lyla on June 20. Her father Dennis announced the baby's birth on his Facebook page, showing photos of himself and Jordan in the hospital with Lyla.
"I got to see my beautiful granddaughter today. I am so happy! She's healthy and beautiful," he wrote in a photo caption.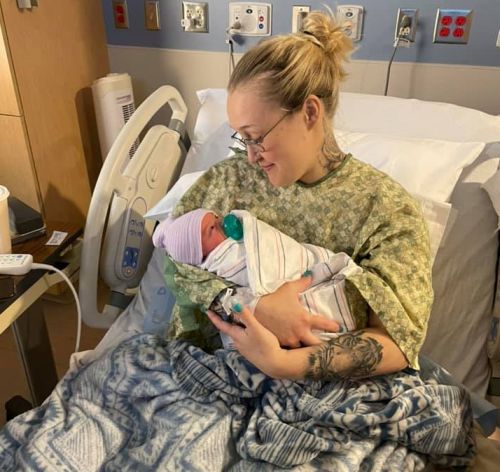 While Jordan's episode of "16 and Pregnant" was memorable because she and her baby daddy Derek Taylor were homeless during Jordan's pregnancy, she is probably best remembered for the troubled path she took after appearing on the show. She was arrested multiple times, struggled with a drug addiction, and allegedly dabbled in escorting and other unsavory occupations.
Since then, though, it appears that she has gotten clean. She celebrated her one-year sobriety anniversary in January. It is unknown what type of relationship Jordan has with Genevieve, if any.
Interestingly, Jordan's ex, Derek, also welcomed a second child, just three days before Jordan had Lyla. He posted a photo of his new daughter to Twitter, along with the caption, "Taylor Gang of 5."
Next up in the birthing stirrups is Season 2's Nikkole Paulun, who is getting ready to give birth a baby boy next month.
RELATED STORY: Oh Baby! A List of All of the Former "16 and Pregnant" Girls Who Are Currently Pregnant Again
(Photos: Facebook)