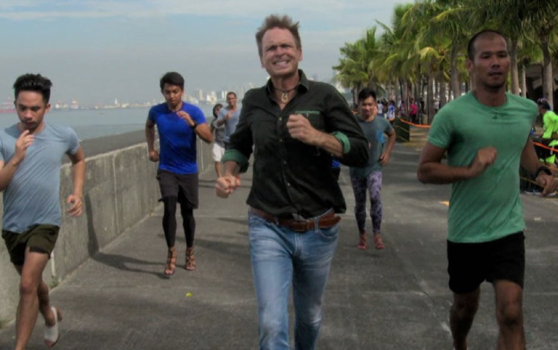 After a production delay due to COVID-19, The Amazing Race is returning to CBS this season, just in time for the show's 20th anniversary.
According to Deadline, the series is currently in pre-production.
"'The Amazing Race' will be back this season," Thom Sherman, Senior Executive Vice President of Programming at CBS Entertainment, said during the network's virtual press tour.
Season 32 of 'The Amazing Race'–- which was filmed prior to the pandemic–- premiered in October; however, production on Season 33 was halted in February 2020 during filming after only three episodes were recorded.
Show creators Bertram Van Munster and Elise Dognieri and host Phil Keoghan told Deadline they have been wanting to get back into production as soon as possible, and that fans of the show are also eager to see its return.
"We've been talking to CBS and they want to get back," Elise said in April. "We just need to get that mass vaccination happening. Safety is key, you don't want to do a show and have people get sick. That's our priority."
When CBS temporarily suspended production on the series last year, a spokesperson for the network told Variety none of the contestants or the production team traveling with the racers had contracted the virus, nor was anyone showing symptoms. They explained that contestants and production staff were being sent home "out of an abundance of caution," with plans to continue monitoring everyone involved once they had returned home.
"The health and well-being of the Racers and the production team are our top priorities," the spokesperson added.
At the time production was halted, contestants and 'The Amazing Race' team had traveled to both England and Scotland to film for Season 33.
RELATED STORY: 'Big Brother 18' Couple Nichole & Victor Arroyo Marry in Small Ceremony After Having Their Wedding Postponed Multiple Times Due to COVID-19
(Photos: CBS; Instagram)