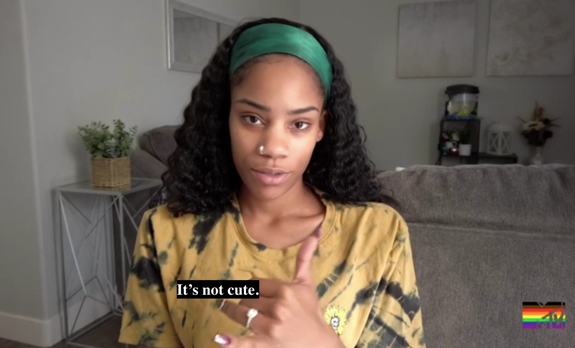 Ashley Jones has broken her silence, one day after Roxanne DeJesus accused her of starting trouble with her daughters, Brittany and Briana, as well as Jade Cline while the girls were filming the new Teen Mom "retreat" spinoff.
As The Ashley reported on Wednesday, Roxanne blasted the show's producers, Ashley and Viacom after her daughters and Jade were sent to stay at another hotel after getting into some sort of "altercation" with Ashley while filming on Tuesday. Jade and Brittany have remained silent since then, and Bri surfaced briefly on her mother's Instagram Live rant video to beg her mom to get off social media.
""S**t broke out last night and guess what happened again?" Roxanne said during her rant on Wednesday. "Three of the girls had to be taken to another location, when in reality it should have been the opposite [girl, Ashley]. Three girls didn't go in there to be bullies. They went in there, minding their business and s**t broke out…So they removed Jade, Brittany and Briana and they had them stay at another hotel."
On Thursday, Ashley responded to Roxanne's claims that she started the altercation.
"Just to be very clear, I did not attack anyone," she wrote on Instagram Stories on Thursday. "I was ganged up on and people tried to get physical with ME. Not the other way around."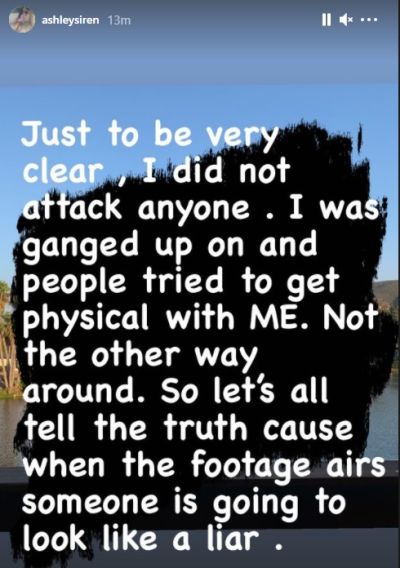 Ashley then reminded everyone involved that cameras were rolling during the altercation.
"So let's all tell the truth cause when the footage airs someone is going to look like a liar."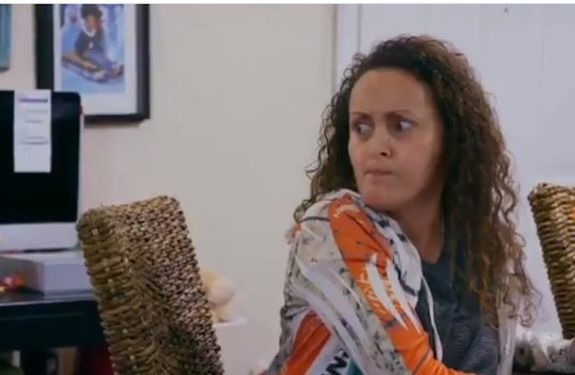 Roxanne has since removed the Instagram post from yesterday in which she alerted everyone (and tagged @MTV) to let them know she was planning to rant about the show.
Surprisingly, Ashley's mom, "Pastor Tea"— who is generally outspoken when it comes to issues involving her daughter— has remained silent, although she did comment on a clip of Roxy's rant that was posted on the Teen Mom Shaderoom Instagram page to let everyone know she was aware of what was being said about Ashley.
"I'm right here watching it all go down. I see no one is speaking what really happened. I'm just waiting…I'm just here for the comments cause soon as I say something…… ppl feelings gone be hurt."
RELATED STORY: Trouble at the 'Teen Mom' Retreat Spinoff! The DeJesus Sisters & Jade Cline Face Off with Ashley Jones (Exclusive Details!)