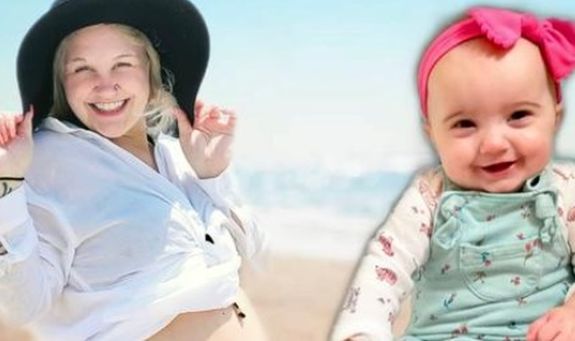 The father of Jordan Cashmyer— the 16 and Pregnant star who passed away earlier this month at the age of 26— has revealed what caused Jordan's death. He also recently announced that he and his family are trying to raise money to cover Jordan's final expenses, and to create a fund for the six-month-old daughter, Lyla, whom she left behind.
As The Ashley previously reported, Jordan died on January 15, with her father Dennis Cashmyer Jr. confirming the sad news on Facebook one day later. At the time, he did not reveal what caused Jordan's death, but on the GoFundMe page created for Jordan, Dennis stated that drug use was behind Jordan's death.
(As The Ashley has previously reported, Jordan had struggled with substance abuse and mental health issues for years. However, the MTV starlet had recently turned her life around, getting sober in 2020 and welcoming Lyla in June 2021. She was to celebrate her two-year sobriety anniversary this month.)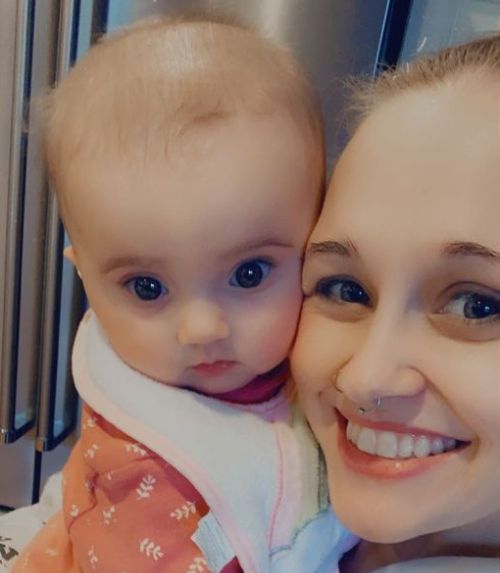 "Our daughter Jordan tragically lost her life on January 15, 2022, at the age of 26," Dennis wrote. "Leaving behind a sweet little 6-month-old girl. Addiction plagues many families, and our family was not immune to it."
Sadly, Lyla's father died of a drug overdose shortly after Lyla's birth, which Dennis mentions in the GoFundMe message.
"We are now faced with the grim outcome that our granddaughter that we have been raising will never get to make memories with her mother or father, never getting to know them," he wrote. "Lyla lost her father to addiction at two months & now her mother at six months. Our family has to now not only put our daughter to rest but navigate through starting over with an infant who has lost both her parents in her six months of life. Please help our family cover the costs of Jordan's memorial and start a fund for Lyla's future."
As of press time, the GoFundMe had raised $4,595 of its $15,000 goal.
An obituary printed online for Jordan mentions both Lyla and Jordan's oldest daughter, Genevieve Taylor, whom she gave birth to on "16 and Pregnant." Genevieve's father (and Jordan's ex) Derek Taylor confirmed on Twitter that Jordan had not been in Genevieve's life for a while. (He later deleted most of his tweets but you can read them here.)
"Lyla has been our family's greatest joy and addition; she has been our saving grace during this difficult time," Dennis wrote on the GoFundMe. "We pray Jordan is finally at peace."
If you'd like to donate to the GoFundMe for Lyla, click here!
(Photos: Instagram; GoFundMe)