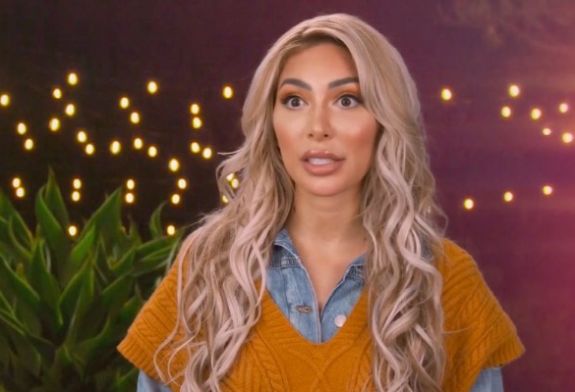 The Teen Mom viewers are clearly not interested in seeing Farrah Abraham.
This week's episode of Teen Mom Family Vacation saw Farrah return to the franchise for the first time since she was fired from the show in October 2017. While the return of the Backdoor Teen Mom was heavily promoted on social media and by the cast, it appears that show's fans were not interested in seeing Farrah's face—whatever version she's currently sporting– back on their TV screens.
In fact, this week's episode was the show's worst-ranked episode to date! (Farrah entered at the very end of the episode, and show the cast's surprised reactions to seeing her. She will be more-heavily featured in the next episode.)
According to Showbuzz Daily, Tuesday's "Return of Farrah" episode of 'Family Vacation' brought in only 381,000 viewers. It sunk to Number 28 on the Top Original Telecasts of the night.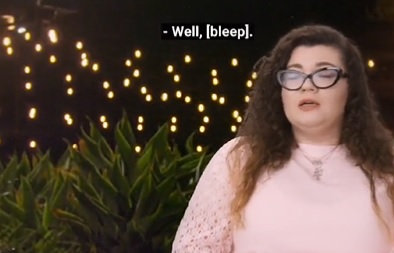 The previous episode, which aired on Tuesday, January 25 and did not feature Farrah, actually did better in the ratings by a lot. That episode had 470,000 viewers and was ranked Number 19 on the list of Top Original Telecasts that night.
Episode 2, which aired on Tuesday, January 18 had similar ratings to Episode 3, coming in at 420,000 and ranking Number 24 on the Top Original Telecasts list for the night.
As The Ashley previously reported, the premiere episode of 'Family Reunion' came in at 463,000 viewers and ranked Number 17.
The Ashley broke the news last year that many members of the 'Family Reunion' cast were not happy to see Farrah. (Cheyenne Floyd even flipped over furniture in anger after seeing Farrah.) Judging by the comments left on a post about Farrah on the official 'Teen Mom' Instagram account, many viewers feel the same way.
View this post on Instagram
"That's why I'm not watching it," one person wrote. "Farrah needs to stay away."
"Not watching not giving Farrah any ratings," another person wrote.
"Uggggg! I WON'T be tuning in," someone else commented. "You didn't need her for the Reunion. Why fire someone and then invite her back for a Reunion?"
'Teen Mom Family Reunion' airs Tuesdays on MTV.
RELATED STORY: Farrah Abraham Says She's Moving Out of California & Claims She's Lost Function of Upper Right Side of Her Body Due to Arrest "Attack"