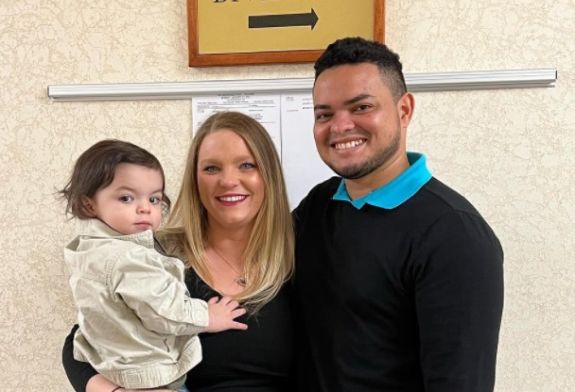 Victoria Messer is hoping the third time will be the charm when it comes to marriage.
The sister of Teen Mom 2 star Leah Messer announced that she got hitched on Wednesday, marrying Royer Rodriguez, the father of her third child, Cai. The small ceremony, which took place at the local courthouse, was filmed for the upcoming season of 'Teen Mom 2.'
In attendance at the nuptials were Cai, Leah and her boyfriend Jaylan Mobley, as well as Victoria and Leah's mom Dawn Spears, and the lawyer who helped get Royer to the United States. A full MTV crew, plus security also attended.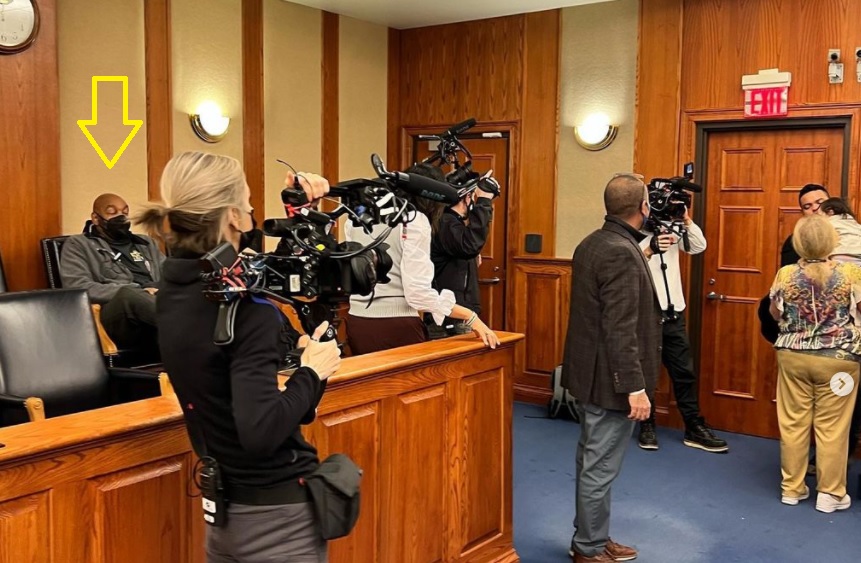 "It's finally official 4L," Victoria wrote on Instagram in the caption of ceremony photos she posted. "I can't thank everyone enough that has supported and believed in us throughout this process and as we continue moving forward. My family is forever grateful & we look forward to an even bigger ceremony in the future. #love #marriage #family #blessed"
For her third trip down the aisle, Victoria wore a long black dress, while Royer wore jeans, boots and a sweater.
View this post on Instagram
As The Ashley previously reported, Royer came to the United States last month from his native Costa Rica after a long legal process that included Leah signing on to be Royer's legal sponsor. Royer and Victoria wasted no time tying the knot after Royer's arrival in the U.S.
"Congratulations sis!" Leah wrote in the comments of Victoria's post. "You deserve this happiness and so much more. I love to see it. Ily."
As 'Teen Mom 2' fans know, Victoria met Royer in 2019 while she, Leah, Kail Lowry and others were on vacation in Costa Rica. Royer was hired to be their rafting guide… and things got, um, wet 'n' wild between him and Victoria afterward, with her ending up knocked up at the end of the vacation.
View this post on Instagram
She gave birth to their son, Cai in 2020. Royer was unable to attend the birth of his son, but he and Victoria have maintained their long-distanced relationship over the years, getting engaged in Costa Rica last August.
This is Victoria's third trip down the aisle. Her first marriage took place in April 2015 when she was 20. Victoria married Brian Jones and Leah served as the maid of honor.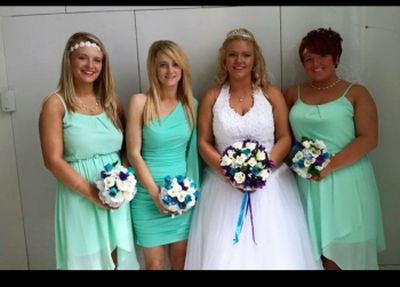 In November 2016, Victoria and Brian–who appeared on 'Teen Mom 2'— welcomed a daughter, Cami. In the spring of 2017, Victoria and Brian split, and by September 2017 she was dating Domenick Crapello. Five months later, Victoria announced she had married Domenick and was already pregnant with his child. Their daughter Cerenity was born soon after.
Victoria was still legally married but separated from Domenick when she went on the fateful Costa Rica trip in May 2019. Later that month, she filed for divorce from Domenick. She has maintained a long-distance relationship with Royer ever since.
RELATED STORY: Leah Messer's Sister Victoria Celebrates After Her Fiance Royer Rodriguez Is Allowed to Move to West Virginia, With Leah's Help
(Photos: MTV; Instagram)