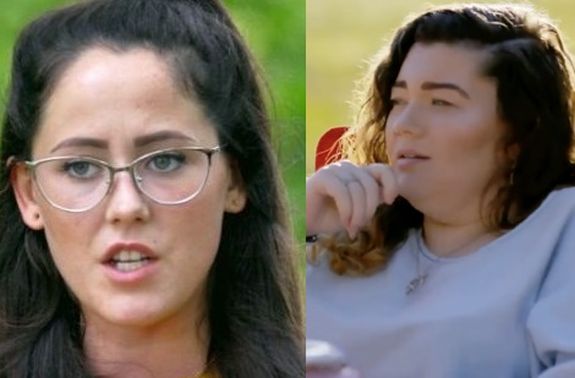 Amber Portwood is fed up with Jenelle Evans claiming that Amber and the other stars of the Teen Mom franchise are "obsessed" with her, so she took to her trusty Instagram Live over the weekend to let the fired Teen Mom 2 star know that she and the rest of the 'Teen Mom' gang don't give Jenelle much thought these days.
Amber told her fans that Jenelle has continued to talk about her online, in addition to Jenelle recently having a fit online that her name was mentioned for about 5 seconds on a recent episode of Teen Mom Family Reunion. (As The Ashley previously told you, Jenelle was approached to possibly appear on the spinoff; however, producers quickly jumped ship when Jenelle mentioned that her also-fired husband David Eason would have to come, too.)
"Jenelle. You're immature. You speak like you are a child. There's no growth. You say things that are very hurtful and ignorant," Amber said.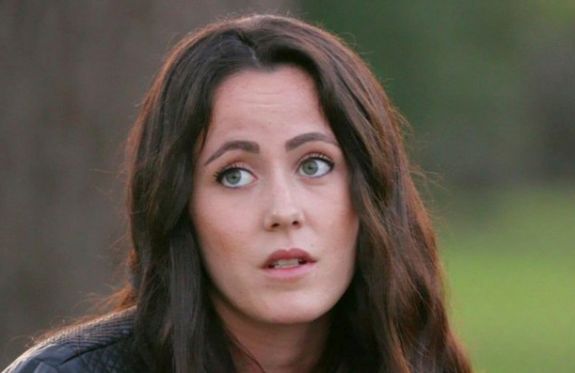 "Why, in God's creation, do you feel that anybody is obsessed with you? I'm doing this right now because I feel like you think you're on a pedestal and you're above everybody that's in this franchise and you need to really be humbled. You need to humble yourself.
"Nobody is obsessed with you in this franchise. Nobody's mad…like, you've been forgiven and you can't even stop [talking]. You don't shut up! You can't stop."
As The Ashley previously reported, Jenelle (and David, naturally) and Amber had another online spat recently, with Amber calling the Easons "hillbilly trash" and "f**king disgusting weirdos" after Jenelle claimed that Amber is scared of her. Jenelle also made a joke about Amber's infamous machete incident.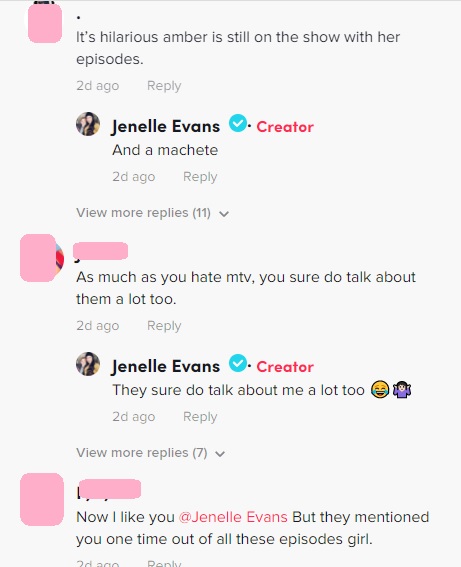 Amber went on to insinuate that Jenelle was constantly talking about 'Teen Mom' and MTV because she's no longer on the show. (As fans know, Jenelle got the ax in 2019 and has not appeared on any other TV shows since.)
"And the thing is that, honey, I get it. You're not on the show anymore," Amber said to Jenelle. "Things happened, OK, fine. I totally get it. But you know you're outta your damn mind if you think people are…girl you're bringing up my name specifically saying stuff. Like, come on!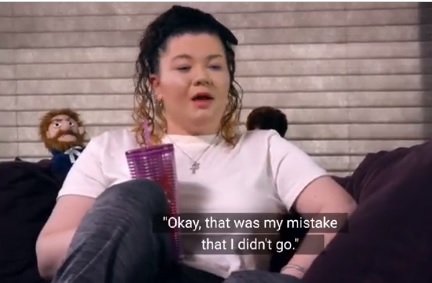 "This is insanity. You need to stop. Be more mature. Grow up and stop talking about things that aren't true. Stop with the hatred and also stop with…just immature comments."
In her past Lives directed at Jenelle, Amber would scream and cuss out Jenelle, but she delivered her message to Jenelle calmly this time. Still, she made sure to let Jenelle know she's still the same "straight from gel" Amber she's always been, no matter how nice she's being.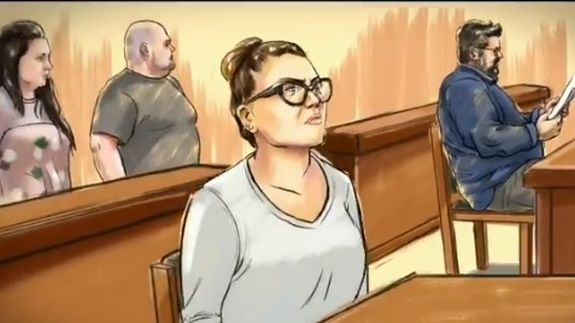 "And I say this, not as a threat, but do not take my kindness today as a weakness," Amber said. "You're just talkin' too much. It's just too much for me. Honestly, who do you think you really are?"
Amber went on to deny Jenelle's recent claims that she watches watches Jenelle's rump shakin', swamp hoe-downin' TikTok dances.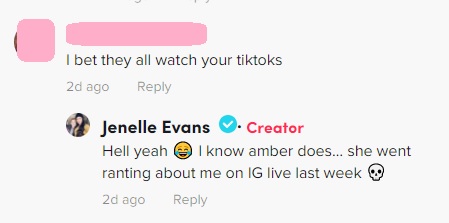 "I'm damn sure not watching your motherf**kin' TikToks! You're trippin'! That stuff was all sent to me and half of it is embarrassing, honey, so don't play with me," Amber said. "You already know how it was back in the day so, again, don't play with me.
"Just keep my name outta your mouth, you f**king weirdo. You're absolutely insane! Seriously, that's like, f**king crazy… I ain't talked to you in years. I don't know what the hell you're talkin' about! I haven't talked to you in a long time, hun, so I don't know what you're saying anymore!"
There's surely going to be a response from Jenelle and David just as soon as they fire up the ol' dial-up Internet on The Land. Stay tuned…
RELATED STORY: 'Teen Mom' Star Amber Portwood Slams Jenelle Evans After Jenelle Claims Amber is Scared of Her: "Hillbilly Trash!"
(Photos: MTV; TikTok)