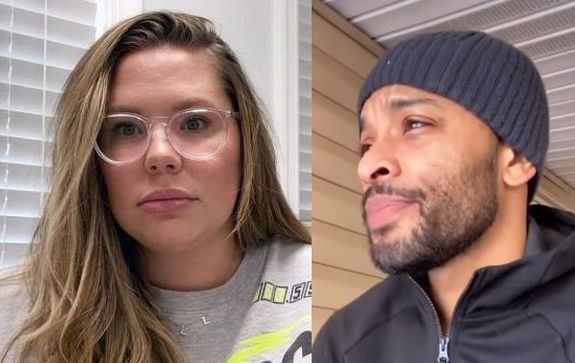 In between hosting a handful of podcasts and raising nearly a gaggle of children, Teen Mom 2 star Kail Lowry always makes time to take part in some good old-fashioned social media drama… and this week was no exception.
In addition to participating in the ongoing feud with her costar Briana DeJesus, Kail addressed her tumultuous co-parenting relationship with Chris Lopez– the father of her two youngest sons– after Chris spoke about the situation himself during this week's episode of 'Teen Mom 2.'
Kail released a statement about Chris and his co-parenting (or lack thereof), which Chris promptly responded to on social media.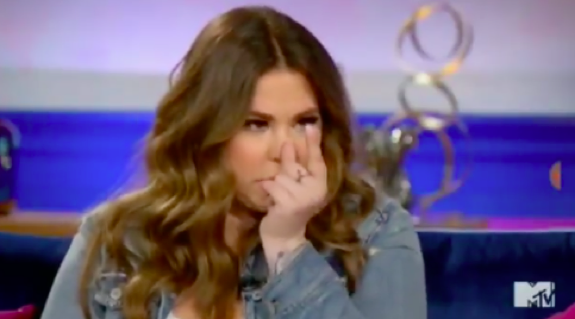 Kail told followers she wanted to address the way her co-parenting situation with Chris was portrayed on the episode, as she doesn't believe "it paints the full picture." As with any co-parenting situation, Kail said, there are always two sides, which is why she and Chris– or any two people– will not "experience things the exact same way." Kail also compared her and Chris's co-parenting relationship to her co-parenting relationships with Jo Rivera and Javi Marroquin.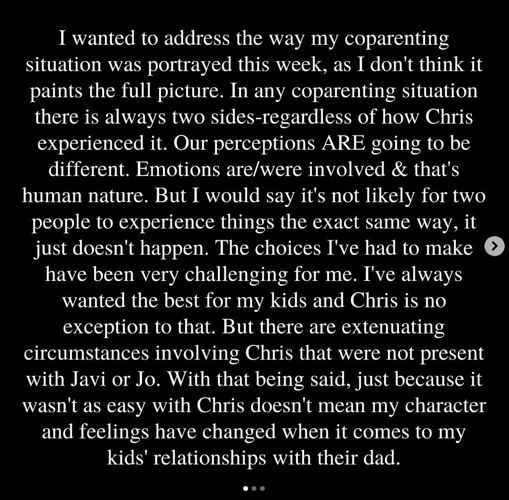 "The choices I've had to make have been very challenging for me," Kail said. "I've always wanted the best for my kids and Chris is no exception to that. But there are extenuating circumstances involving Chris that were not present with Javi or Jo. With that being said, just because it wasn't as easy with Chris doesn't mean my character and feelings have changed when it comes to my kids' relationships with their dad."
Kail added that while she believes it's important for kids to spend time with both parents, although she added that "Chris's capacity to parent these kids is very different than Javi and Jo."
Kail called navigating the co-parenting restrictions with Chris "super challenging," claiming the restrictions were not her decision, but rather the decision made by the judge in their custody case.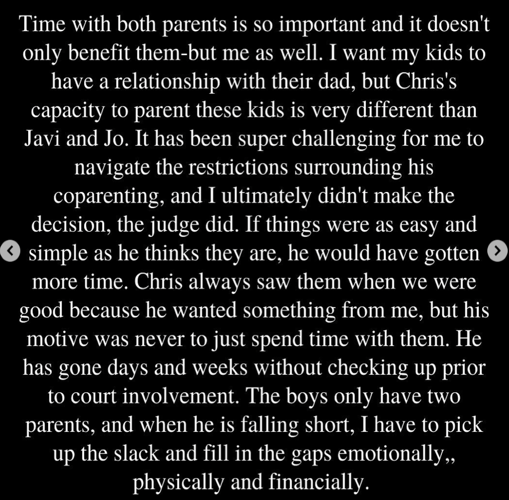 "If things were as easy and simple as he thinks they are, he would have gotten more time," she added.
"The boys only have two parents, and when [Chris] is falling short, I have to pick up the slack and fill in the gaps emotionally, physically and financially," she wrote.
Kail went on to accuse Chris of having ulterior motives for wanting to spend time with their sons, noting that he "has gone days and weeks without checking up prior to court involvement."
She closed her statement by reiterating "the court made this ruling," not her.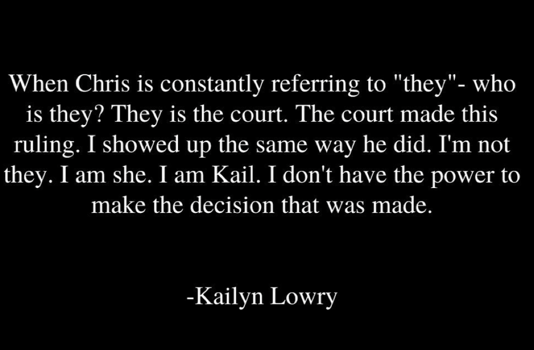 "I don't have the power to make the decision that was made," she added.
Chris later confirmed on Instagram that he had seen Kail's statement, claiming it gave him "a lil laugh."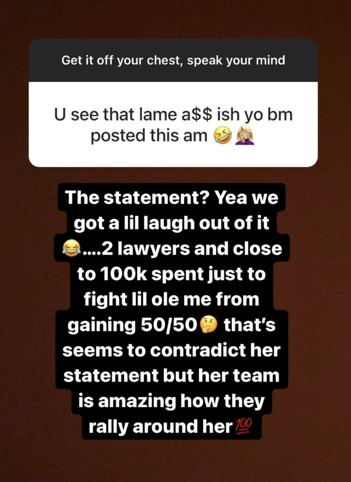 " …2 lawyers and close to 100k spent just to fight lil ole me from gaining 50/50 [custody]," he wrote. "That seems to contradict her statement but her team is amazing how they rally around her."
Before confirming that he had seen his (OG) baby mama's statement, Chris took to Twitter to accuse "someone" of trying to save face. While he didn't mention Kail by name, he also tweeted, "Well planned and thought out statement, good job team."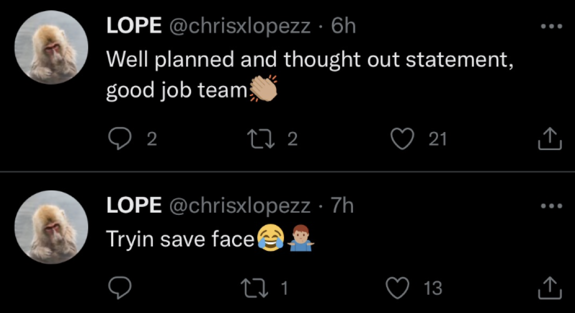 Kail later responded the accusation, insisting she wrote the statement on her own.
"Wrote this during therapy while I was getting my feelings and thoughts together," she claimed. "No team necessary… ."
RELATED STORY: EXCLUSIVE! 'Teen Mom OG' & 'Teen Mom 2' Are Likely Going to Be Combined Into One Show; Some Cast to Be Let Go
(Photos: MTV; Instagram; Twitter)