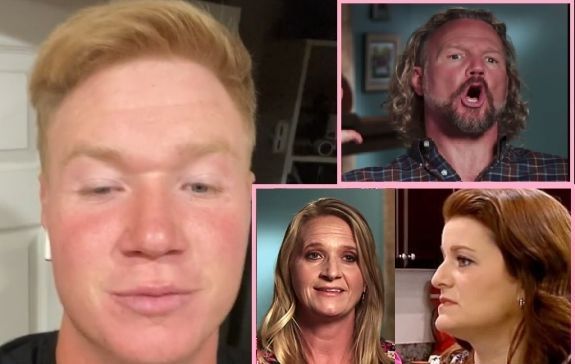 Paedon Brown continues to be the most-outspoken of the Brown Family, giving interviews, doing podcasts and making TikToks about himself, his parents and his family's show Sister Wives.
In an interview with the Surviving Sister Wives podcast earlier this month, Paedon actually addressed three topics that many of the show's fans have been wondering about, including whether his father Kody actually has a 'real' job outside of being on 'Sister Wives.'
Paedon also gave his thoughts on Robyn Brown's comments about the demise of Kody and Christine's marriage. During the Season 16 Finale Tell-All, fans saw Robyn accuse Kody and Christine of "not trying" to make their marriage work. She also stated that she was angry that Christine chose to leave Kody and their unhappy marriage, coldly calling it a "waste" during the interview.
"I am frustrated and angry and devastated by Christine's choice [to leave Kody]," Robyn said at the time.
Finally, Paedon discussed his mom Christine's new online show, Cooking with Just Christine, and the possibility of Christine getting a solo spinoff show that is televised.
Here, The Ashley breaks down some of the most-interesting parts of Paedon's interview. (The Ashley knows this interview is several weeks old, but she only recent discovered it.)
On Robyn's statement that his parents didn't try to make their marriage work: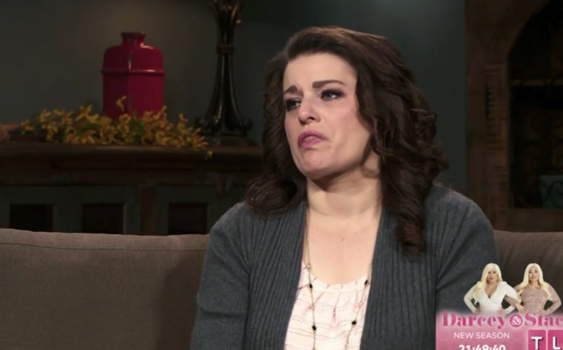 "[They spent] almost 30 years of working on a marriage. Her finally having the last straw when he didn't want to be intimate with her…he said the words, 'I don't want to be intimate with you.' Not just hasn't been [intimate] in a while, but said the words, 'I don't want to,' there's no need to work on it anymore because [they've] been working on it for almost 30 years. [Their marriage] was rocky from the start!"
Paedon then addressed fans' claims that the arrival of Robyn caused Christine and Kody's marriage to break down.
"A lot of people think, 'Oh, the problems didn't start until Robyn got there.' That's so not true! Robyn made problems more visible but she didn't bring problems into the family. Some started with her, but a lot were made more visible with her around. And that's not a bad thing, it's a good thing.
"Robyn did many good things for the family. I want to make that clear…but that was not her place to say [things about my parents' marriage] either."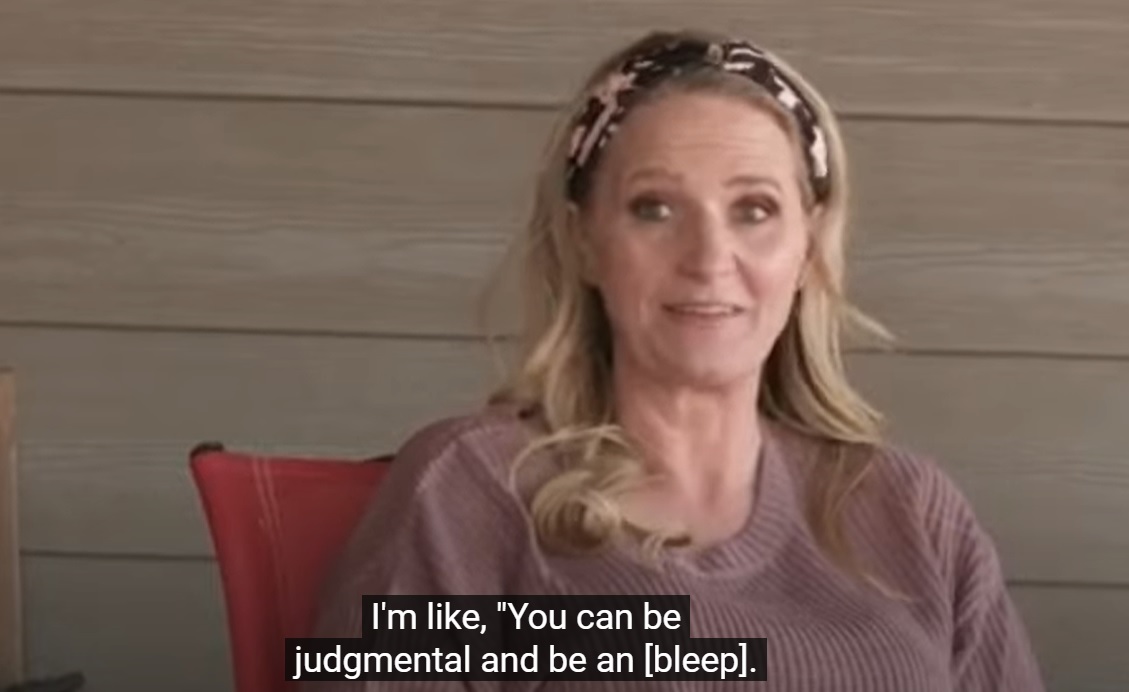 "Because Mom and Dad have had issues since before they even got married," he continued. "And they had issues when [their oldest child] Aspyn was born; they had issues when Mykelti was born and I was born. They've had issues over the past 30 years. We didn't talk about it because it's not something you talk about. But it's reality. And it wasn't bad issues, but Mom had a final straw. And this was that final straw. And we all completely support Mom in it…we're all like, 'S**t, go Mom!'"
"[Robyn] sees what she sees…but I am going to say that she was wrong, because Mom and Dad have been working on their marriage for almost 30 years. And after 30 years, if you're not happy? Bye!"
On what Kody does to make money outside of the show: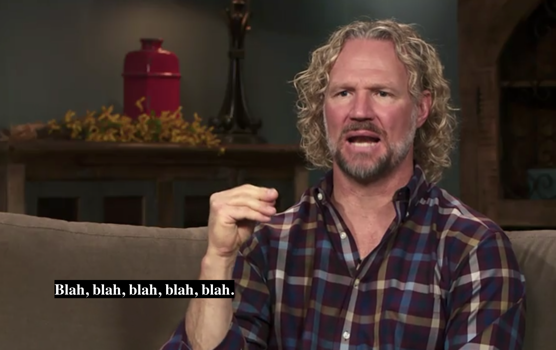 Paedon said his dad does, indeed, have a job outside of being on 'Sister Wives.' While he wouldn't confirm what Kody actually does for a job, he joked that "he does not sell his body" for money.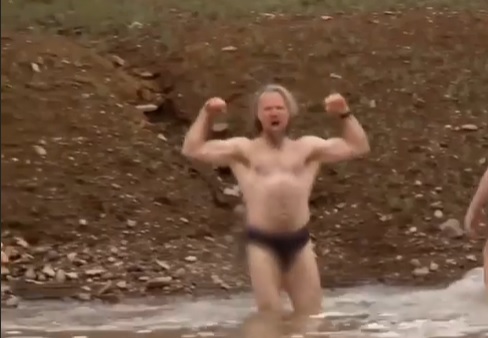 The podcast hosts mentioned that Kody has spoken about going to conventions for work, and that he has also stated that he works in 'precious metals.' These hints made the hosts conclude Kody may do something with gun sales, but Paedon wouldn't confirm or deny it.
He stated that Kody used to be a sign salesman who had a few big deals that made him a lot of money.
"Dad was a sign salesman for many, many years," Paedon said, mentioning a sign seen in early episodes that said 'Fajita Cantina' that hung on a shed at the family's Utah home.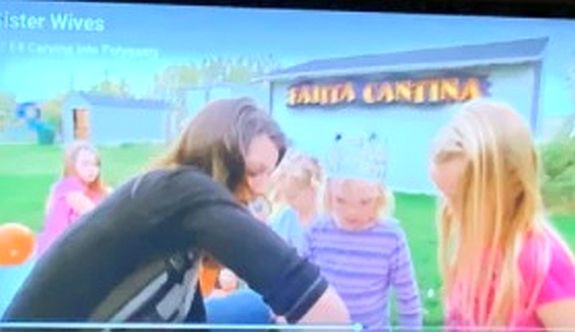 "He sold them a sign that fed us for many years," he said. "He made a lot of money off of that sell and they gave him the old sign…several big sign sells fed the family for a long time."
On why Meri is so alienated from the rest of the family: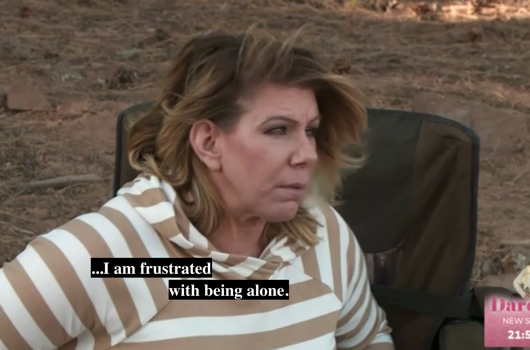 Paedon stated that, while he is close to Janelle, he does not keep in touch with Kody's other wives, Robyn and Meri. (He claimed that it's mutual, and that Meri and Robyn don't seek out a relationship with him either.)
One of the hosts pointed out that, on the show, Meri seems to be isolated from most of the family.
"[There are] reasons for everything," Paedon said cryptically.
When the hosts asked him to elaborate, he said he wasn't allowed to talk about that topic in detail.
"That's one of the ones I'm not allowed to talk about," he said. "There's some things I choose not to say, and there's some things that Mom has told me not to say. And, out of love and respect and fear, I don't say things she told me not to."
On the possibility of Christine getting a televised show: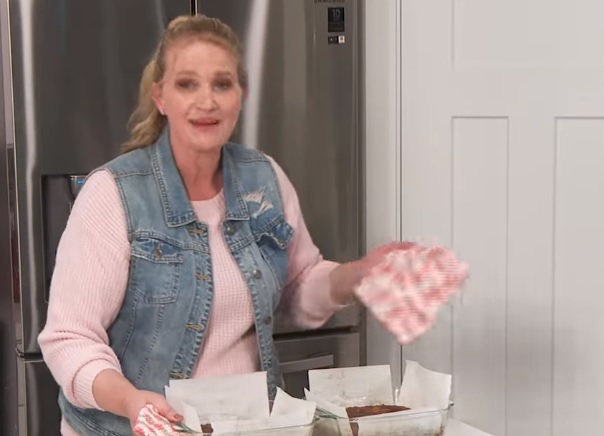 Christine's online cooking show, Cooking With Just Christine, launched recently, and many fans have expressed an interest in Christine getting a show on TV about her life post-Kody and post-polygamy. Paedon encouraged her fans to watch the cooking show, basically implying that Christine's online show is a test to see how much of an audience a show about Christine on her own would do.
"Go support her in it, love it, because she loves to do that [show]. Hint, hint, wink wink."
You can listen to Paedon's full interview with the Supporting Sister Wives podcast below!
RELATED STORY: 'Sister Wives' Star Paedon Brown Reveals Why His Family Moved to Flagstaff, Whether Janelle Is Still with Kody & Why Kody Is Mad At Him For Mocking Robyn Online
(Photos: TikTok, TLC)