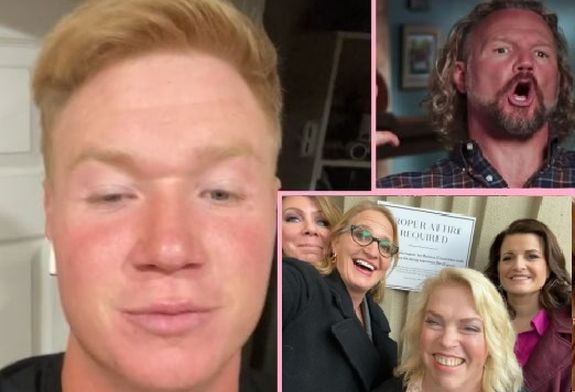 Paedon Brown— the most-outspoken member of the Brown Family— hit Instagram Live over the weekend to answer questions from Sister Wives fans— and spill a little tea on his famous family.
Of course, this is not the first time Paedon has been loose-lipped on social media. Over the past few months, the son of Kody and Christine Brown has done numerous interviews, TikTok Q&As and Lives, talking about his parents' split, his battles with his siblings and the future of the show.
Here are six things we learned from Paedon's latest social media chat-fest.
Janelle is still standing by her man.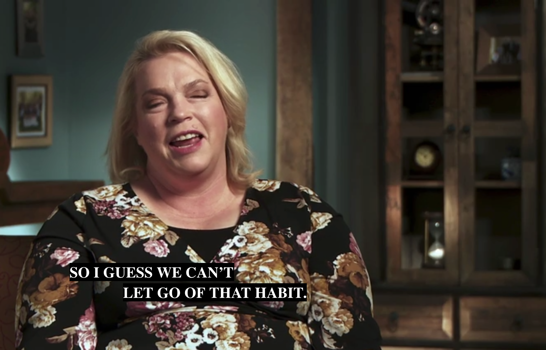 Paedon was asked if Janelle has "pulled a Christine" and left Kody and his Coyote Pass dreams behind. He confirmed that Janelle is still in Flagstaff, and still together with Kody.
"Janelle is currently still with Dad," Paedon said.
As 'Sister Wives' fans saw, Janelle and Kody's relationship was struggling and Kody even confirmed during the season finale that he's no longer "in love" with Janelle. He admitted that, while they are "great friends" who "get along well," they "don't partner well." He stated that, while he loves Janelle, he is no longer in love with her.
Paedon acknowledged that many fans would be upset to hear that news.
"Sorry everyone, not sure how you feel about that but Janelle is still with Dad, and it's OK," Paedon said.
He added later that Janelle and Christine are still best friends, despite Christine leaving Kody.
Christine no longer has any claim to Coyote Pass.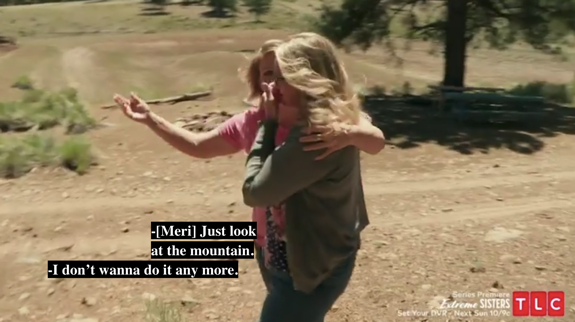 Coyote Pass— the Brown Family's long-suffering, still-vacant plot of land in Flagstaff, Arizona, was (or is?) to be the home of Kody and his wives. Kody had planned on each wife getting a plot of land to build their house on. (And— don't forget— Kody decided he was getting his own plot so he could spend time alone, crimping his hair away from all of his pesky wives.)
Fans wondered what would become of the Coyote Pass lot that had been allocated for Christine, and Paedon confirmed she no longer owns it. She did, however, make a profit on it.
"No, [she doesn't own it anymore]," he said. "She sold it back to Dad."
The nanny got fired.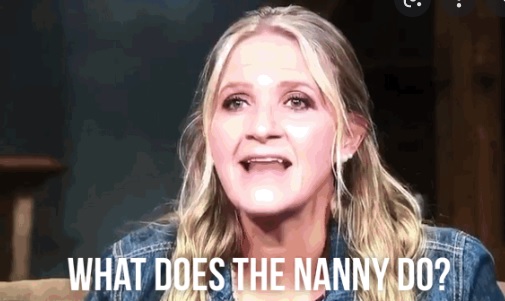 If you, like Christine, are wondering what exactly Robyn's nanny does, the answer is…not much. According to Paedon, the nanny has been fired.
('Sister Wives' will remember that Robyn employed a nanny to take care of her two youngest children. The fact that the nanny was allowed to enter into Robyn and Kody's home during the COVID-19 pandemic, but Kody's kids from other wives were not, caused major problems in the family. It was later revealed on the show that the nanny ironically ended up getting COVID-19.)
Paedon did not reveal the reason the nanny supposedly got fired, though.
Christine wanted to leave Kody five years ago.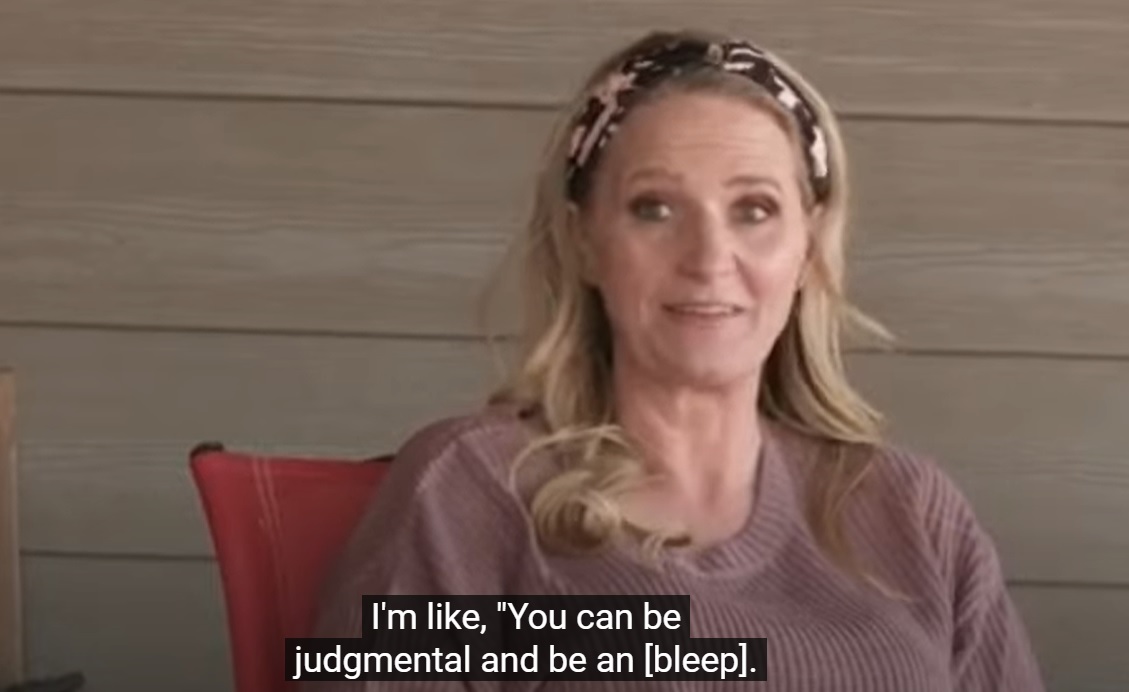 According to Paedon, Christine "moved on" from Kody emotionally five years before she actually left him.
"Mom found out that Dad found the woman [Robyn] that he loves and is supposed to be with. Mom got upset, Mom moved on, but five years later Mom moved on," he said. "Mom's known for a long time that Dad loves Robyn. Dad loved Mom, but it's not the same anymore. So Mom's like, 'OK, that's what it is.' And then several years later, Mom's like, 'You know what? I am done with this, deuces!'"
Even though his parent's marriage is over, Paedon is not upset.
"I'm not mad at my dad for finding the woman he loves, why should anyone else be?" he said. "I'm happy that Robyn found a man who loves her and loves her children. I'm happy that Dad found a woman who loves him and wants to be with him."
The Browns chose their reality show over their AUB religion.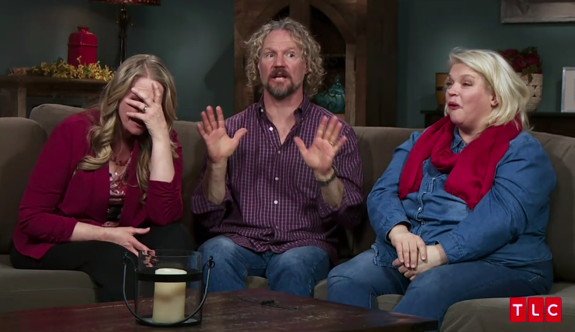 Paedon confirmed the rumor that the Browns were kicked out of their polygamist church (the Apostolic United Brethren) for continuing to film 'Sister Wives.' (In another social media session, Paedon stated that he was grateful for 'Sister Wives' getting them kicked out of the church because it opened up more opportunities for him and his siblings to live outside polygamy.)
"I don't think any of them are in [the Church] anymore," Paedon said of Kody and his wives. "I think some of them practice parts of it…we were kind of disowned and kind of kicked out because of the show. One of the reasons we left Utah to go to Vegas is we were told, 'You need to stop creating that show. You need to let it go and leave it alone' and my mom and dad said, 'Naw, I'm gonna keep doing this.' And several other reasons, but then we left."
Christine's kids still have a relationship with Kody.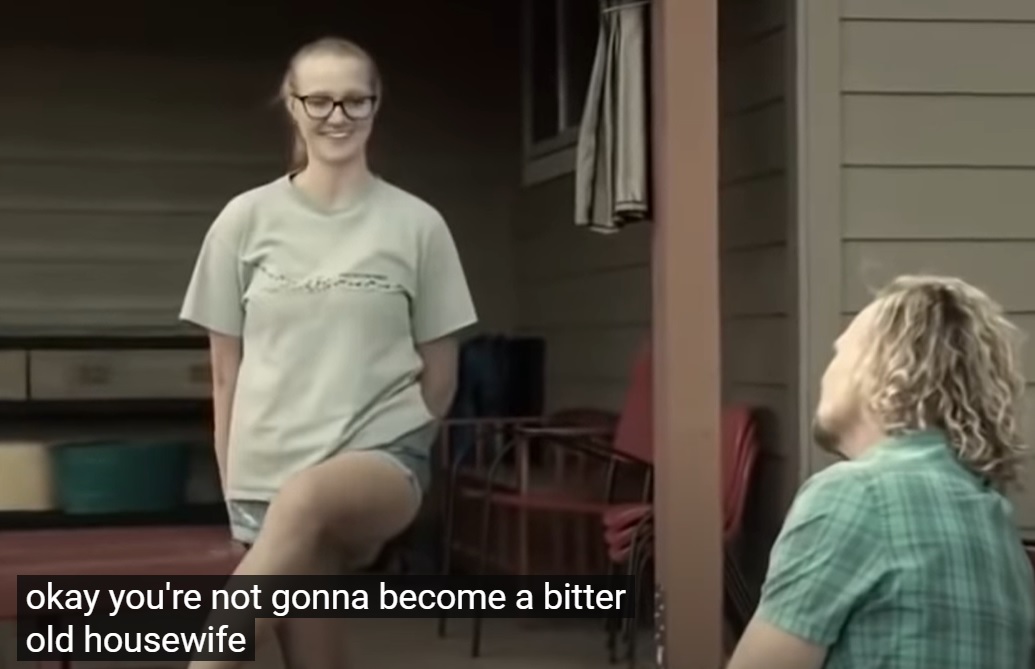 Even though Christine peaced-out on her relationship with Kody, her kids are still in contact with their dad.
"Yes, all of Christine's kids, we all still talk to Dad," he said.
Paedon acknowledged that his current relationship with Kody is not great; however, earlier in the Q&A session he said he still has love for Kody.
"He is my father and I do still love him. Secretly, yes, I do still love my father."
RELATED STORY: Paedon Brown Credits 'Sister Wives' For Saving Him & His Siblings From a Miserable Life of Polygamy; Says Sister Mariah Would Have Been Shunned for Being Gay
(Photos: TLC; Instagram)