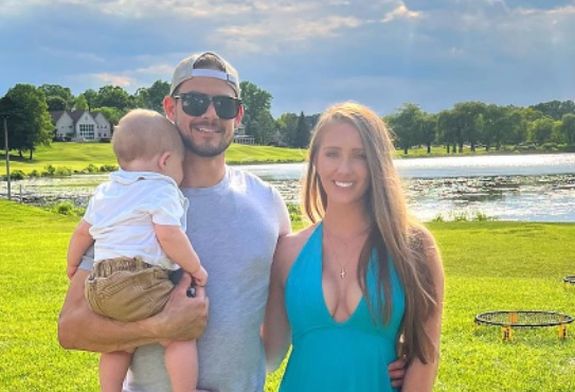 Jenna Compono and Zach Nichols are wasting no time when it comes to growing their family.
The Challenge couple— who have been married since March 2021 but only recently celebrated their dream wedding due to it being postponed because of COVID-19— announced on Sunday that they are expecting their second child. The announcement comes only nine months after the birth of their first son, Anthony.
Jenna and Zach announced the pregnancy via a picture of Anthony posted to Instagram. In the photo, Anthony is holding a sign that says, "Only child expiring December 2020."
In an interview with E! News, Zach— in true Zach fashion— stated that he was bummed that he got Jenna pregnant the first time they tried, because he wanted to have more sex.
"I was ecstatic, extremely excited and overjoyed," Zach said. "I want my kids close in age like my siblings are. It's like having a built-in best friend. The only bad part is that it happened on the first try again, I was trying to get a little more action."
Jenna said that having pregnancies back-to-back has been helpful.
"I am continuing my everyday routine and being able to make it to the gym, which keeps me happy," she said. "I feel like my body knows what to do this time and I am more prepared on how this pregnancy journey goes. A lot less wonders and questions that's for sure!"
The new baby will arrive before Anthony turns two but Jenna told E! News that she's not worried about it.
"I come from a huge family and feel confident and comfortable with the two babies!" she said. "I already want my third and the second isn't even here yet!"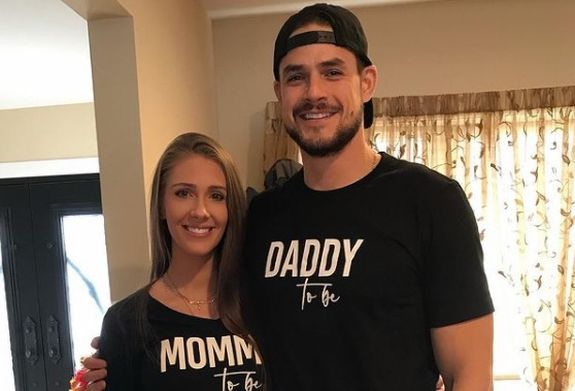 Zach complimented his wife's parenting skills.
"Jenna is the best mom," he said. "She does everything and is very good at it. She's definitely a natural and makes being a dad really easy, besides the occasional sh**ty diaper I get to do all the fun stuff and I love it. Plus, she's the hottest #milf on the planet."
Jenna has stated that she hopes they will have seven kids total.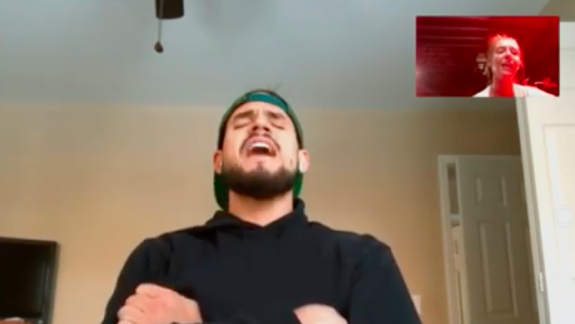 The couple dated on and off after meeting on the "Battle of the Exes 2" season in 2014. Zach last appeared on the "War of the Worlds 2" season in 2019, while Jenna's last appearance was "Total Madness" in 2020.
The Nichols babies will have plenty of playmates from their 'Challenge' family. Kam Williams and Leroy Garrett recently welcomed their son Kingston, while Cory Wharton's girlfriend Taylor Selfridge gave birth to his third child— daughter Maya– earlier this month.
RELATED STORY: 'Teen Mom OG' Dad Cory Wharton & Girlfriend Taylor Selfridge Welcome Daughter; Reveal She's Battling Congenital Heart Disease
(Photos: Instagram; MTV)