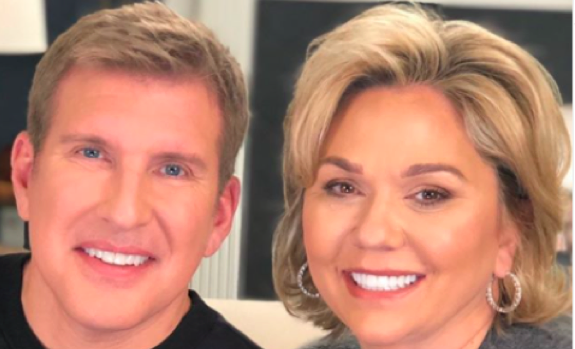 Todd and Julie Chrisley— and their podcast— are back, at least until the Chrisley Knows Best stars are put behind bars.
On Thursday, the couple released a new episode of their Chrisley Confessions podcast– the first episode to be posted since they were convicted on federal fraud charges. Earlier this month, Todd and Julie were each found guilty on charges including bank fraud, conspiracy to defraud the United States and tax fraud. (Julie's charges also include wire fraud and obstruction of justice.) They are both facing up to 30 years in prison. However, the Chrisleys maintain their innocence and have stated through their lawyer that they plan to appeal.
The podcast was the first time the Chrisleys' fans heard directly from them, though.
Todd stated that, while they are legally limited as to what they can discuss regarding their case, they did talk about they are handling the verdict, and how their family is holding up.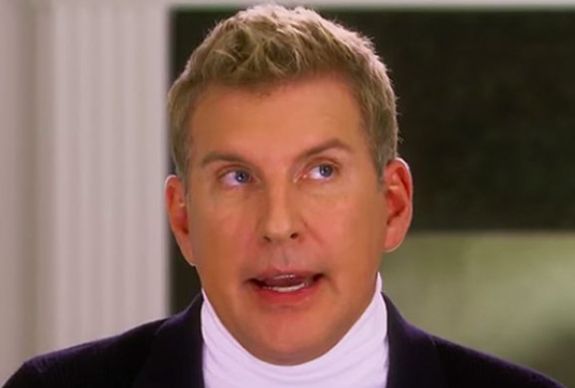 "It's a very sad, heartbreaking time for our family right now," he said. "But we still hold steadfast in our faith, and we trust that God will do what he does best. Because God's a miracle worker and that's what we're holding out for."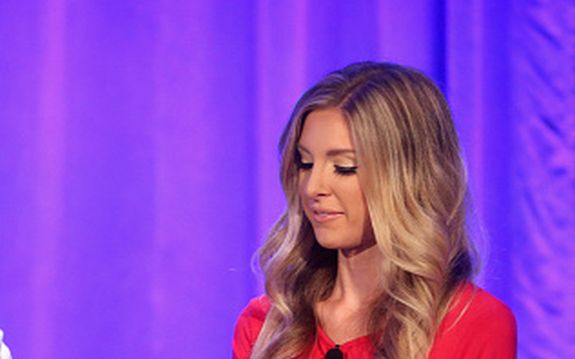 Todd stated that he and Julie are receiving "tens of thousands of messages" from supporters every day, in addition having people mail and and deliver food and gifts to their home.
"People [are] driving from all over the country to bring flowers to our front door," he added. "It's a tough time right now but we are grateful for each and every one of you…we don't require that you drive eight hours to place flowers at our door. We don't require that you drive eight hours to bring food. A letter is fine."
"Just say a prayer for us," Julie added.
Todd then talked about how his family— which includes his mother "Nanny Faye" Chrisley, daughter Savannah, sons Chase, Kyle and Grayson and formerly estranged daughter Lindsie— have handled the verdict. (Lindsie and Savannah have spoken out and released their own statements.)
"The kids are all doing as best as they can," Todd said. "A lot of tears, a lot of heartache, a lot of sorrow. A lot of trying to understand how this is where we are right now. But we are here, and we've got to walk the walk and do whatever it is that we have to do."
Later, Todd— who, along with Julie, is currently on home detention and wearing an ankle monitor— stated that "we're all human beings. We all have heartache, happiness– hopefully– and we all suffer loss. And that's what we're trying to wrap our heads around right now."
Todd and Julie said that they plan to continue doing the Chrisley Confessions podcast for "as long as we get to do it." Once Todd and Julie head to The Big House (following their sentencing in October), they plan to let Chase and Savannah take over the podcast.
"At that point, they will be the ones who can kind of fill you in on everything that's going on in our lives," Todd said.
Todd also stated that after he gets his legal issues "cleaned up" he will consider running for public office.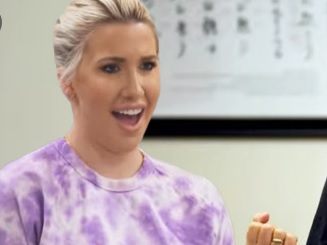 "It is absolutely something that I do have passion over and I long to do that. I do believe that there is good left in me and that I am capable of helping other people. My life story has and will continue to help other people because I plan on always being transparent."
RELATED STORY: Todd & Julie Chrisley Confirm That Todd's Mother Nanny Faye Chrisley Has Bladder Cancer: "She Is In A Battle For Her Life"
(Photos: USA Network; Instagram)