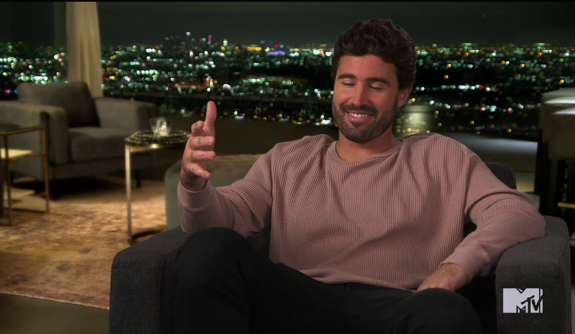 The Hills: New Beginnings was canceled in January after just two seasons, and while some of the cast may have been disappointed to see the show come to a sudden end, Brody Jenner wasn't one of them.
In fact, the 38-year-old, who had appeared on the OG show, The Hills, said he was "so stoked" to find out 'New Beginnings' was getting the ax by MTV.
"It just wasn't the same experience [as the original]," Brody told People. "It was very stressful. There was a lot of manipulation involved. It was just a lot."
Brody–- who is set to launch a new podcast, Was It Real? The Hills Rewatch, with Audrina Patridge and Frankie Delgado–- claims 'New Beginnings' failed to capture the magic of the OG series.
"I was at a completely different point in my life and what I was sold on, on the show in general, was not what they were producing," he said of the time he was approached about doing 'The Hills: New Beginnings.' "They had told us in the beginning that, 'Hey, we're going to do a new 'Hills,' and we want you guys to be on, but we're going to hire a new, younger cast.'
"They said that they were going to hire the new, younger cast like they're doing now when they originally grabbed us," he continued. "I was like, 'Oh, that's great.' They're going to hire a new, younger cast, 'You guys will come in as the OGs. It's not going to be focused and centered around you guys.' That's not what happened."
(As The Ashley told you last month, MTV is moving forward with The Hills: Next Gen, a reboot of 'The Hills,' slated to feature a brand new– and more diverse– cast.)
Brody said when it was time to film 'The Hills: New Beginnings,' the cast learned the show would almost entirely focus on the OGs.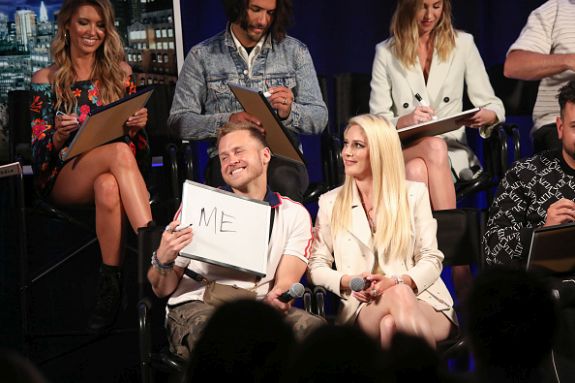 "We had offered them a bunch of different younger people," Brody said. "I offered Brandon [Thomas] Lee, who was great for the show. I had a bunch of people that I kind of gave them and they just didn't take them. They're like, 'No.'"
Brody said the cast was pressured to drive the storyline, despite no longer being a group of 20-somethings living and partying in Los Angeles.
"I'm like, 'Dude, I'm f**king 37 years old. I don't go out to nightclubs every night and go hunting for chicks in nightclubs. That's just not me anymore,'" he said. "So that was kind of a bummer, because we needed a younger cast to be on there. I didn't mind coming in and out and filming and living our authentic lives of where we were at, at that moment, but everything else felt very forced and pushed."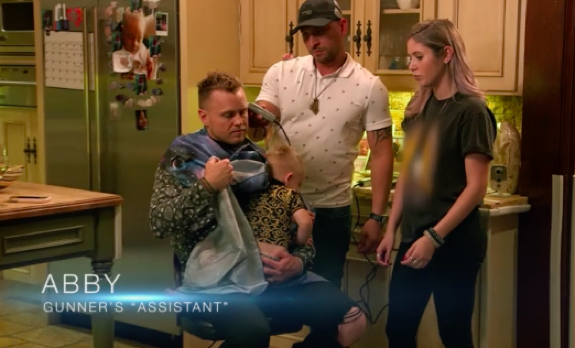 While Brody said his experience on 'The Hills: New Beginnings' was "a fun time," he and his former co-stars aren't planning to talk about the revival on their podcast. Instead, they plan to only discuss the original show, 'The Hills.'
"We don't need to talk about the new seasons," he said. "That s**t was so whack."
Was It Real? The Hills Rewatch podcast will feature special guests from the show–- including Spencer Pratt and the original producers of 'The Hills'–- along with fan questions and more.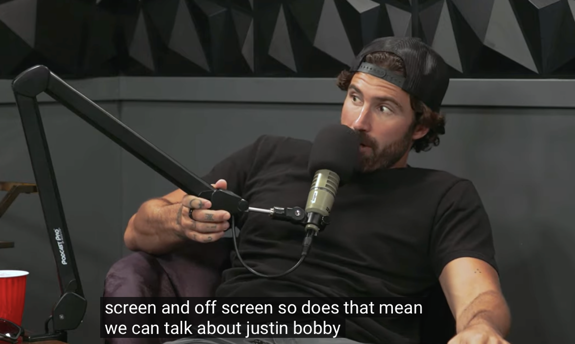 Check out the podcast trailer below!
RELATED STORY: Kristin Cavallari & Stephen Colletti to Host 'Laguna Beach' Rewatch Podcast, 'Back to the Beach With Kristin & Stephen'
(Photos: MTV; Instagram; YouTube)