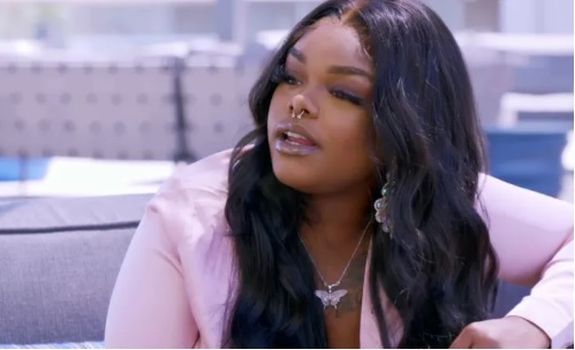 From fighting for attention to fighting grannies, the stars of the Teen Mom franchise (both past and present) have been keeping themselves busy lately! In an effort to keep you up-to-date on the latest Teen Mom OG, Teen Mom: Young & Pregnant and Teen Mom 2 news, The Ashley brings you the Teen Mom News Pile.
Here are some of the major (and minor but interesting) 'Teen Mom'-related things that have happened over the last week or so…
Cory Wharton is going to try to box his way to more reality TV fame.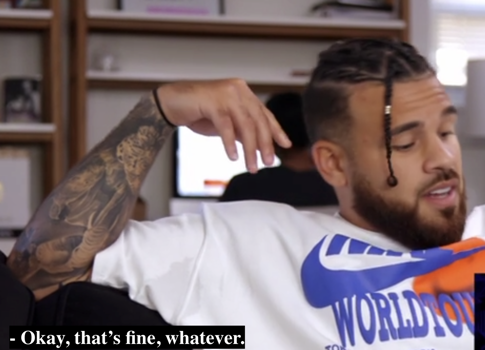 Cory Wharton of 'Teen Mom OG' and The Challenge has revealed he will be participating in the "NO MORE TALK" boxing match on July 30 in Los Angeles.
Cory announced the news on social media, telling his followers he is excited to "finally get to step in the ring and get my foot in the door," and seemingly confirming more boxing matches may be in his future.
The father of three will be participating in the "Battle of the Reality Stars" match abasing Chase Demoor of Netflix's Too Hot To Handle. (You totally thought this was DJ Pauly D at first, didn't you? Same.)
"I'm gonna take advantage of this opportunity I'm gonna work harder than ever before!!" Cory added. "I want to show people that I'm serious about this and this isn't just a one-off boxing match for me we're going to continue to build off this momentum and continue to push forward. I'm excited to show you guys what I'm capable of and I just wanna say no more talking it's all about the work that you put in. I'll see y'all in the ring July 30!!"
In typical Cory fashion, the MTV star has already begun hyping himself up on social media and assuring fans that he's been putting in the work necessary to take home a paycheck win.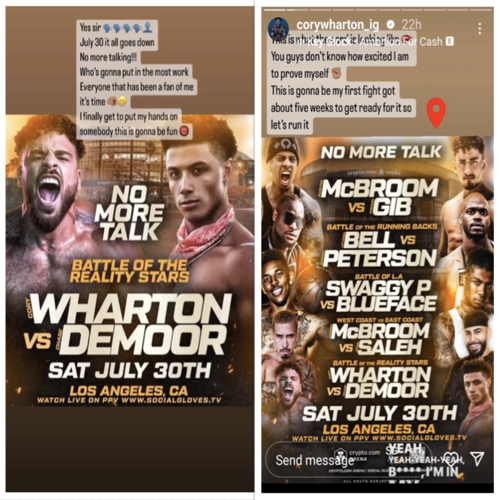 "Everyone that has been a fan of me it's time," he posted to his Instagram Story this week. "I finally get to put my hands on somebody this is gonna be fun.
Kail Lowry reveals she has "so much love" for ex-husband Javi Marroquin.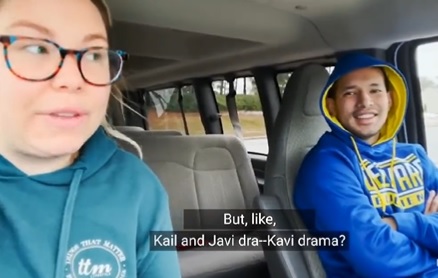 'Teen Mom 2' star Kail Lowry is currently in a relationship with her live-in lover Elijah "Lyjee" Scott, but she revealed on a recent episode of her Coffee Convos podcast that she still has love her ex-husband and former fellow WaWa fornicator, Javi Marroquin.
When discussing other couples in the public eye who claim to still have love for one another– namely Kim Kardashian and ex-husband Kanye West– Kail told her co-host Lindsie Chrisley that she has those same sentiments for her own ex-husband.
"There's so much love there, as much as I hate him sometimes," Kail said. "I really feel like you have to love someone in order to hate them, does that make sense?"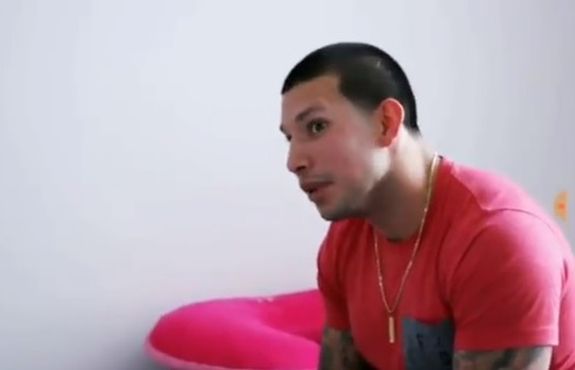 Kail, who shares eight-year-old son Lincoln with Javi, 12-year-old Isaac with ex-boyfriend Jo Rivera, and sons Lux and Creed with ex-boyfriend Chris Lopez, went on to say that her feelings for Javi are different than those towards Jo and Chris.
"I feel completely indifferent about Jo and I feel completely indifferent about Chris, but for Javi, I do feel like there's so much love there," Kail said.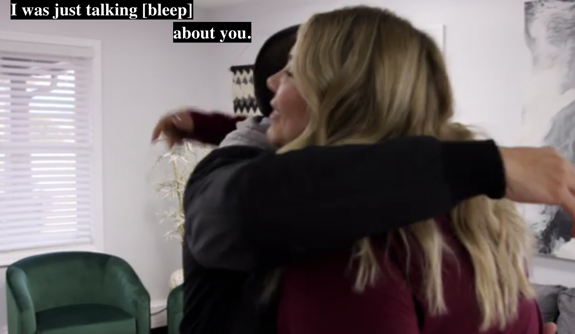 The mother of four clarified that her love for Javi is "not 'oh my god, you're my person, I want to spend the rest of my life with you,'" but rather "love as in, 'I respect you as my son's father.'"
(Of course, earlier this year, Kail's feelings were a bit more romantic toward Javi. During one episode of 'Teen Mom' last season, she even told him that perhaps they divorced because it wasn't the right time for them. She suggested it was a case of "right person, wrong time."
"You're saying I'm the right person?" Javi asked
"Yeah," Kail replied.
Anyway, Kail told Lindsie that Javi will always hold a special place in her heart because they said "I do."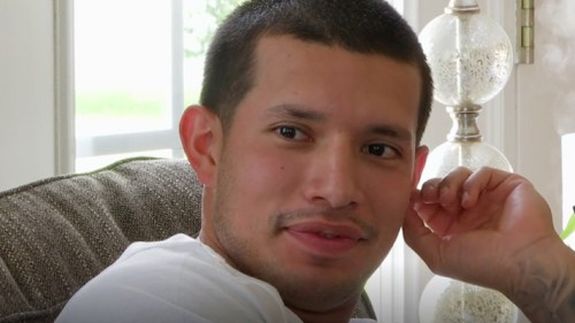 "Not that I don't respect the other dads as my kids' fathers, but I think because I was married to [Javi]… ," she continued.
While Kail still has love for Javi, she has recently moved on with her 24-year-old boyfriend, Elijah Scott.
Kiaya Elliott tells the um, interesting, story about the day she applied to be on 'Teen Mom: Young & Pregnant'; calls being on the show "a blessing"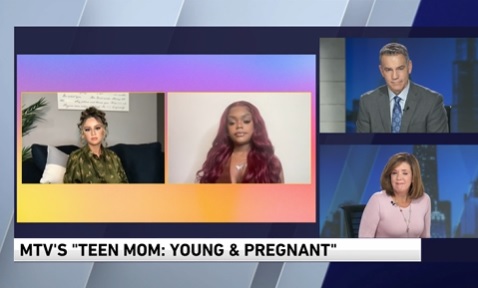 Kiaya and her 'Young & Pregnant' co-star, Kayla Sessler, are out there promoting their show, trying to get the ratings up!
The girls appeared on Chicago's WGN9 Morning News this week, discussing the show's new season and their experiences being on reality TV.
Kiaya regaled the rather shell-shocked hosts with the tale of how she got on 'Teen Mom: Young & Pregnant.' She stated that, on the day she found out she was pregnant, she and her baby daddy X'zayveon Gambrell went to go tell his mother the news. Kiaya explains that things did not go well with X'zayveon's mother.
"She tried to fight us and all of this stuff," Kiaya said.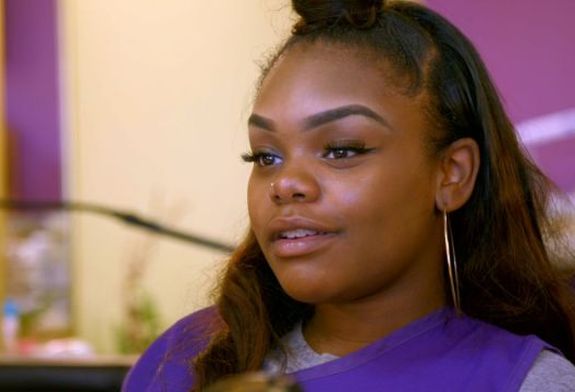 Kiaya explains that, on the same day the Granny-to-Be tried to beat her down, she and her own mother saw a commercial for 'Young & Pregnant.' Kiaya's mom encouraged Kiaya to write into MTV and let them know that she has situation that would make for a great storyline on the trashtastic TV show.
"If you get up there, they're gonna love your story!" Kiaya said her mother told her.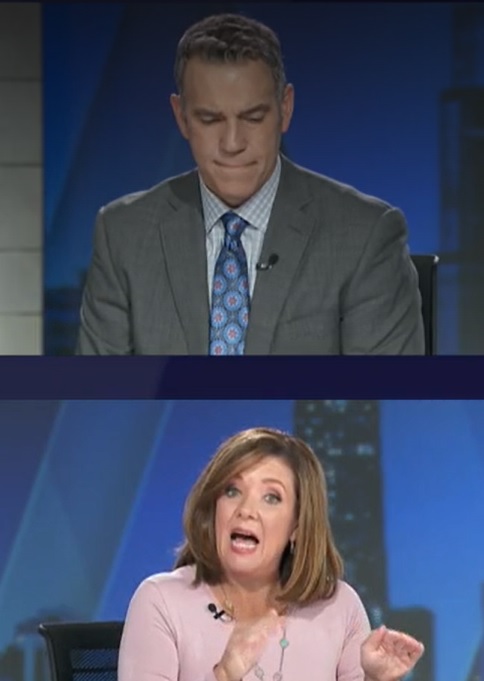 Kiaya said she went to MTV's website and applied to be on the show "as a joke" and was surprised when she heard back from the show's casting directors.
"It has turned into a blessing…I don't [regret going on the show] but there's a lot I wish I would have thought about before I joined [the cast], mentally, but I don't regret it at all," Kiaya said.
Rachel Beaver says her daughter Hazelee has no clue who her dad, Drew Brooks, is.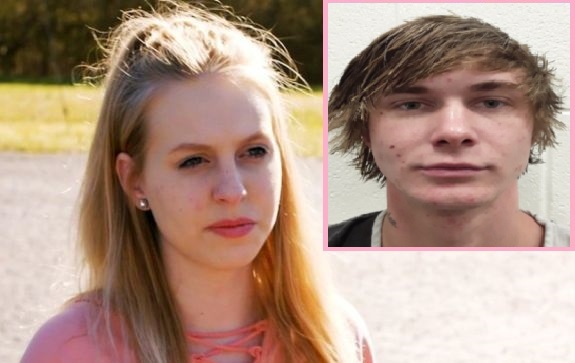 Like her co-stars, Rachel was also out promoting the new season of 'Young & Pregnant,' talking to Pop Culture about the relationship— or lack thereof— between her fresh-outta-prison baby daddy, Drew Brooks, and their daughter Hazelee.
As The Ashley previously reported, Drew was recently sprung from the clink after spending several months behind bars for attempted murder (as you do). Rachel says that all of the time Drew's been in prison has resulted in their daughter not knowing him.
"If he walked in, she wouldn't know who he is at all," Rachel told the site. "It's just very confusing, because it's been like three years and he's never been around."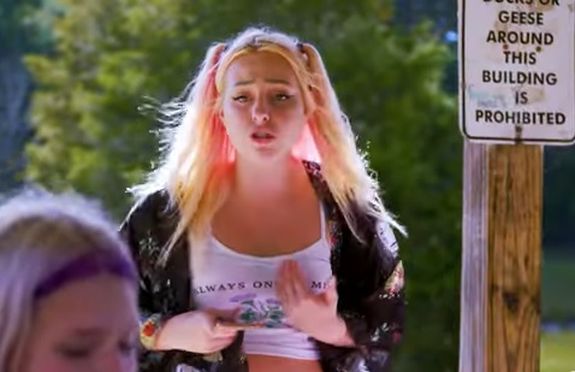 Rachel revealed that she plans to wait a while before she explains to Hazelee that the straw-haired stranger is her father, and that he's a frequent visitor to some of the United States' finest correctional facilities.
"So at this point, it's like I don't want to just break that to her, and then he goes off one day to prison, and then she's like, 'Where's my daddy?' I'm not trying to deal with that,'" Rachel said.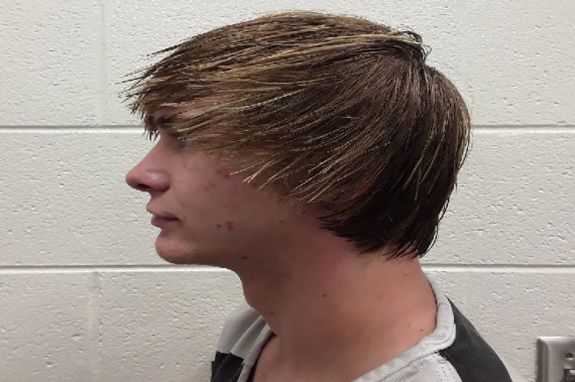 In fact, Rachel says that she prefers Drew stay away from Hazelee.
"I know it sounds bad, but I don't really want him around my daughter," she said. "Just because ever since he was 16, he's been sent off for so many different times for really, really bad things…He has just never not been out of jail."
To catch up on more recent 'Teen Mom' news, click here!
(Photos: MTV; Instagram; WGN9 Morning News; Instagram)