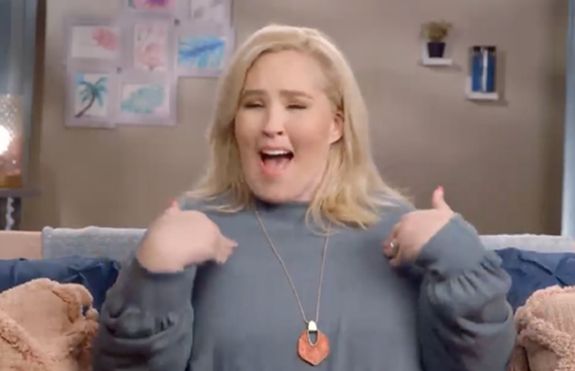 When Mama June Shannon married Justin Stroud earlier this year, she opted not to invite her family and even denied that the ceremony took place when confronted by her 22-year-old daughter, Lauryn "Pumpkin" Shannon.
Despite the Mama June: Road to Redemption star keeping her daughters (and the public) in the dark about her March courthouse ceremony held in Georgia, Pumpkin told E! News that she suspected her mom had tied the knot after stumbling across a receipt for a marriage certificate.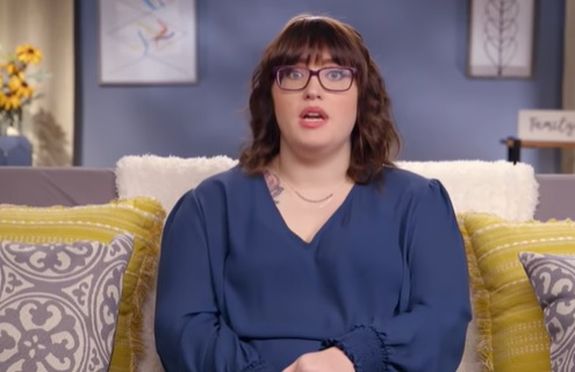 "We didn't know about it," Pumpkin told E! News about June's wedding. "I actually got a receipt in my PO Box that said she had applied for a marriage certificate. Then I asked her about it just recently. She denied it. And then eventually she was like, 'Oh, I got married' and we were very, very shocked."
Pumpkin said if June feels like her daughters "don't need to be a part of that, then it is what it is," calling June's wedding to Justin "so spur of the moment"–- something June admitted herself on Instagram at the beginning of June when confirming she and Justin had made things official.
"I know you guys been seeing it all over the Internet so we are here to clear up some of the rumors YES me and [Justin] really got married back in March 23 on our
six-month anniversary and yes, it was so spur the moment," June wrote in the caption of a video posted to her Instagram account last month.
As for June's 16-year-old daughter, Alana Thompson, she didn't think her mom would walk down the aisle again after her public "divorce" from Mike "Sugar Bear" Thompson (Alana's dad) back in 2014.
(June and Sugar Bear lived together as man and wife for years and were engaged for 16 months. They even had a very public "wedding" ceremony in which Mama June wore a camouflaged wedding gown. However, June and Sugar Bear were never actually legally married.)
"It definitely did catch me by surprise because Mama was always one to say she would never get married," Alana said. "But I mean, my mom now, she's definitely different."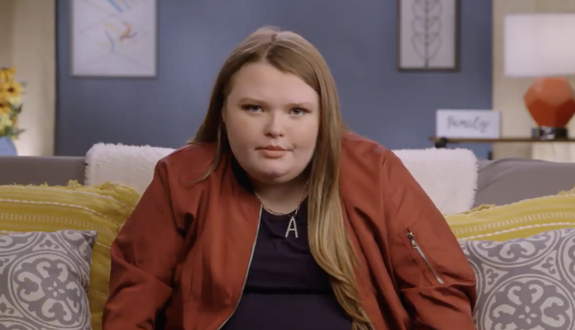 June insists that she and Justin are in it for the long haul.
"We've been through hell and back," she said. "We've known each other for a year. Most relationships don't go through the obstacles that we had to go through in the last year, they don't even go through it in the lifetime of their relationship. So I think honestly, that's made us stronger."
'Mama June: Road to Redemption' airs Fridays on WEtv.
RELATED STORY: Ditching Mama? Lauryn "Pumpkin" Shannon & Alana Thompson In Talks To Get Their Own TV Show– Without Their Estranged Mother June Shannon
(Photos: Instagram; WEtv)