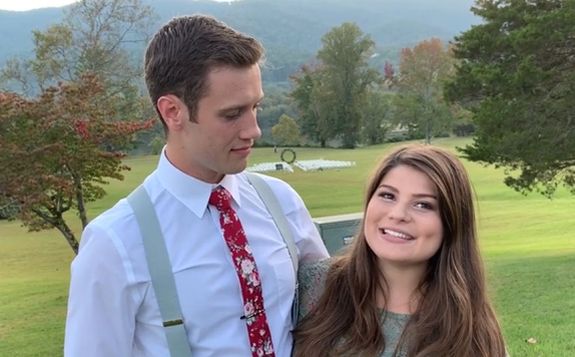 This week, Tori Bates welcomed her fourth child with husband Bobby Smith, making the former Bringing Up Bates couple the parents of four under 4 years-old.
(Yes, you read that right.)
"Our newest little miracle has arrived!!!" Tori posted Friday on Instagram. "Cambree Layne Smith made her entrance at 5:54 PM on August 2nd, and weighed in at 5 lbs 2 oz. We are praising God for his undeserved mercy in keeping mama and baby both safe and perfectly healthy!"
In the post announcing baby Cambree's birth, Bobby called his wife "a perfect picture of selflessness and beauty," adding "you would never have a clue that she just finished delivering her fourth baby – she is a complete champion and my Wonder Woman!!!"
Tori and Bobby welcomed their first child, Robert Ellis Smith IV (aka Kade), in November 2018, and in March 2020, Tori gave birth to second Smith son, Kolter Gray. The couple's first daughter, Charlotte Raine, was born the following year in June. Tori and Bobby announced they were expecting baby Smith number 4 in May– one month before Charlotte's first birthday.
The couple confirmed in their pregnancy announcement that they were expecting another girl, noting their three children were looking forward to having another sibling.
"They are all looking forward to meeting their new little sister, and we are so excited to welcome this precious gift He has given," they said in May.
As The Ashley previously reported, Tori's growing family and all other Bates-family happenings are no longer being documented for reality TV as UPtv– the network that began airing 'Bringing Up Bates' in 2015– announced in January that the show had been scrapped, and the 11th season would remain unaired.
RELATED STORY: 'Bringing Up Bates' Star Carlin Bates Recovering From a Serious Concussion After Latest Seizure Episode Triggers Big Fall; Carlin Gives Updates on Her Medical Issues
(Photos: Instagram)