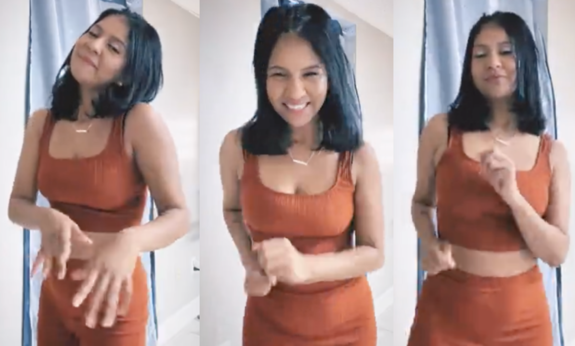 Karine Martins appears to be living her best life on Instagram, despite neither her nor her ex Paul Staehle currently having custody of their two young children, Pierre and Ethan.
On Tuesday, the former 90 Day Fiance star took to Instagram while smiling and busting a move, as if everything in her (nearly always) chaotic life is going smoothly. Karine's cheerful and fun video did not go over well with Karine's followers, who skewered the former reality TV star in the comments for posting it despite having lost her kids recently.
As The Ashley told you last month, Paul claimed Pierre and Ethan remain in CPS custody, but would be going to live with Paul's family until he and Karine "figure out what we want to do in life."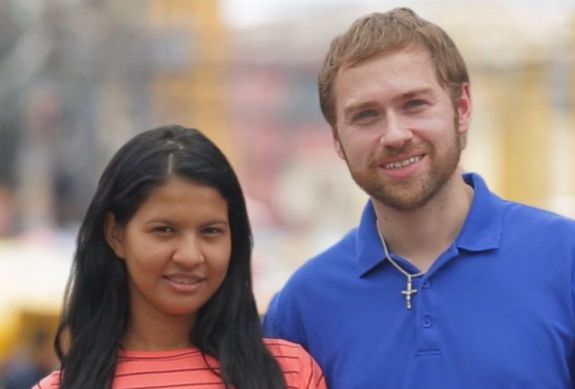 This news came after the National Center for Missing & Exploited Children reported that Pierre had been missing since early June, possibly "in the company" of his father. Paul denied kidnapping Pierre and insisted he had taken the toddler on a job-finding trip… one which happened to take place right after CPS had been granted custody of Pierre and Ethan.
According to Paul, Karine has been living in a home provided for her through a government program– one to which she was accepted after claiming she was "a victim of human trafficking."
Given the current custody situation–-not to mention the alleged human trafficking-– Karine's happy dance on Tuesday was met with a lot of criticism from those who have followed her (and Paul's) story, with one person calling out both parents for "living life like you didn't lose two kids."
"Like why are you dancing?" the commenter asked. "Invest your time into getting your damn kids back. You shouldn't have time for giggles and dancing."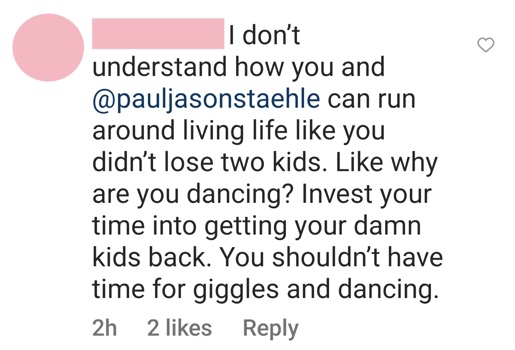 Other comments on Karine's video asked about Ethan and Pierre's whereabouts, while one person accused Karine of being "happy without her sons."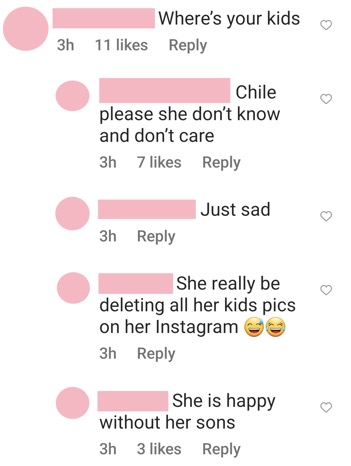 Other commenters called out Karine for prioritizing social media over her children, while one person said it was "probably why she doesn't have her kids anymore."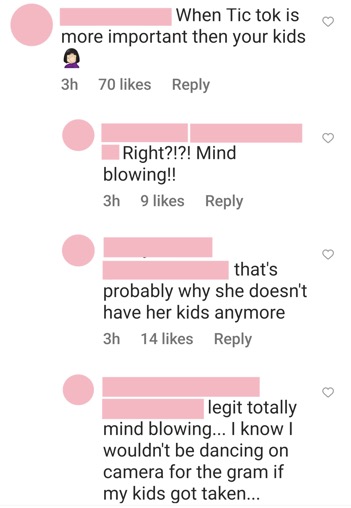 "Legit totally mind blowing… ," another person wrote. "I know I wouldn't be dancing on camera for the gram if my kids got taken…"
"Dude. I'd be DYING without my kids," someone else commented. "I don't know how people can live without them and do things like this.
Despite the criticism, Karine's video currently remains on her Instagram page.
As for Paul, he's also living it up. He recently posted photos and videos of his trip to Hollywood, posing with a tour bus driver, walking down the Hollywood Walk of Fame and randomly hocking T-Mobile products in a promo.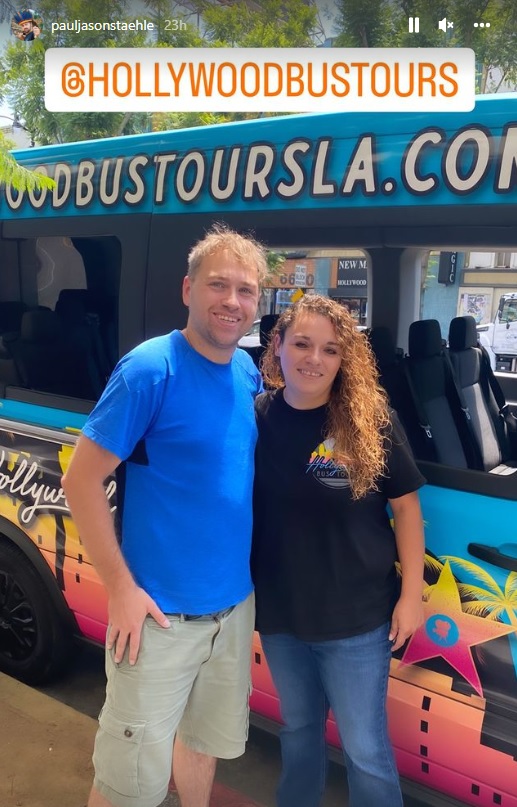 RELATED STORY: Two "90 Day Fiance" Season 9 Couples Reveal They Are Expecting Babies This Fall
(Photos: Instagram; TLC)