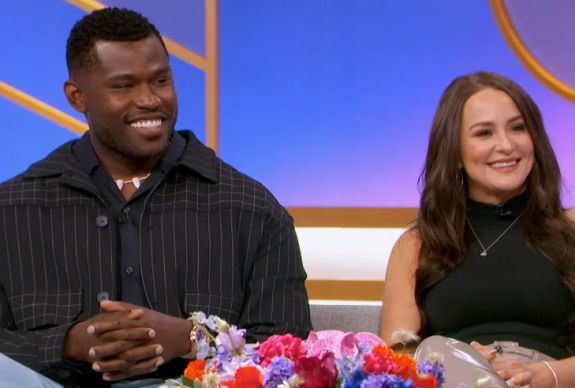 Wedding bells will soon be ringing throughout the holler!
Leah and her new fiancé Jaylan recently revealed that they have begun to plan their wedding. In a new interview with Entertainment Tonight, the Teen Mom: The Next Chapter stars opened up about some of the things they are planning to do at their wedding, which will take place in the summer or fall of 2023.
Leah— who has already had two jaunts down the aisle in her life— said she and Jaylan have chucked the idea of having a small, intimate wedding and will be going whole-hog for the nuptials.
"At first I was very much like an intimate wedding, and I'm like, 'Why not? Let's have a big wedding!" the future Mrs. Messer Simms Calvert Mobley told the site, adding that they may have a destination wedding. (The couple had a "destination" proposal, as Jaylan proposed to Leah during a trip to Costa Rica in August.)
Naturally, Leah plans to involve her three daughters in the festivities as much as possible. She wants her twin daughters, Ali and Aleeah, to help her come up with her wedding day look.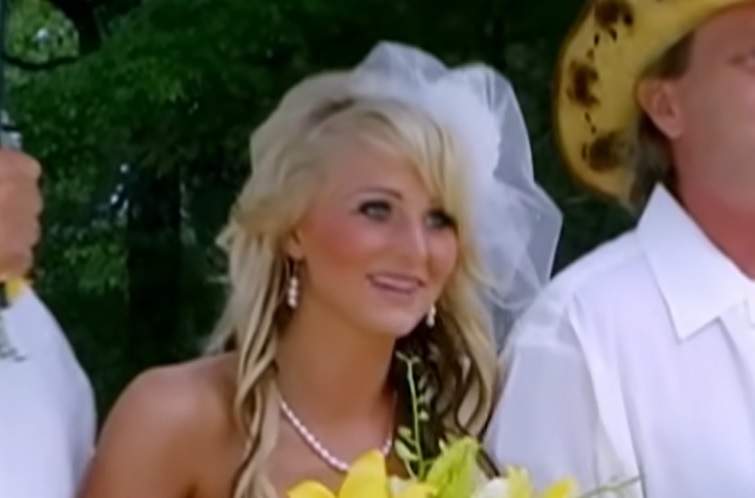 "Ali really wants to be a part of doing the makeup…she really does an amazing job. She's very artistic like that," Leah said, adding that Aleeah will help her choose a bridal gown. (This time around, Leah has her eye on a designer frock.)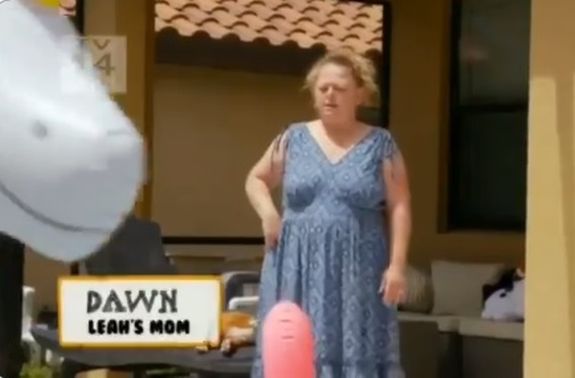 "[Aleeah] is very, very fashion forward with all of that, as she's mentioned Vera Wang, we'll see," Leah says. "She…wants to be a huge part in the dressing everyone."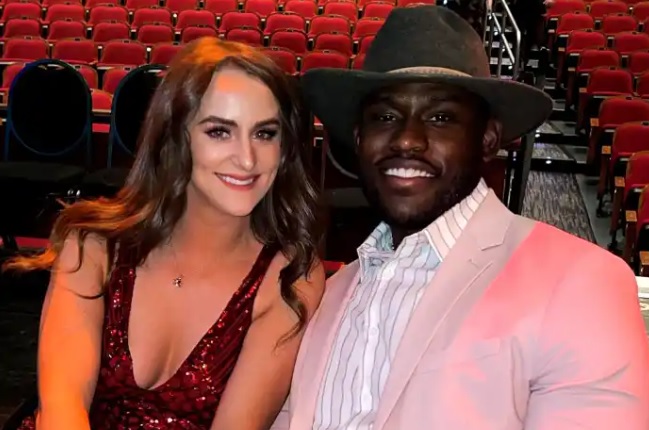 Leah is also hoping that Aleeah will perform at the wedding, although she's not sure the 12-year-old will agree.
"I really want to Aleeah to sing, but I don't know if she will," Leah said.
She also mentioned that Aleeah and Ali will be junior bridesmaids. (She didn't mention if her youngest daughter— Addie— will have a role but we can assume she might be put in charge of the dessert table?)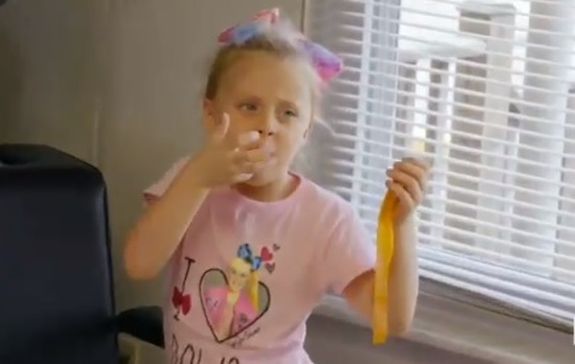 She does plan to make a major change from her first two weddings: she wants to go solo down the aisle for Trip No. 3.
(During her wedding to Corey Simms, Leah was escorted by her stepfather, Lee Spears. For her wedding to Jeremy Calvert, Leah was walked down the aisle by Lee, as well as her biological father, Gary Messer.)
"I want to walk myself down the aisle. That's a big one for me," Leah said. "It's empowering for me… I'm going to be nervous. I'm going to be excited, but I know even just looking into Jaylan's eyes, that's calming for me…That's one big thing for me."
As for who will be invited, Leah predicts the wedding may have around 200 guests. Whether or not the MTV cameras will be invited, Leah said it's likely, under "certain circumstances."
"I would, absolutely [have the wedding filmed]," Leah said. "Honestly, everyone that has watched my story unfold for years now, 13 years, I would love [for] them to see. They saw the lowest moments. This would be my highest moment…To not be able to share that with everyone, it wouldn't be ideal.
"It would depend, under certain circumstances. That's our big day. We want nothing but joy, laughter, family," Leah added.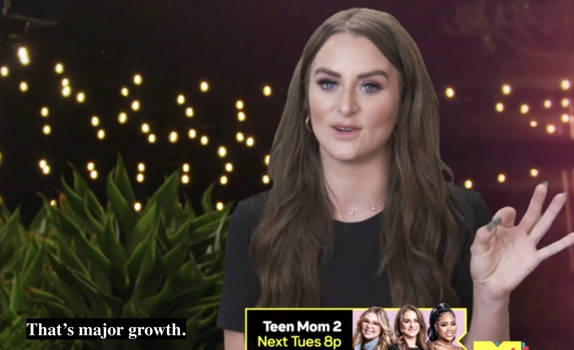 Leah and Jaylan are just one of several 'Teen Mom: The Next Chapter' couples to be planning a wedding. Cheyenne Floyd and her fiancé, Zach Davis, will be getting married later this month, while Jade Cline and Sean Austin recently announced that they will be getting hitched in October 2023.
RELATED STORY: 'Teen Mom' Star Jade Cline Confirms She's Engaged (Again) to Sean Austin; Reveals Details Of Their Upcoming Wedding
(Photos: MTV; Instagram)