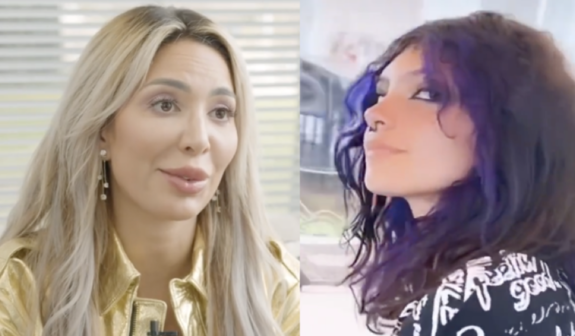 Former Teen Mom OG star Farrah Abraham is a tough-– and often indecipherable-– critic, but it looks like she's given her daughter Sophia's boyfriend her stamp of approval.
Farrah opened up to In Touch Weekly recently about her 13-year-old's relationship, joking that she talks about her daughter's dating life in therapy. She also promised that Sophia's boyfriend would face the Wrath 'o' Farrah should he do anything Farrah doesn't like.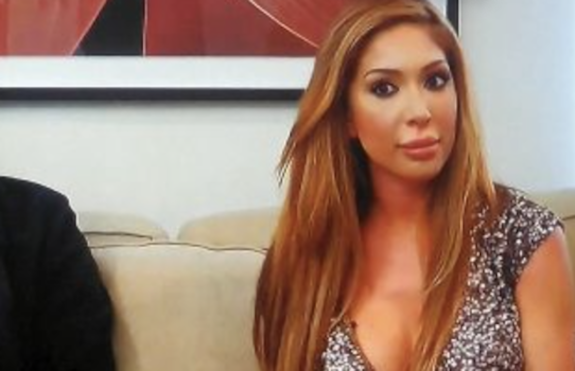 "He's a good boy or I'll make him that, either way," Farrah added of Sophia's boyfriend.
In August, Farrah took to social media to creep everyone out reveal a "gift" that she was putting together for Sophia's boyfriend. In her video, Farrah encouraged other parents to force their daughters' boyfriends to read odd self-help books, too, before mumbling through a list of her recommended reading material.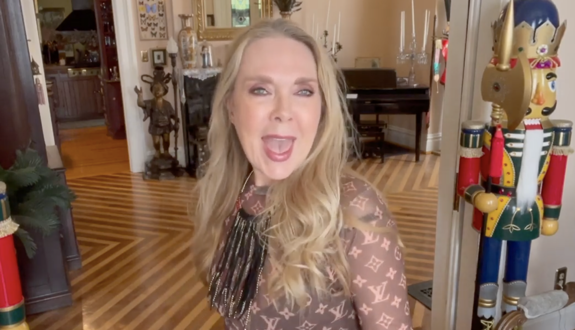 "If you're going to date my daughter, you're getting some 12 step books," Farrah said. "I would highly recommend getting your daughters' boyfriends King Baby, The Twelve Steps and Shame, and Emmet Fox['s] The Sermon on the Mount: The Keys to Success in Life.
"Only the best and hopefully that boyfriend turns out ok," she added before mentioning that she "threw in some snacks" for the teen.
Sophia first showed off her significant other back in August, revealing in a TikTok video that he bought her a Build-A-Bear. The teens reportedly met while attending a songwriting camp at the Paramount Theater.
When asked how her mom has handled the whole dating thing, Sophia said "there's a few ups and downs, definitely."
"I think Sophia might be saying, like, she's limited with her boyfriend," Farrah noted. " … They got, they got some good music every time they're together though."
To the surprise of absolutely no one, Farrah admitted she's "a little bit shocked that Sophia is dating before [she is]."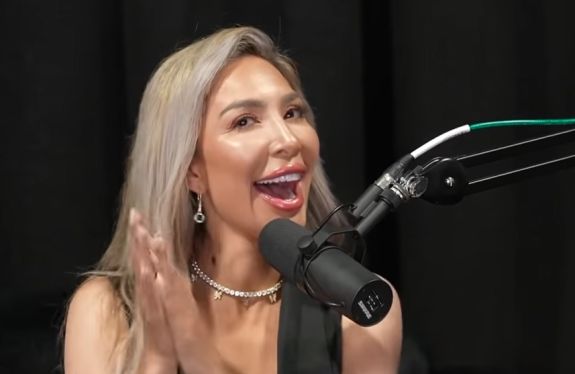 "That's what I had to talk to my therapist about," she explained. "But anyways, I definitely have limits. Um, but I'm happy. I'm happy for Sophia dating them. That's, uh, kosher right now."
RELATED STORY: EXCLUSIVE! 'Teen Mom OG' Stars Cheyenne Floyd & Zach Davis Are Married: Get All the Exclusive Details & Photos From Their Over-the-Top Ceremony
(Photos: Instagram; TikTok; MTV; YouTube)