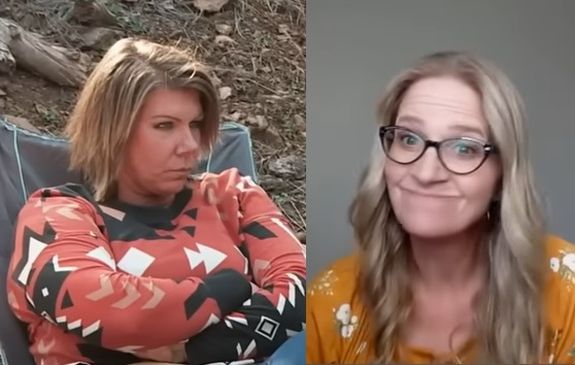 Christine Brown says there's little to no chance of her mending her fractured friendship with her former sister wife, Meri Brown.
During a sneak peek clip of Sunday's "One on Ones" episode of Sister Wives, posted by Today.com, Christine discussed the reasons why she says she's "done" trying to be pals with Meri. She also detailed the conversation she had with Meri to inform her that she was no longer interested in maintaining a relationship.
"I ended the friendship. I ended the relationship, I did. I ended it," Christine tells episode host Sukanya Krishnan. It wasn't safe for me anymore and I ended it and I just told her straight up, 'No, we're not going to be friends because I don't trust you and I'm not gonna do that to myself anymore.'"
As 'Sister Wives' fans know, Christine left Kody Brown in 2021 and moved to Utah shortly after, leaving behind her friendships with her former sister wives Meri and Robyn. (Christine remains close to Kody's second wife, Janelle, who has since separated from Kody herself.)
Christine told Sukanya that it was Meri's mean girl behavior that ultimately led to Christine ending their decades-long friendship.
"We tried a little bit here and there [when the family lived] in Vegas but her treatment of me wasn't nice," Christine said of Meri. "She wouldn't be nice to me. She was just putting me down a lot in public situations. Especially if her family was there she would just put me down. You can put me down as much as you want but after I hit my wall, I'm done."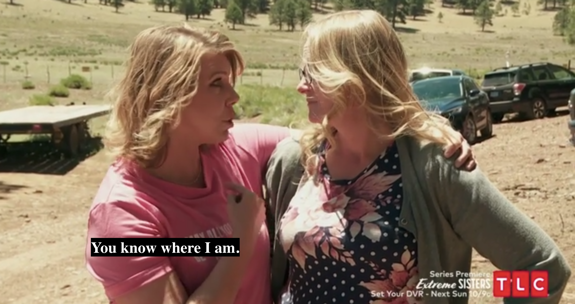 Christine said she's not open to working to repair her relationship with Meri, because she believes Meri would go right back to being unkind to her.
"Sure, she would be nice for a while but then [her mean side] would just come out again," Christine said. "I just never knew who to expect, and it was just too stressful."
In Sukanya's one-on-one interview with Meri for the same episode, she seems to be puzzled about why Christine is no longer her friend. Although she admits that she and Christine no longer trust each other, she makes no mention of the conversation Christine says she had with her about ending the friendship.
"I know what kind of relationship she and I have had in the past. It's been fun. It's not been super super deep, but it's been a lot of fun and I miss that. I missed that for a lot of years with her," Meri said, later adding, "I don't know exactly what the deal is."
In a previous interview with Today, Christine stated that she will be cordial to Meri and Robyn when they see each other at family functions, but that her relationships with them are unlikely to go beyond that.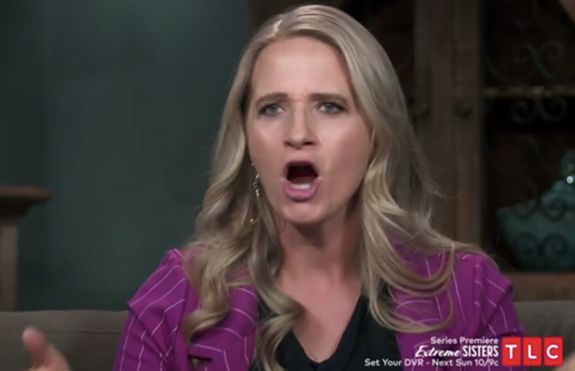 "I don't know if I'm ever going to be anything different…I think it might just always be that when we see each other we will be cordial. I think that's all that's going to happen, to be honest," Christine said, later adding "I just want people in my life that are safe and people that I trust. So that's what I'm going to do: Surround myself with people that I trust, and that I know trust me."
The 'Sister Wives' "One on One" special airs Sunday on TLC.
You can watch a clip of Meri and Christine's interviews from the episode below!
RELATED STORY: Meri Brown Confirms Her Marriage to Kody Brown Is Over In Sneak Peek of 'Sister Wives' Finale Special: "He Already Made the Decision"
(Photos: TLC)