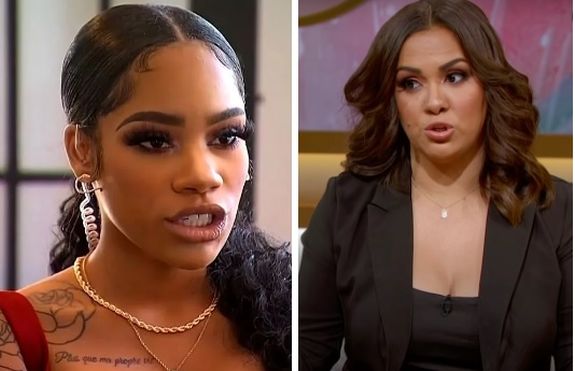 After a painfully long season of Teen Mom: The Next Chapter, the cast sat down Tuesday for part one of the two-part reunion, during which Briana DeJesus exited the stage before filming even began.
Briana's early exit, which The Ashley told you about back in November, happened about 30 minutes before the reunion kicked off, shortly after producers pointed out where Ashley Jones would be seated on stage. Before Ashley made her entrance to join the rest of the moms, Briana walked off stage, claiming she was unhappy with the seating arrangement.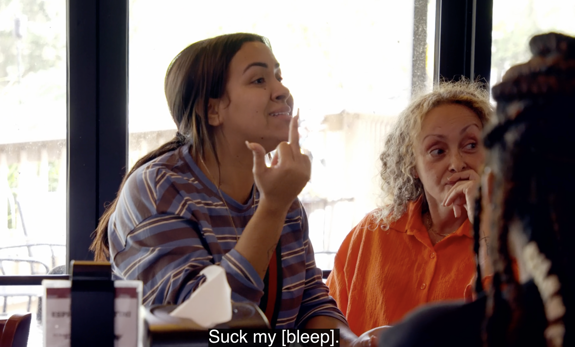 "I feel like this setup is not what I want it to be," Briana told producers. "I don't feel comfortable."
Once she was backstage, Briana got emotional while telling her mom and a producer that she was experiencing a lot of anxiety, noting it was the first time she was seeing "her" ("her" being Ashley) since the drama that occurred while filming Season 2 of Teen Mom Family Reunion a few months prior.
(The Ashley broke the news months ago of the massive brawl on the set of 'Family Reunion' involving Briana and Ashley and their mothers, Roxanne and Tea. Click here to catch up on all of the spitting and furniture-throwing details.)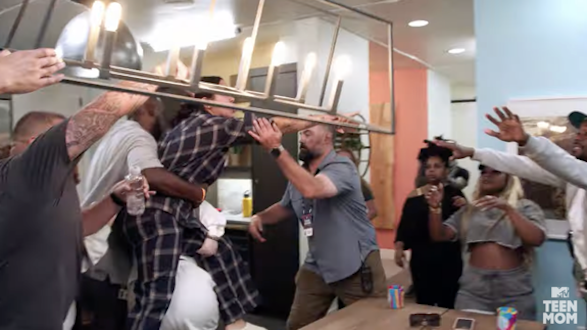 Once Jade Cline returned to the set after going backstage to check on Briana, she and the rest of the cast were told that both Ashley and Briana were invited to take the stage, and either one or both of them would be coming out.
On Wednesday– one day after the Reunion Part 1 episode aired– Briana took to social media to explain why she refused to film with Ashley, claiming the situation gave her "major flashbacks" of an incident with a former cast mate. (While Briana didn't mention the cast mate by name, it's safe assume she was referring to the infamous Teen Mom 2 Season 8B Reunion throw down involving herself, her sister Brittany DeJesus, and former 'Teen Mom 2' cast member Kail Lowry.)
"I had hella anxiety," Briana tweeted. "I was also torn between the two-repeating history and going off or setting boundaries and I made the right decision. I didn't want to be left out again and get sent home."
(As you may remember, both Briana and Brittany were booted from the 2018 'Teen Mom 2' Reunion after their brawl with Kail. After the brawl with Ashley and Tea at 'Family Reunion' Season 2 taping, both mother/daughter duos were sent home.)
"Honestly I don't want to fight with anyone on my cast," Briana said in another tweet. "It is extremely exhausting."
Briana said she was proud of herself for not lashing out, admitting she didn't trust herself at the time to control her emotions.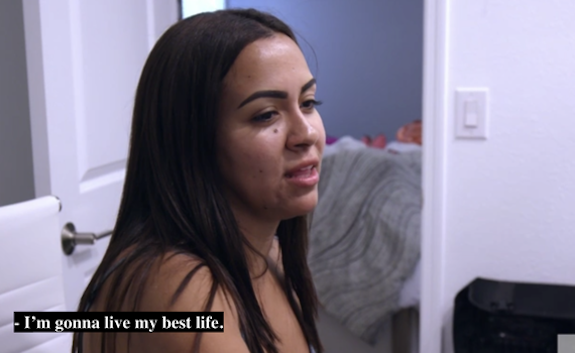 "I had so much anger building up and last time I lied to network and said I was OK sitting with someone else [Kail] but I really wasn't and acted a god damn fool," she wrote. "I don't want that image man y'all never let me forget so I just couldn't do that again…. I am exhausted."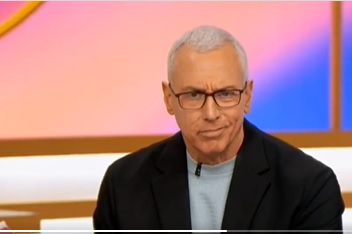 Part 2 of 'The Next Chapter' reunion airs next Tuesday on MTV.
RELATED STORY: MTV Releases Trailer For 'Teen Mom Family Reunion' Season 2: Get Your First Peek at Briana DeJesus' & Ashley Jones' Nasty On-Set Brawl
(Photos: MTV; Instagram)