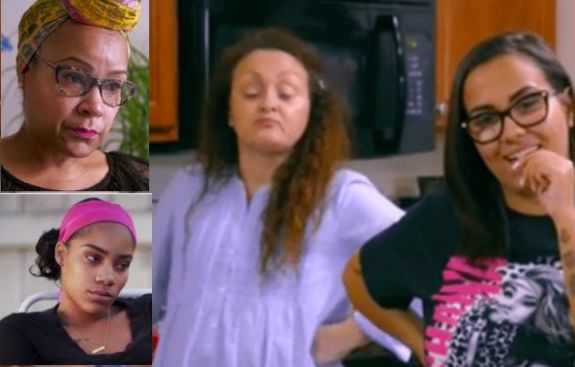 Yet another Teen Mom show taping has ended in a massive fight!
The Ashley can exclusively confirm that girls from the Teen Mom franchise are currently in Oregon filming for Teen Mom Family Reunion Season 2 but after a nasty fight took place earlier this week between cast members, four participants have been sent packing!
The Ashley's behind-the-scenes sources tell her that Briana DeJesus and her mom Roxanne, as well as Ashley Jones and her mom Tea Chapple, have all been kicked off the show for their behavior. All four women were sent home by the show's higher-ups, who had made it clear that physical fights were forbidden on this 'Reunion' trip.
And The Ashley has all the juicy details…
The massive fight had a few rounds, according to The Ashley's behind-the-scenes sources. The first round began at one of the first cast meals, when the conversation turned to the cast supporting each other online.
"Roxanne made a comment about how the grandmas from the show need to be supportive of each other and [Tea] took it as a jab at her. She told Roxanne to say what she wanted to say, so Roxanne started talking about some of the stuff Tea has said about Briana on social media.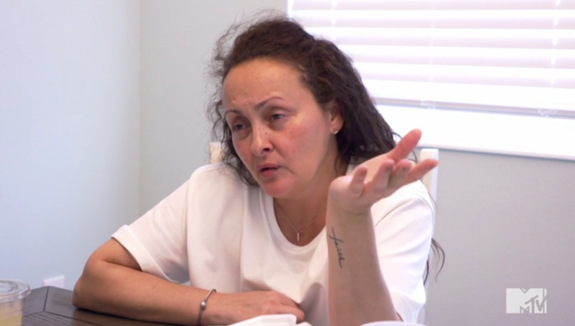 "They started screaming and cussing at each other and tried to get at each other but it was broken up by security," the source added.
Of course, that was not the end of the brawl…
According to multiple sources, all hell broke lose later that night inside the shared home. (The cast is all staying at a resort, but The Ashley is not naming the resort or its location for safety reasons.)
"Ashley and Tea walked up on [Roxanne and Briana] in the kitchen and they all started screaming at each other," a source said. "That's when it turned physical. Ashley spit on Briana, and then someone started throwing stuff. It got more physical before it was finally broken up. But all four of the women were fighting each other."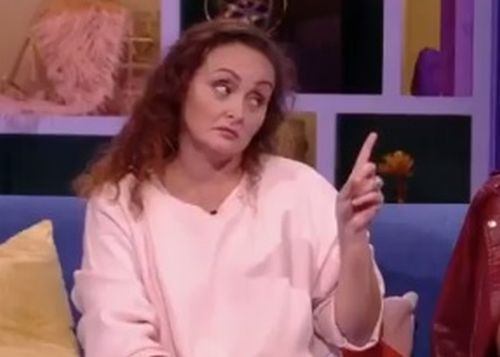 Currently, Cheyenne Floyd (and her mom Margaret), Catelynn Lowell (and her mom April), Jade Cline (and her mom Christy), Kayla Sessler (and her mom Jaime), and Kiaya Elliott (and her mom Tiffany) are still there, as are Maci Bookout and Amber Portwood (who did not bring their moms). Some of the guys are due to come up as well.
The Ashley's sources tell her that the network execs were called and all of the footage taken was examined to determine who should be sent home. In the end, all four were sent packing and the execs are very upset.
"Everyone had to sign documents promising they would not get physical with each other, so now there is a possibility of legal action," another behind-the-scenes source tells The Ashley.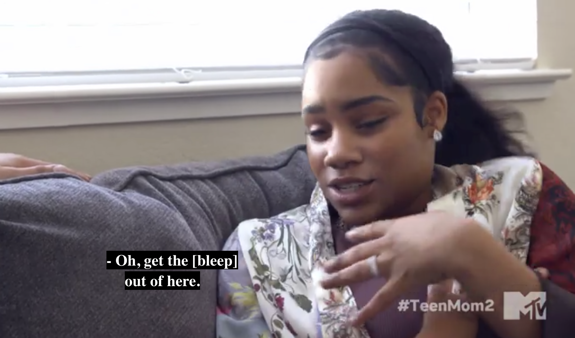 As fans know, this is hardly the first fight the girls from 'Teen Mom 2' have gotten into. Back in 2018, Briana and her sister Brittany got into a fight with Kail Lowry which ended with Brittany pulling Kail's hair from behind and Briana throwing items around stage and screaming in a rage.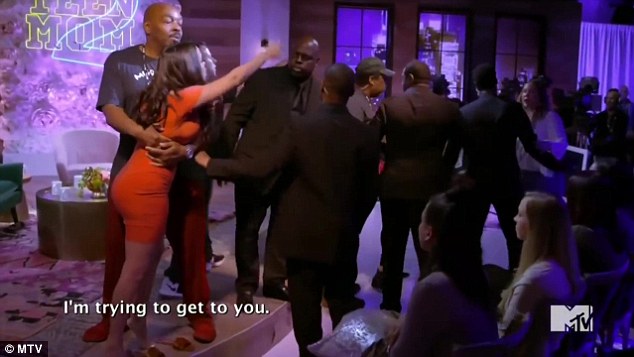 Last year, Briana, her sister and Jade got into an altercation with Ashley. Roxanne– who was not present— was angry when she found out her daughters had been moved to another hotel following the fight. Roxy lashed out on social media, saying it was unfair that her daughters were removed and Ashley want not. (Everyone eventually made up, temporarily…)
UPDATE! After The Ashley's story posted, Ashley, Tea, Briana and Jade all took to Instagram to tell their side of the story…and make some jaw-dropping accusations and statements.
Click here to read about Briana claiming that she is going to file charges on Ashley, whom she also claimed is currently pregnant
Click here to see what Jade, Ashley and Shen Williams had to say about the incident.
RELATED STORY: EXCLUSIVE! 'Teen Mom 2' Dad Bar Smith Arrested; Being Held Without Bail in Nevada & Charged With Being a Fugitive