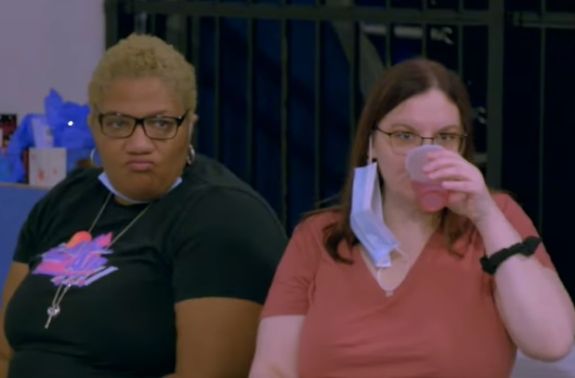 Noopie Thigpen and other members of her family are not happy about what aired on this week's episode of Teen Mom: Young & Pregnant!
The mother of Luke Davis took to Instagram after the episode aired to write a scathing note to MTV, as well as Jaime Szot, who is the mother of Kayla Sessler. In her Instagram post, Noopie claimed MTV only aired a certain scene to improve the show's sinking ratings. She also denied the claims made on the episode by Kayla and her mom that Luke's sister Chasity hit Kayla's son Izaiah and forced him to wear a diaper after he had a bathroom accident.
In case you missed the episode, Kayla– who was in LA filming 'Young and Pregnant' during the incident–received a call from her mother stating that Izaiah was screaming and crying after she picked him up from Chasity's home. Jaime claimed that Izaiah told her that Chasity hit him and forced him to wear a diaper, despite the fact that he is potty-trained. According to Kayla, Izaiah told her he was afraid to take off the diaper because he didn't want to "get hit."
According to Noopie, though, this never happened.
"Like really seriously spank children SMFH! THAT'S LOW S**T! You want rating(s) that bad?" Noopie wrote. "@Teenmom TO AIR THAT BULLS**T… WHAT!"
She then seemed to be accusing the network of racism, writing, "do y'all think because we [African-American] we spank children? GTFOH…potty-trained or not, that not a reason for spanking."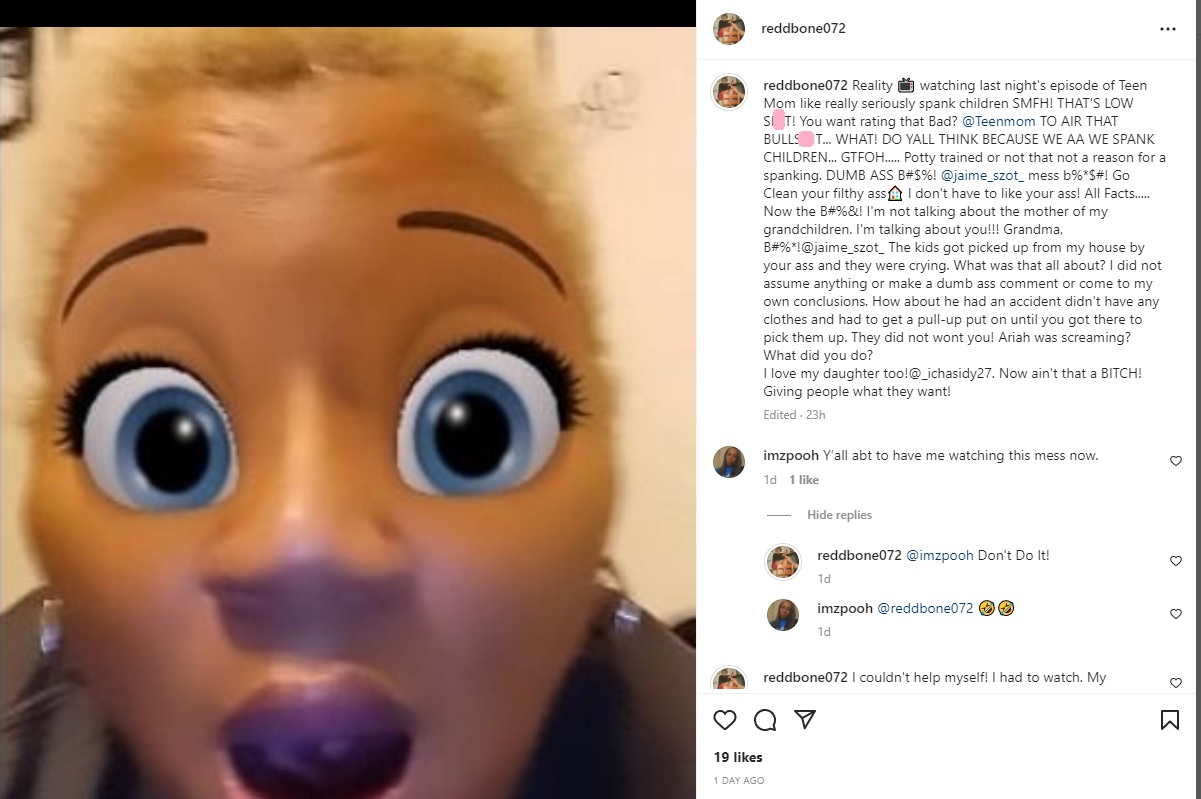 Noopie also took aim at Kayla's mother, calling Jaime a "dumb ass bi**h" for telling Kayla her own "dumb a**" version" of the events.
"I don't have to like your a**! All Facts….." she wrote to Jaime, clarifying that she was not talking about Kayla this time. "Now the B#%&! I'm not talking about the mother of my grandchildren. I'm talking about you!!! Grandma, B#%*!@jaime_szot_ The kids got picked up from my house by your a** and they were crying. What was that all about? I did not assume anything or make a dumb ass comment or come to my own conclusions."
Noopie then stated that Izaiah was wearing a pull-up diaper because he didn't have any clothes to change into at Chasity's when he had an accident.
Chasity responded to her mother's post in the comment section.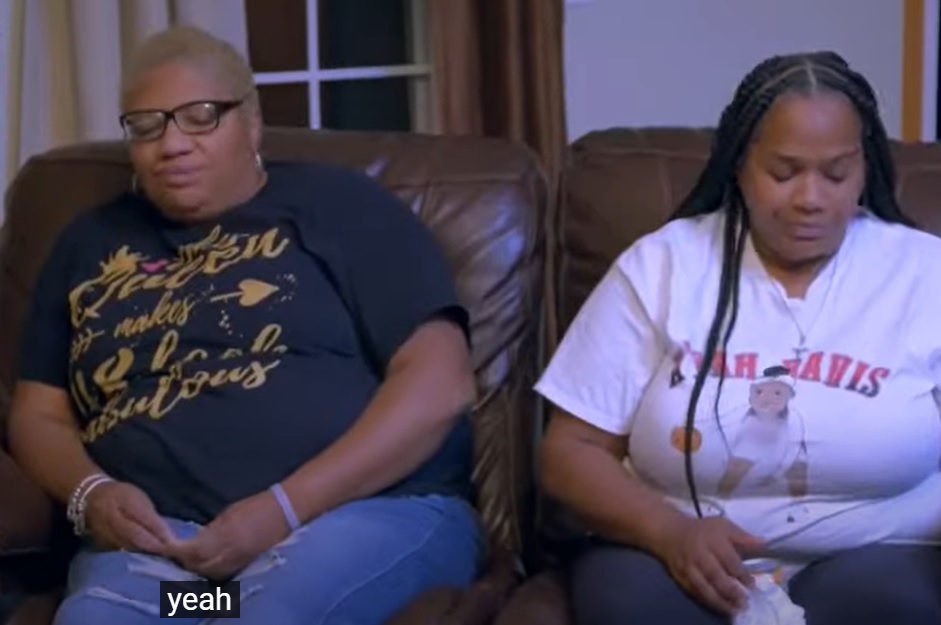 "You crazy Ma! I told you we ain't addressing s**t," Luke's sister wrote. "We ain't got to clear up s**t… when ain't s**t happen! F**k them. I was at work… gettin to the bag. We got receipts – I was at the office clocked in."
Chasity did not say who was actually watching Izaiah and Ariah if they were at her house but she was not there and was at work.
However, this is not the first time Noopie and Jaime have had words online. In July, Jaime called out Noopie for her "toxic" and "pathetic" behavior after footage of Noopie and Chasity trying to fight Kayla aired.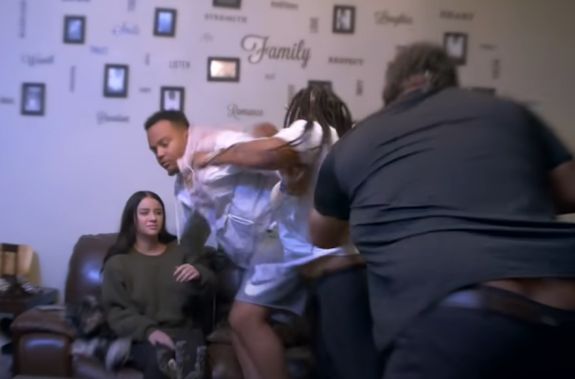 Jaime and Kayla have yet to respond to Noopie's latest comments.
RELATED STORY: 'Teen Mom: Young & Pregnant' Star Madisen Beith Says Her Estranged Mother Threatened to Sue Over Conversations About Her On MTV Shows
(Photos: MTV)