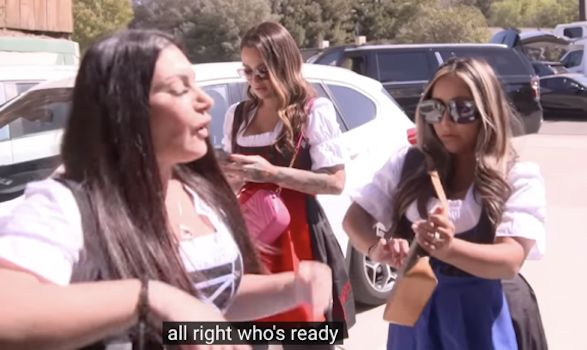 Buckle up and get ready for a rowdy ride– Jersey Shore Family Vacation returns next month with a cross-country road trip featuring everyone's favorite group of famous fist-pumpers.
"For the first time ever, the fam is fist-pumping their way across the USA," the Season 6 trailer reveals. " … They're traveling Shore to shining Shore. From dancing through Hollywood to cornhole-ing in South Carolina … ."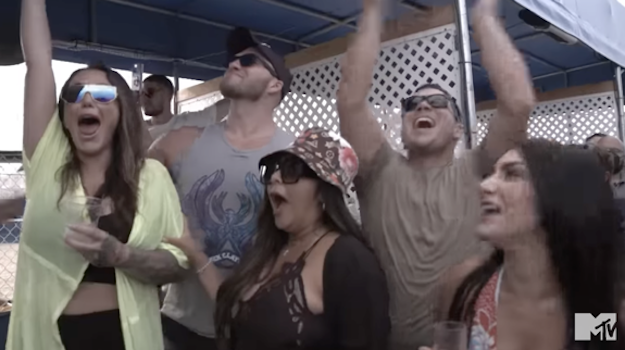 Slated to be "the vacation before the vacation," the 'Jersey Shore' crew will be making multiple stops along their cross-country road trip, with one of the destinations being Hollywood, where the cast will hang out backstage at Dancing With the Stars.
Vinny Guadagnino recently competed on Season 31 of the series where he was eliminated just one week shy of the semifinals.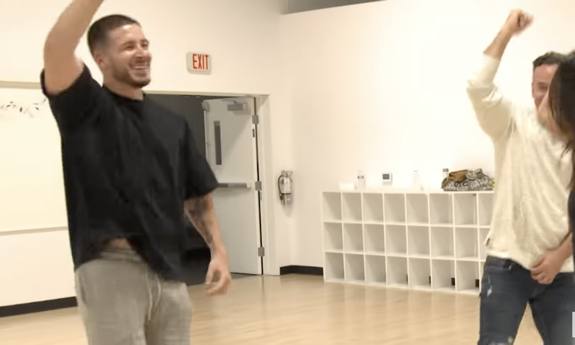 On the upcoming season of 'Jersey Shore Family Vacation,' People reports, viewers will get to see some of the flirtation that went on between Vinny and fellow 'DWTS' competitor Gabby Windey. However, the dancing duo's romantic prospects are put under threat when Vinny's roommate and former hookup Angelina Pivarnick tries to swoop in and make a move.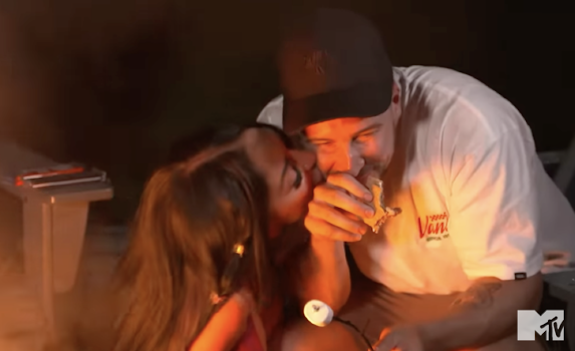 "You like him, just say it," Nicole "Snooki" Polizzi says to Angelina in the trailer. "You like Vinny."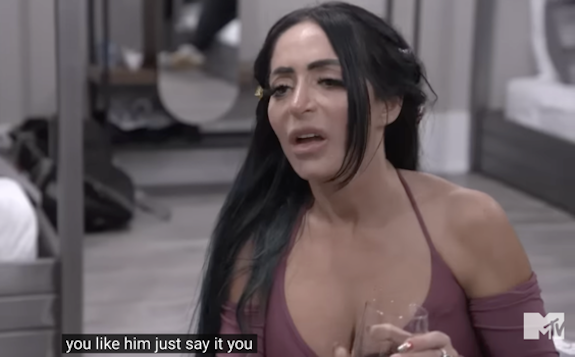 Angelina may not have much of a chance with the Keto Guido, though. Earlier this year, Vinny stated in an interview that he would rather jump off a hotel balcony than date Angelina.
"Like, when I tell you there's not an ounce of energy or anything in my body that has any kind of romantic attraction toward Angelina, I promise you, I do not," Vinny said in March.
While some of the Shoremates (ok, just Angelina) are trying to win another's affection, others will be trying their hand at cornhole–- an activity Mike "The Situation" Sorrentino appears to be a natural at, dubbing himself an official "corn star" in the Season 6 trailer.
Viewers will also get to see the group get "wild in wine country," with the season leading up to a big trip to the Big Easy, as well as a baby announcement, courtesy of Mike, aka "Big Daddy Sitch."
Apparently not present on this road trip is Ronnie Ortiz-Magro, who hasn't been a full-time cast member of 'JSFV' since Season 4, although he did appear a bit in Season 5.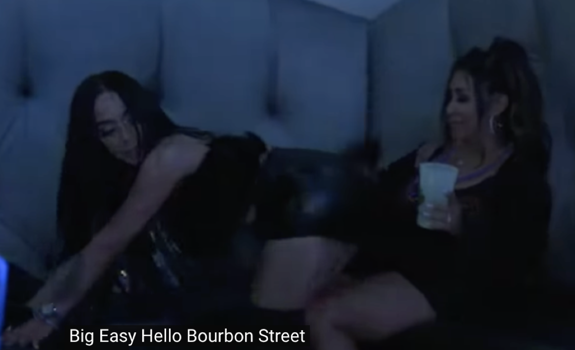 Season 6 of 'Jersey Shore Family Vacation' premieres Thursday Jerzday, January 26 at on MTV. Check out the trailer below!
RELATED STORY: 'Jersey Shore' Star Vinny Guadagnino Gives a Tour of His $3.4 Million Downtown Manhattan Apartment That He Bought By "Drinking & Fist-Pumping"
(Photos: MTV; YouTube)