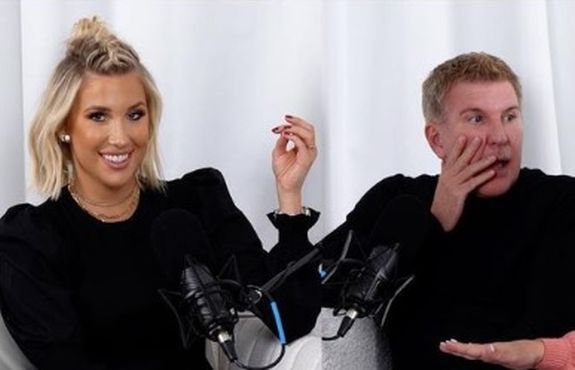 Savannah Chrisley says her father Todd's future is looking bright (despite the fact that he's currently in prison), but the same can't be said for his hair.
During the most-recent episode of the Chrisley Knows Best star's Unlocked podcast, Savannah stated that it's been strange to see her dad's appearance change since he entered prison last month.
"I will say it's really weird seeing him with gray hair, like, really weird!" Savannah told her guest, Britney Ruby Miller. "He's definitely used some [hair] color over the years and now seeing him with gray hair, this is really weird."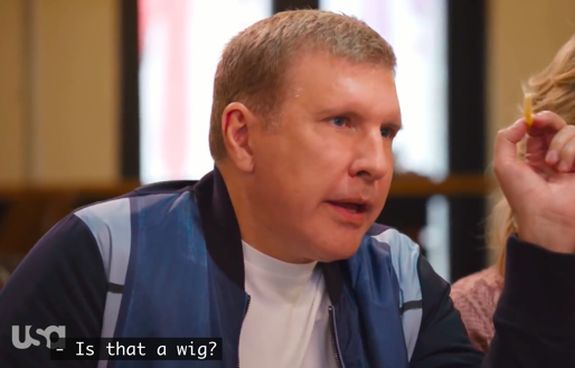 Despite having to deal with the loss of his beloved blond highlights, Todd is thriving behind bars, according to Savannah.
"My dad's the dad for those that haven't had a father figure…I'm blessed that [he gets] to be that for someone," Savannah said. "I'm willing to share [him], but not for long though. I'm still fighting."
As The Ashley previously reported, Savannah has been caring for her two minor siblings— Chloe and Grayson— while her parents are in prison. (Todd was sentenced to 12 years, while Savannah's mom Julie was give a seven-year prison sentence for their tax evasion and bank fraud crimes.)
Both Todd and Julie are currently appealing their convictions/sentences.
"Even visiting my dad, I have so much hope and so much restored strength," Savannah— who recently made the trek down to Florida to see Todd in the clink— said. "I know this isn't the end. And I know [my parents] are going through what they're going through for us to make a difference, for us to make a change…
"Whether or not this appeal works or not, they're still coming out with a story."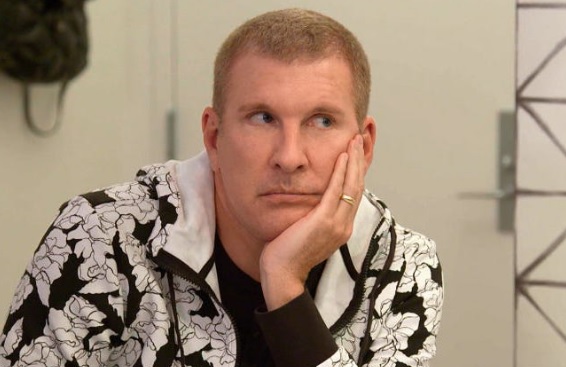 Not only has Todd had to say farewell to his blond hair, but he's now forced to follow a strict daily routine and dress code while he serves his time. His prison uniform includes green pants and shirt, white socks and black steel-toed boots.
Julie is currently dealing with issues beyond keeping her roots dyed, though. Savannah discussed how the Lexington, Kentucky-based Federal Medical Facility that Julie is in has no air conditioning; however, the part of the facility that houses service dogs does have A/C, because it was deemed "inhumane" to keep the dogs in a place without air conditioning or heat.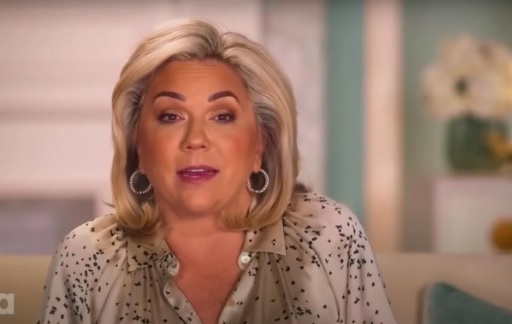 On February 11, a motion filed by Todd and Julie was granted to extend the deadline to file their principal appeal briefs by 30 days. The briefs are now due on March 29.
You can watch the video of the full podcast episode below!
RELATED STORY: Savannah Chrisley Talks About the Struggles of Becoming Her Siblings' Guardian; Says Her Parents Todd & Julie Have "So Much Peace" Despite Being In Prison
(Photos: Instagram; USA Network)