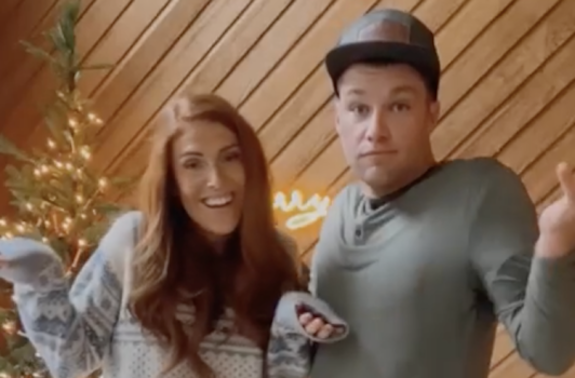 Audrey Roloff took to Instagram this week to reveal why she and husband Jeremy Roloff left Little People Big World in 2018, and why she feels comfortable continuing to share family content with the public on social media despite no longer being on the show.
As 'Little People Big World' fans may recall, Audrey and Jeremy made their final appearance on the TLC series in 2019, more than a decade after the show's 2006 premiere. By the time Audrey joined the reality series as Jeremy's girlfriend in 2013, Jeremy had already appeared on 11 seasons of the show with his parents, Matt and Amy Roloff, and siblings Molly, Jacob and Zach– Jeremy's twin brother.
Audrey and Jeremy's revealed they were leaving 'Little People Big World' shortly after Jacob and Molly announced their respective exits from the show. Matt, Amy, Zach and Zach's wife Tori Roloff are currently the only members of the Roloff family who are still filming. (Matt's fiancé, Caryn Chandler, confirmed in November that she will no longer appear on the show.)
During a Q&A on her Instagram Story this week, Audrey was asked to explain why she and Jeremy chose to depart 'Little People Big World,' to which the mom of three cited "many reasons," including respect for her husband, who she claims "was just ready to move on from this chapter of his life."
However, as Audrey continued her response, she slammed the show for its "crazy" and "very controlling" contracts, untrue storylines, difficult filming schedules and more.
" … TV contracts are crazy and very controlling," Audrey wrote. "Same with [filming] schedules. We also didn't like the storylines being portrayed that weren't actually true … Ultimately reality TV is all about the drama … and we didn't like the pressure to create or speak to the drama, or perform for the cameras.
"Redoing things or filming scenes to help make the storyline make sense was so hard for me. Especially postpartum with a newborn … ."
According to Audrey, she and Jeremy also decided to leave 'Little People Big World' because they didn't want to raise their children in front of the camera. When asked why she remains "very public with [her] life online" despite leaving reality TV, Audrey said a lot of it comes down to "freedom."
"TV and social media are very different even though they have lots of similarities," she wrote. "I have so much freedom here to post and say what I want and share how I want about what I want (even if IG tries to censor certain things). We also have freedom to pursue different work opportunities that we were not able to with our TV contracts."
While fans can still keep up with Audrey and Jeremy on social media, Audrey seemed to rule out the possibility of the couple returning to 'Little People Big World,' claiming she and Jeremy have no regrets about leaving when they did.
"It was just the right time for us to part," she wrote. "And we are so thankful for what the show gave us, but also very thankful we made that decision 6 years ago."
According to The Sun, Zach and Tori may soon do the same.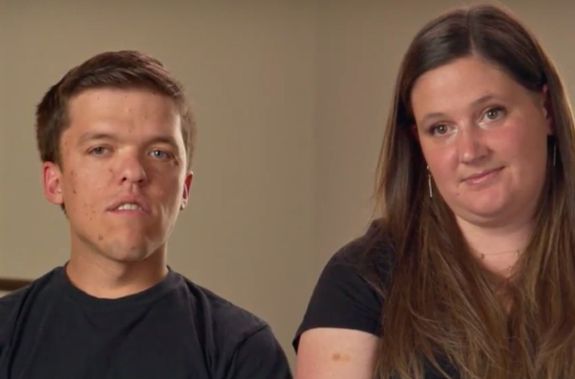 As The Ashley previously told you, Zach and his father Matt have been at odds since they were unable to come to an agreement on Zach purchasing part of Roloff Farms. As a result, Matt put the disputed acres on the market and later insinuated that Zach and Jeremy were to blame for the sale, causing Zach to call his father "manipulative" on Instagram. (Despite efforts to sell the listed portion of the farm, which included the Roloff family's former home, Matt went on to turn the six-bedroom, 5.5-bathroom farmhouse into a short-term rental.)
"Nobody has made a solid decision on the show yet, and nobody has been offered a contract," a source told the outlet. "But most of the cast is over it now. The only way it would return is if Matt persuaded them to give it one last season for the money. It's still a good paycheck.
"Zach and Tori have really started a new chapter in Washington with their family, and they don't care for the drama of feuding on camera," the source added. "They just want to cherish the time they had on the show and move on, focus on themselves and their careers."
RELATED STORY: 'Little People Big World' Stars Matt Roloff & Caryn Chandler Are Officially Engaged & Planning a Wedding for Next Year
(Photos: Instagram; TLC)